Fans have been in an uproar recently after seeing what they believe to be Zac Efron's new look.
Photos and videos of the 34-year-old actor have been trending, in which he appeared markedly different than many were expecting.
To be clear, no one expects Zac Efron to look exactly like the baby-faced hunk the world was first introduced to during High School Musical. People grow and change as they age — it's expected! However, in the last year or so, Zac Efron has looked astoundingly different.
Zac Efron, pictured in 2011 (L) and 2021 (R), is rumored to have undergone plastic surgery on his jawline and lips (Credit: lev radin / Shutterstock / Facebook Watch)
It all started last year when the actor made a Facebook Watch appearance during Bill Nye's Earth Day Musical. Eagle-eyed fans were quick to notice that something seemed off about Zac Efron, who appeared to be sporting a much larger, protruding jawline and lips that seemed far more sizable than usual.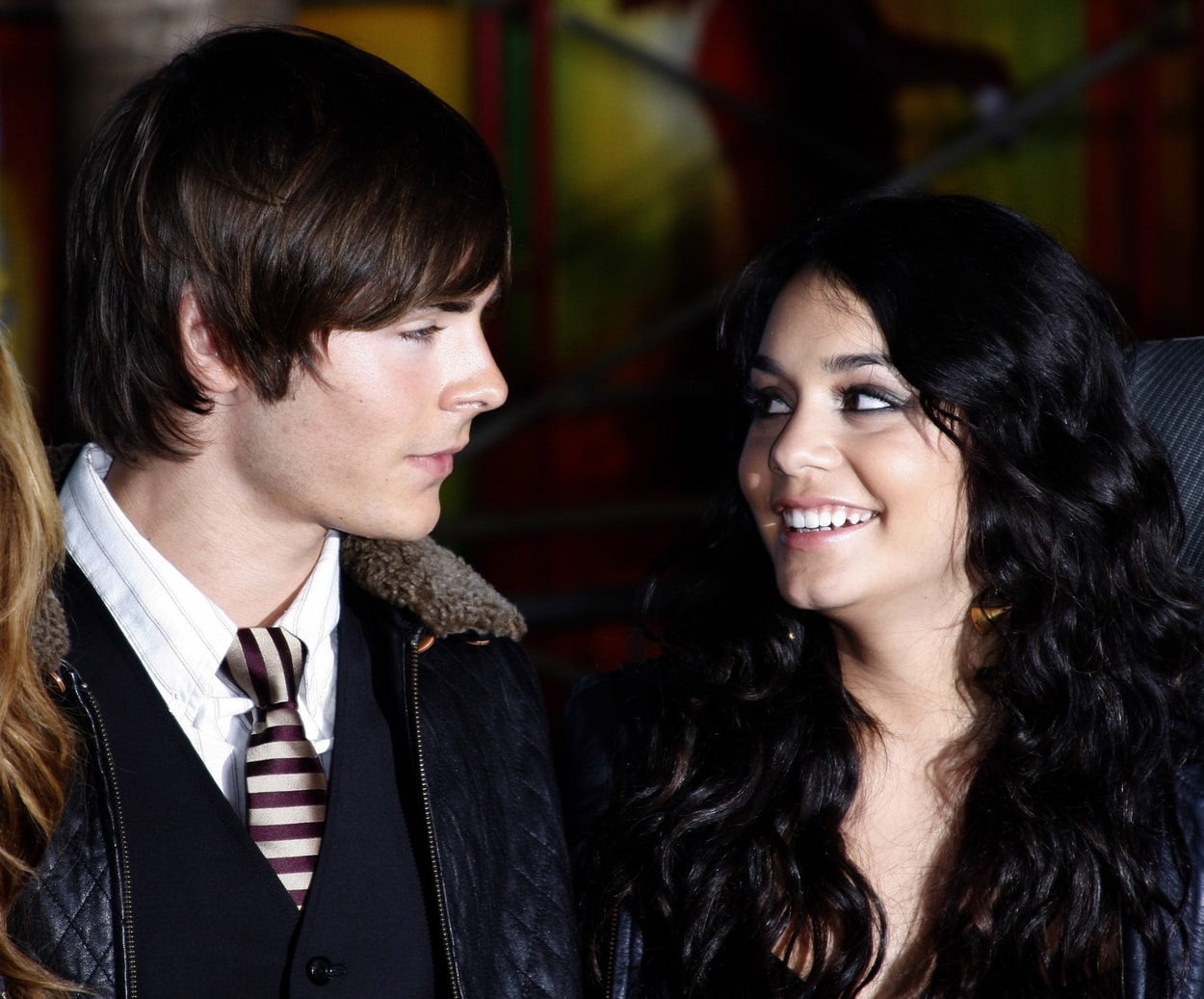 Zac Efron and Vanessa Hudgens met in 2005 during their audition for High School Musical and dated until 2010 (Credit: Tinseltown / Shutterstock)
"He looks like he's had all sorts of implants in his face. One of the most beautiful people in the world. How sad," one Twitter user wrote.
Others speculated that Efron may have simply gained weight.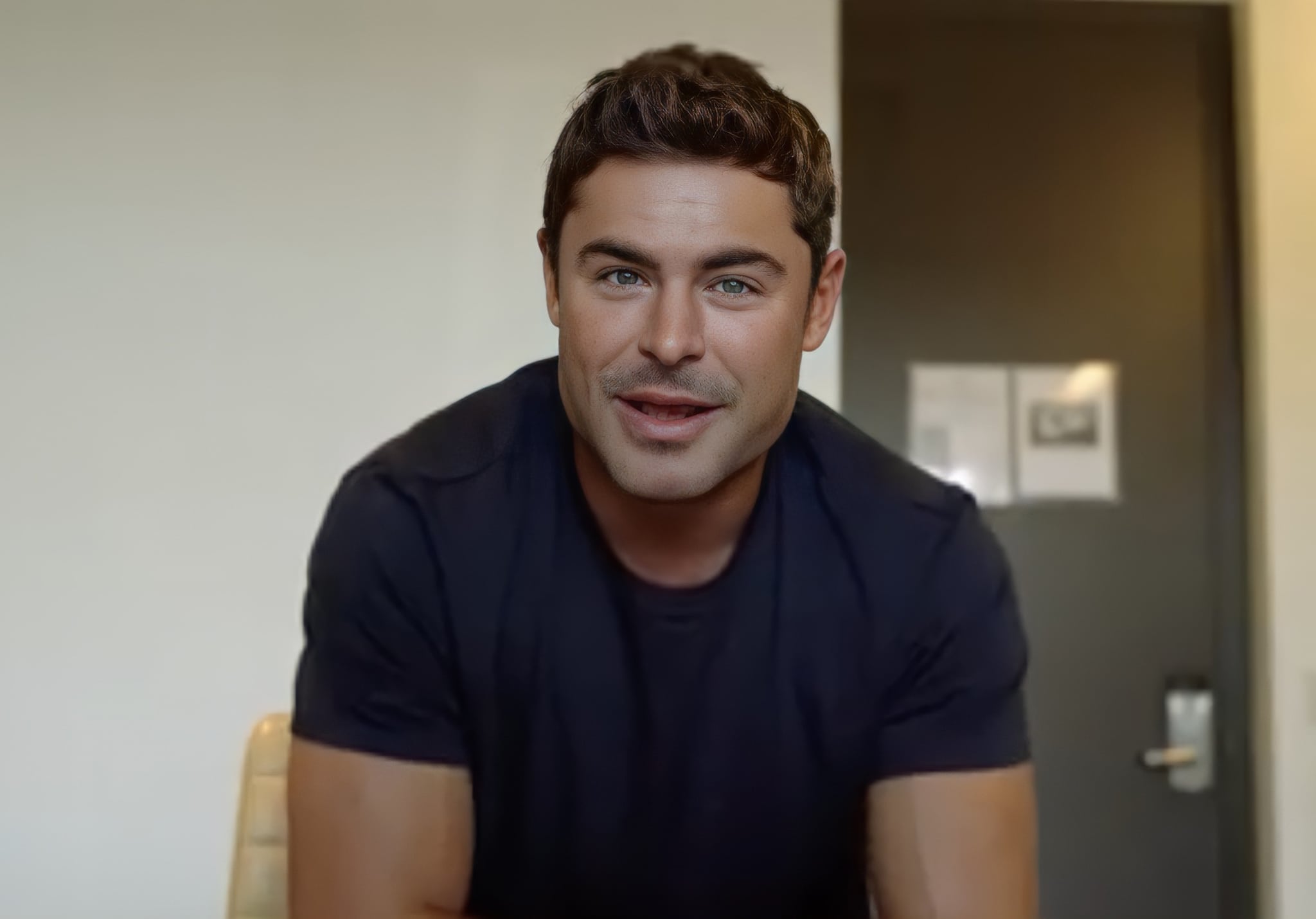 Zac Efron first sparked plastic surgery rumors during his Facebook Watch appearance for Bill Nye's Earth Day Musical in 2021 (Credit: lev radin / Shutterstock / Facebook Watch)
It's true — the actor does look different. While it is unclear exactly why, his face did display the trademark puffiness that we associate with cosmetic surgery.
Still, Zac Efron has not made a statement saying he has (or has not) undergone any cosmetic procedures.
However, his (reportedly) close friend, Kyle Sandilands of the Kyle and Jackie O radio show in Australia, denied the surgery allegations, saying, "I would know if he'd had any plastic surgery… It's like getting a Picasso and having a kid finger paint all over it. Why bother?"
View this post on Instagram
One of the most reasonable explanations behind Zac Efron's changing face is simple, though. In 2013, the 17 Again star had an unfortunate run-in with a slippery floor, which resulted in a broken jaw and a number of stitches.
His changing appearance could be due to a fractured jaw that healed incorrectly or corrective jaw surgery.
"Y'all do remember that Zac Efron broke his jaw right?" one fan wrote on Twitter amongst the criticism. "What happened to leading with kindness? Y'all forget so quickly."
Zac Efron, in 2019 (L) and 2021 (R), had an unfortunate accident that reportedly broke his jaw in 2013 (Credit: Ovidiu Hrubaru / Facebook Watch)
Zac Efron has yet to publicly respond to any of the inquiries or critiques, but the reality is that he's not 17 anymore, and he won't be 17 again — we can't expect him to look the same forever!
Just like our bodies, our faces change as we age. As long as he's healthy, we're happy!
View this post on Instagram
In February 2012, Zac Efron played it cool at the premiere of his movie, Dr. Seuss' The Lorax, at Universal Studios Hollywood in California.
Zac Efron rocks a James Dean-inspired outfit at the premiere of the 2012 American 3D computer-animated musical fantasy comedy film The Lorax (Credit: WENN)
He voices Theodore "Ted" Wiggins, an idealistic 12-year-old boy, in the film based on Dr. Seuss' children's book of the same name that you can buy on Amazon.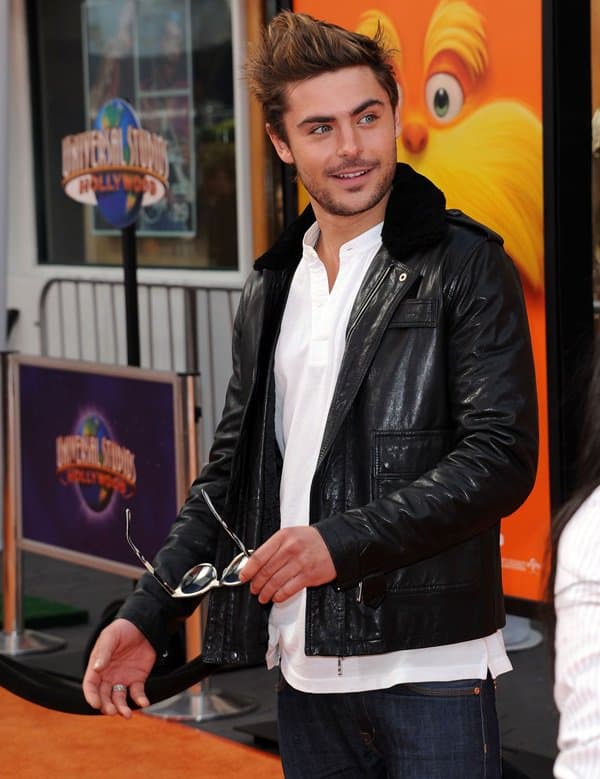 Zac Efron rocks a Simon Spurr black police leather jacket (Credit: WENN)
Maybe a bit too cool because he had on this blue steel face in nearly every single one of his pictures from the event.
It's an animated children's film, so why so serious, Zac? Oh, well, maybe he was just matching his mood to his outfit, which was seriously styled by the way.
Zac Efron wears WeSC jeans at the premiere of 'Dr. Seuss' The Lorax' at the Universal Studios Hollywood in Universal City, California on February 19, 2012 (Credit: Debbie VanStory / iPhotoLive / Starbux)
Zac Efron's James Dean-inspired movie premiere outfit consisted of a white t-shirt, a Simon Spurr black police leather jacket, a pair of YSL Rolling sneakers, and WeSC jeans.
While it cannot be seen in the pictures above, his jeans have a light trim at the top of the coin pocket and the back pockets. That helped us identify Zac Efron's jeans exactly as these WeSC men's slim jeans in raw stretch selvage.
WeSC Men's Slim Jeans in Raw Stretch Selvage, $160.00
These jeans are made from ring-spun Japanese selvage, which we know from J Brand jeans to be an extremely comfortable type of fabric. Thanks to denim labels like WeSC, men finally experience this level of comfort in jeans.