Heading to the second day of rehearsals for SNL, Kim Kardashian rocked Balenciaga's Knife Shark leather over-the-knee boots when leaving her hotel in Manhattan on Wednesday.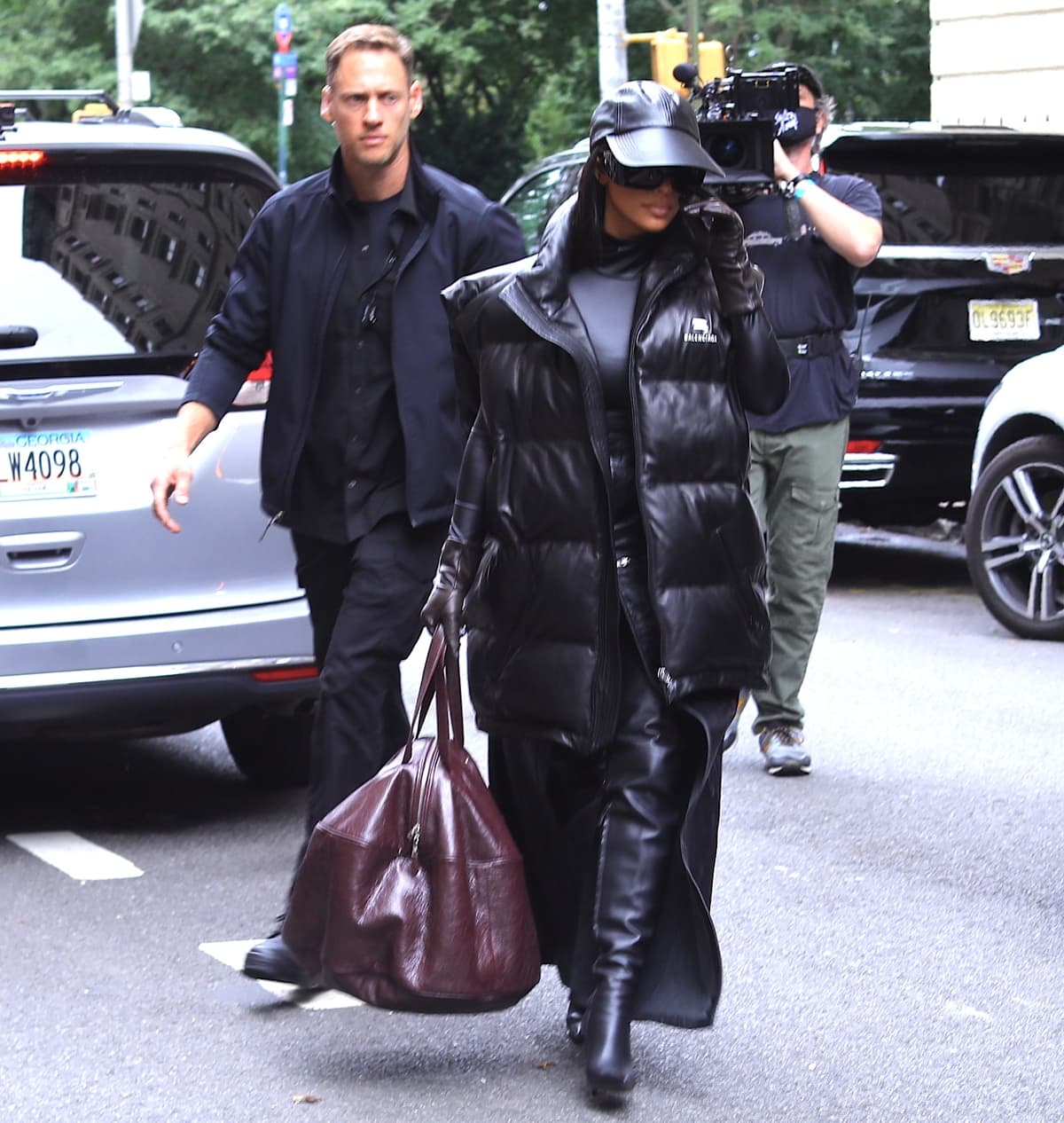 Kim Kardashian filming her new Hulu show with her tv crew after leaving her luxury hotel in New York City on October 6, 2021 (Credit: MEGA / WENN)
The 40-year-old reality star is scheduled to host Saturday Night Live this weekend with Halsey as the musical guest.
Made in Italy from supple black leather, her towering over-the-knee boots feature sharp pointed toes and 100mm stiletto heels.
Kim Kardashian in a very Judge Dredd inspired look despite the hot muggy NYC heat (Credit: MEGA / WENN)
Despite the relatively mild 68° (20°c) autumn weather, the South Park Hobbit styled her boots with a black leather puffer vest that you can buy for $4,450 at Luisaviaroma, a long-sleeved turtleneck top, a leather corset with a floor-length skirt over top, rectangular 0122S Extreme sunglasses, a burgundy bag, leather gloves, and a black baseball hat.
Kim Kardashian wears a puffy black Balenciaga vest with burgundy gloves and a leather baseball cap (Credit: MEGA / WENN)
According to Us Weekly, filming has begun for the new Kardashian Hulu series.
"The new show is going to have the entire family be part of it, but Kim, Khloé [Kardashian], Kourtney [Kardashian] and Kris [Jenner] are going to be on it the most," a source told the magazine of the new Hulu series.
"There's a strong focus on Kim's journey as a lawyer, which fans got a taste of in the last season [of Keeping Up With the Kardashians]. They're making [the new show] somewhat political."
"It's an entirely different concept," the source added. "It's more chic. They recently started filming. They're going to try to keep filming on the down-low as much as possible to keep it a surprise for fans."
In September 2014, Kim Kardashian and Kanye West were touring around down under while on Kanye's The Yeezus Tour. On September 8, the couple arrived at Adelaide Airport in South Australia.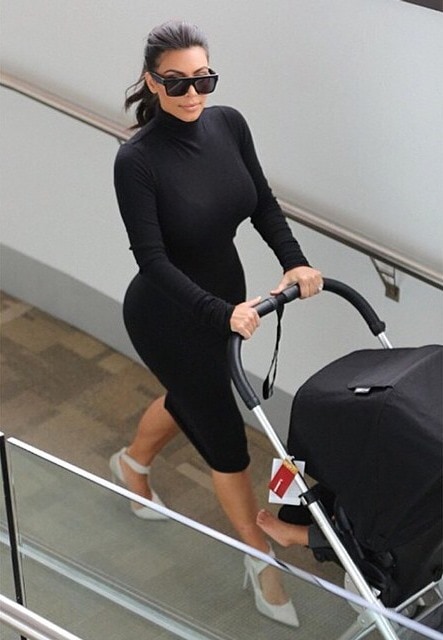 Shared by Kim Kardashian on September 11, 2014, with the caption "Mommy Swag- Rick Owens dress, Balenciaga heels, Céline sunnies" (Credit: Kim Kardashian's Instagram)
The 33-year-old reality star and Skims founder later shared some photos of her arrival, with information on what she was wearing.
Kim wore a black turtleneck Rick Owens dress and accessorized with a pair of sunglasses. The outfit was completed with a pair of half d'Orsay ankle-strap pumps by Balenciaga.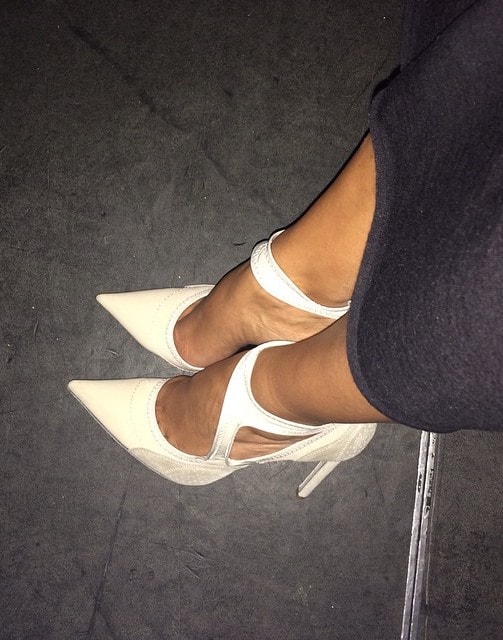 Shared by Kim Kardashian on September 11, 2014, with the caption "My fave shoes right now #Balenciaga" (Credit: Kim Kardashian's Instagram)
Can you see why the Balenciaga pumps are among her favorite shoes? This style has unfortunately sold out online, but you can browse more recent arrivals from Balenciaga at Farfetch and Nordstrom.