It's not illegal to use mobile phones while pumping gas, but there are enough warnings posted at every petrol station that it's discouraged as it can ignite gas fumes.
Reese Witherspoon, however, disregarded these warnings as she was seen talking on her cellphone while filling up her car with gas in Brentwood on Monday. She has her cellphone pressed against her ear the entire time she's pumping petrol. Fortunately, nothing bad happened. We couldn't resist checking out her outfit, though.
The 39-year-old actress looked summery in a Joie sleeveless dress featuring a hand-dyed design, a fitted bodice, a V neckline, and a flared skirt. She layered the look with a white denim jacket and accessorized with a white Anya Hindmarch crossbody bag (available in black), a watch, a pair of hoop earrings, and two bracelets. Her blonde locks were worn down, and her makeup was soft and subtle as she shielded her eyes behind a pair of Westward Leaning sunglasses.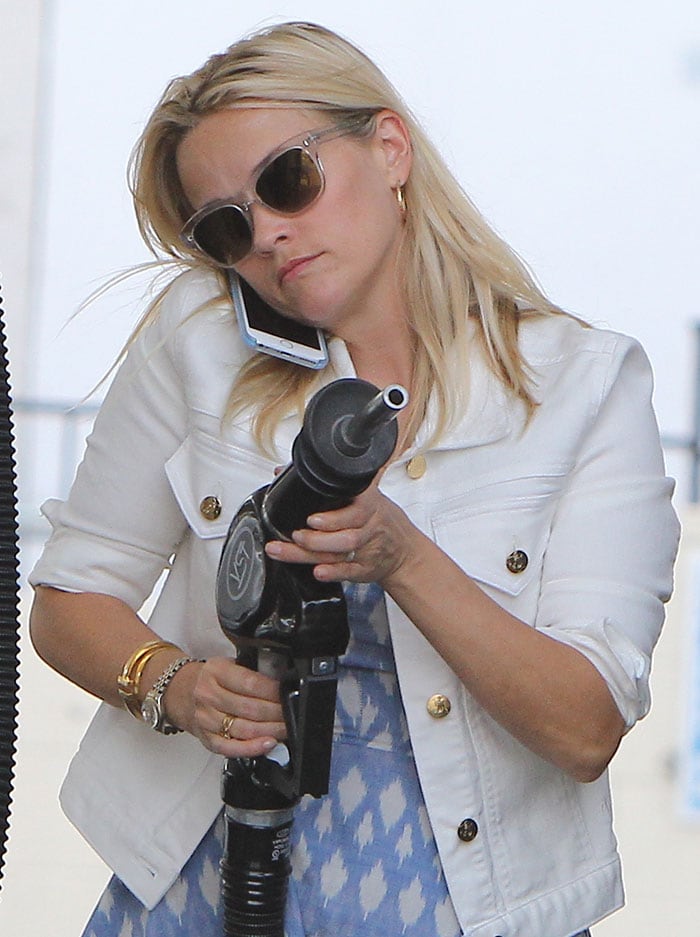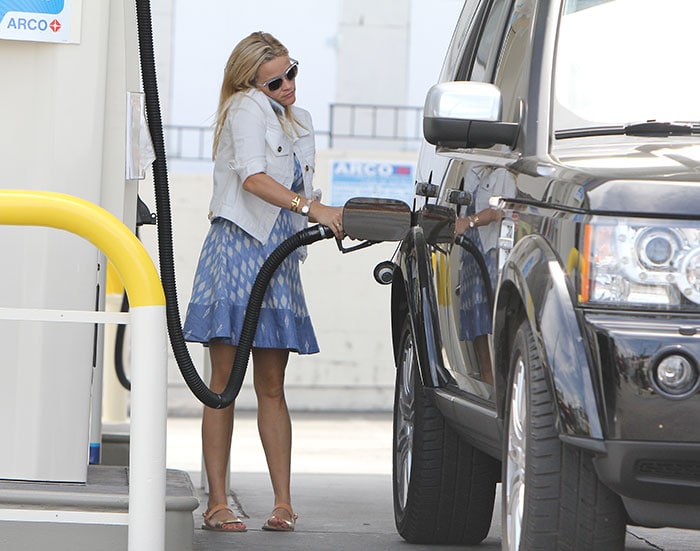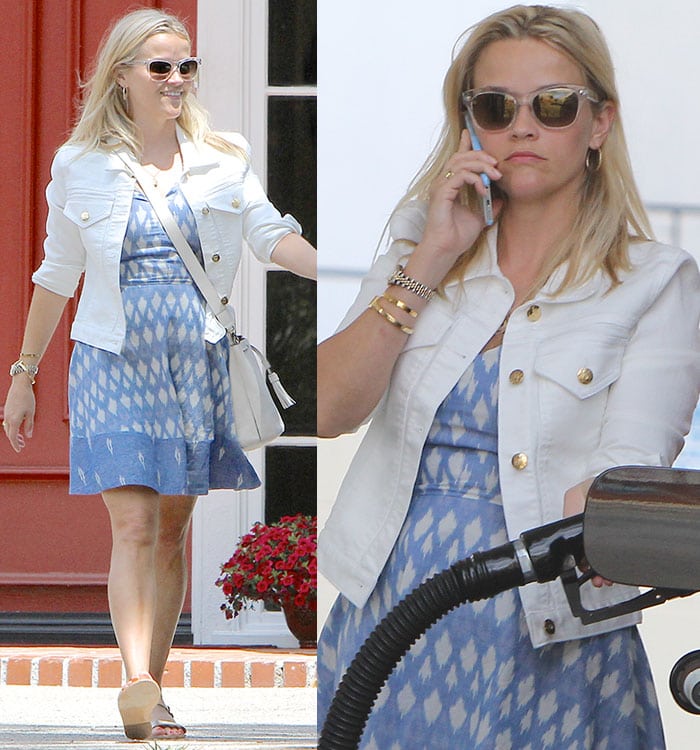 Reese Witherspoon out filling up with gas in Brentwood, Los Angeles, on August 3, 2015
Reese finished off her warm-weather look with comfy flat sandals by Ancient Greek Sandals. Her "Clio" sandals feature metallic front straps, tan midstraps, and buckled slingback straps.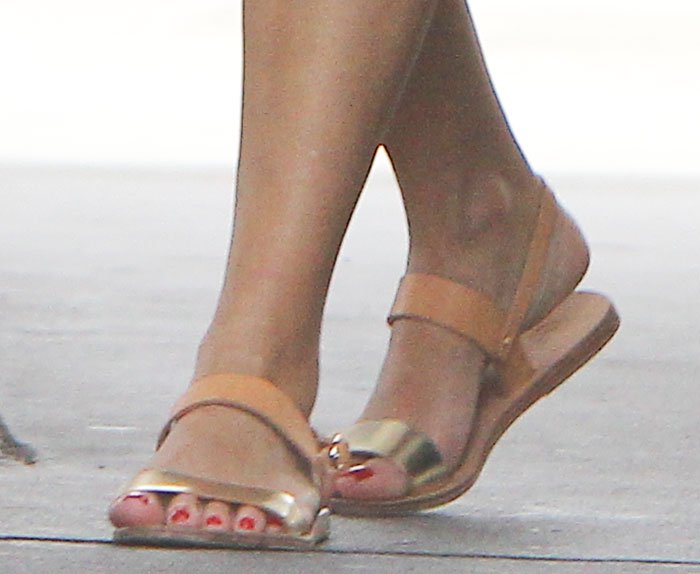 Reese Witherspoon in Ancient Greek Sandals
Reese's two-tone Ancient Greek Sandals are already sold out online, but gold metallic and brown leather versions can be found at Saks, Farfetch, Net-A-Porter, and Stylebop.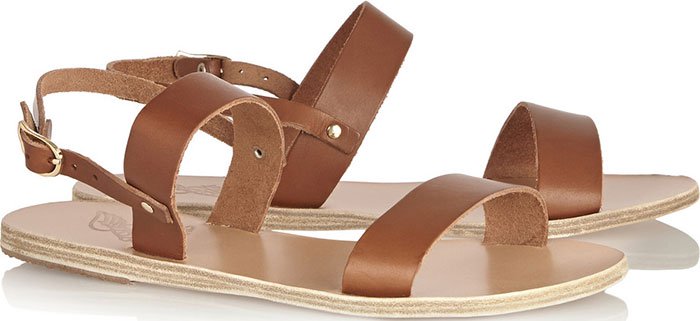 Ancient Greek Sandals "Clio" Flat Sandals, $113.50–$185 at Saks, Farfetch, Net-A-Porter, and Stylebop
Credit: WENN