It's not every day you see a Hollywood persona spazz out over a fellow celebrity — especially when that persona is someone as well-known as Reese Witherspoon.
The Southern actress recently honored Goldie Hawn at her Hollywood Walk of Fame ceremony. Reese talked about how Goldie had always been an inspiration, even when she was 10 years old with a dream.
Reese Witherspoon at Goldie Hawn and Kurt Russell's double star ceremony at the Hollywood Walk of Fame in Los Angeles on May 4, 2017.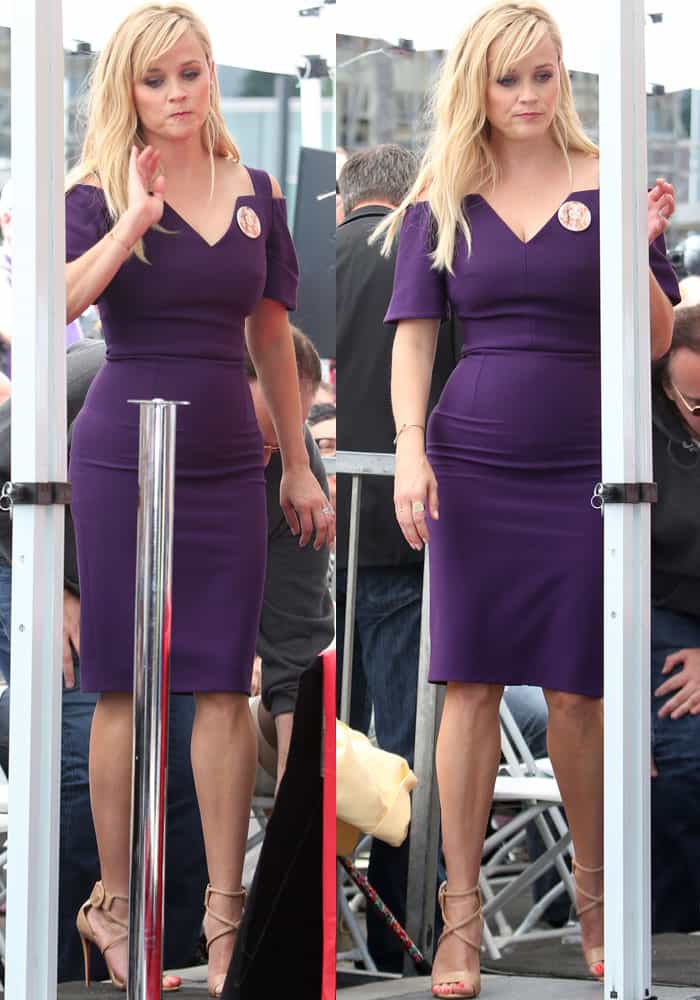 Reese wore the striking purple "Awalton" dress by Roland Mouret.
Reese toned down her look with a nude pair of Christian Louboutin "Choca" sandals.
Reese chose a bold color for the event, slipping into the purple version of Roland Mouret's "Awalton" dress that you can purchase in at Farfetch.
The cold shoulder dress showed off Reese's beautiful neckline and shoulders, and hugged her body snuggly in all the right places.
Reese toned her look down with a pair of Christian Louboutin "Choca" sandals in nude leather.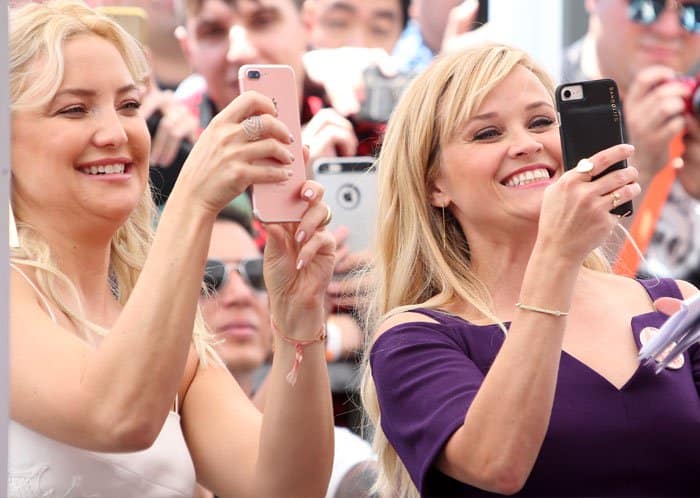 Reese and Kate Hudson fangirl over Goldie Hawn and Kurt Russell at their double star ceremony.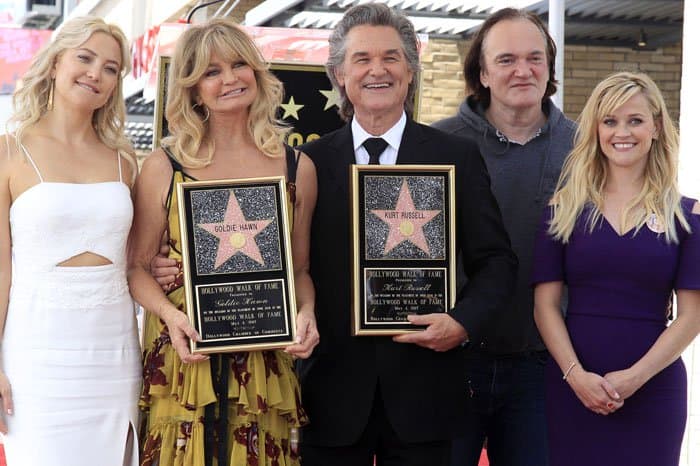 Reese poses alongside Hollywood greats Kate Hudson, Goldie Hawn, Kurt Russell and Quentin Tarantino.
Goldie received her Hollywood Walk of Fame star alongside her longtime partner, Kurt Russell, in a rare double star ceremony.
Actress Kate Hudson, who is Goldie's daughter, was also in attendance.
Reese gives an emotional speech about her childhood idol, Goldie Hawn.
Reese attributed her determination to become an actress by watching Goldie's films as a little girl.
The "Legally Blonde" star revealed that it was one of Goldie's gender stereotype-breaking films that convinced her to take her infamous role as Elle Woods.
The actress ended her speech by saying that Goldie was, simply put, her idol.
"Choca" Sandals With Slim Crossover Straps, $845 – $995 at Nordstrom and Saks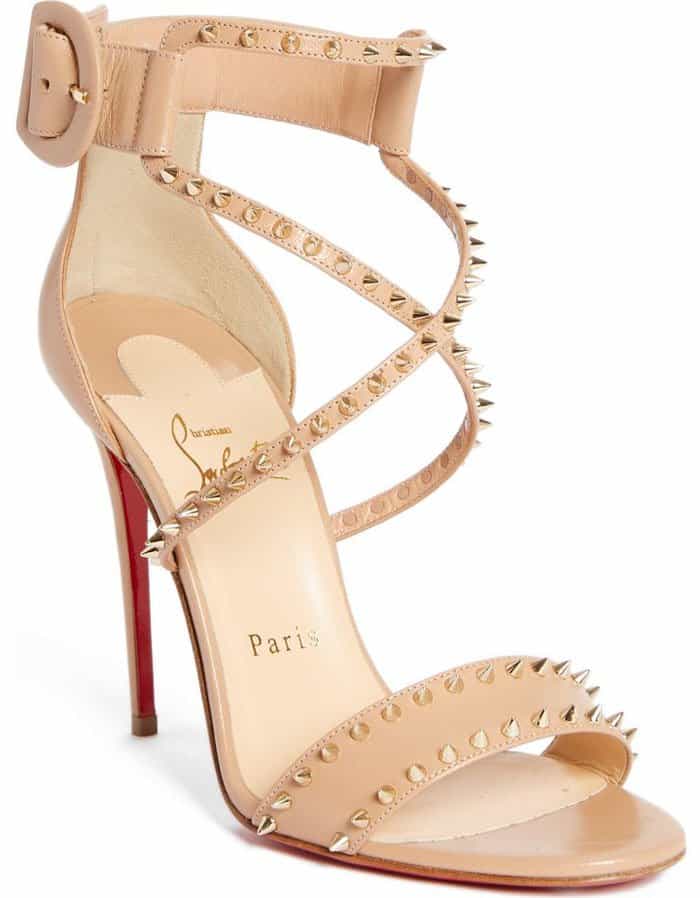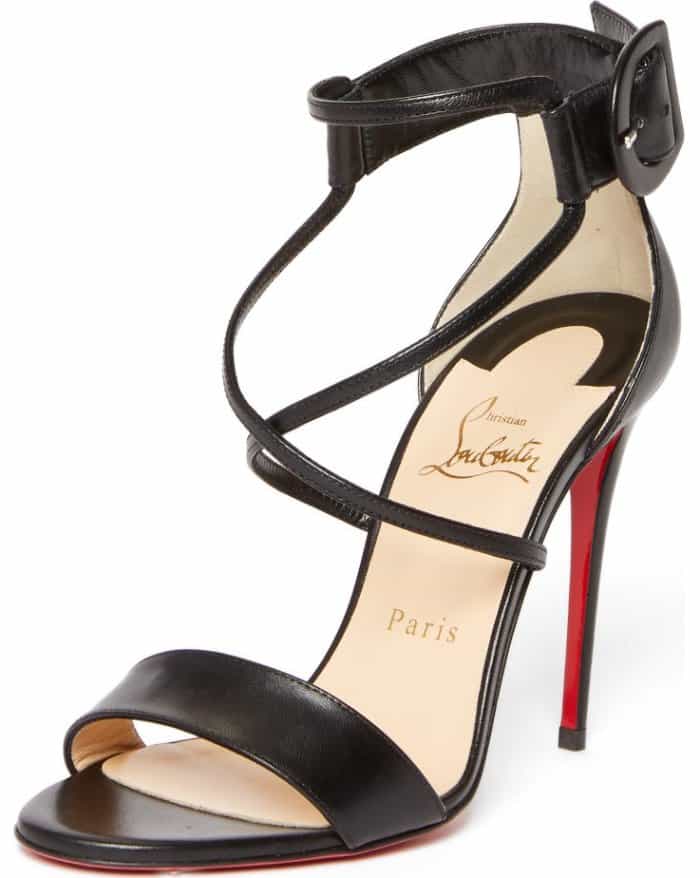 Credit: FayesVision / Dave Bedrosian / Future Image / WENN