Have you been keeping up with our recent posts on RiRi? We've been featuring the "Diamonds" songstress several times recently, and that's obviously because of her incredible footwear choices.
We're so glad she packed a suitcase or more of stunning heels for her Diamonds World Tour in Europe, which will run until the end of July.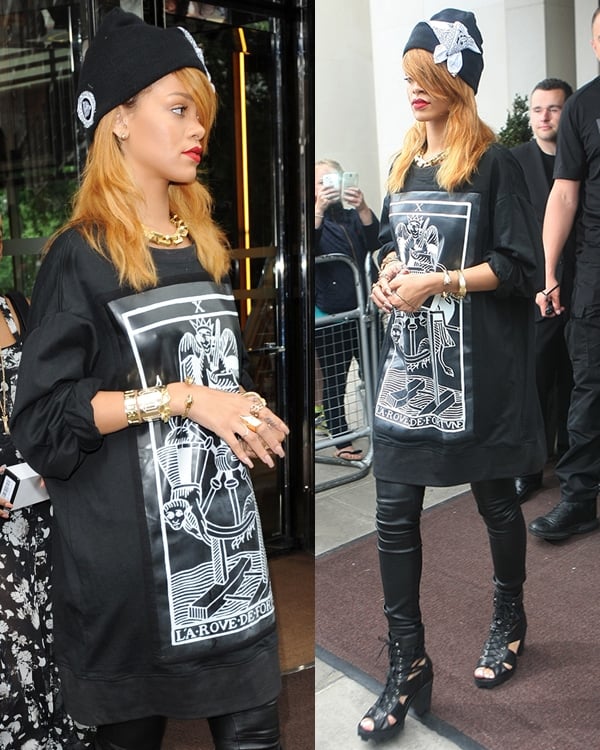 Rihanna in an oversized and printed sweatshirt dress from Kokon To Zai while leaving her hotel in London on June 20, 2013
Well, her shoes are of styles that probably not everybody would appreciate or have a chance to wear, but no one can deny that they are eye-catching conversation starters among many fashionable individuals.
Rihanna styled her ankle boots with leather leggings
Yet again, we've spotted Rihanna in a pair of striking heels. They're ankle boots from none other than her own collection for River Island.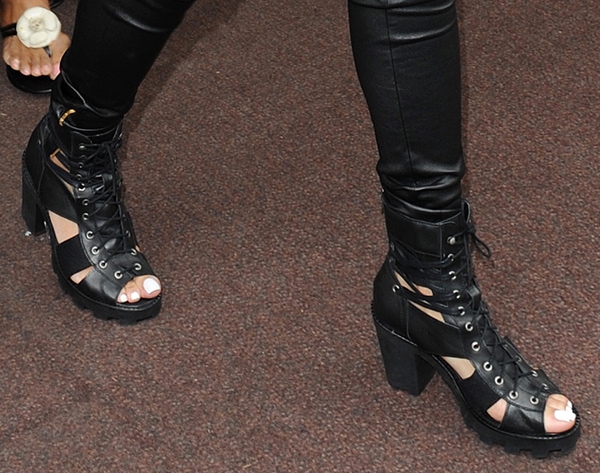 Rihanna's striking heels from River Island
This is one tough look by RiRi, yes? She was wearing an oversized and printed sweatshirt dress from Kokon To Zai (KTZ), which she paired with leather leggings.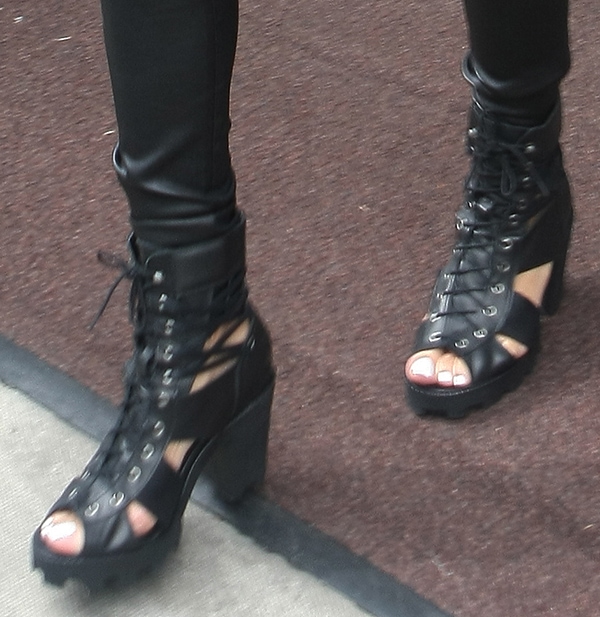 Rihanna's grunge-looking boots
She accessorized with a black Silver Spoon Attire beanie and gold-tone jewelry. Her grunge-looking boots were the perfect finish to her bad girl ensemble. Can you imagine yourself in this outfit? How about in these boots?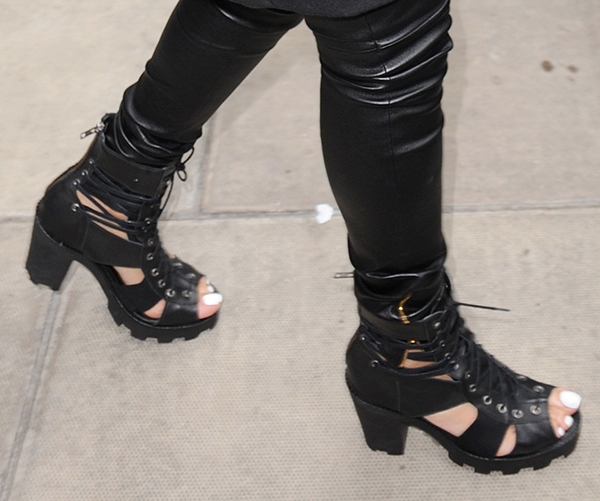 Rihanna in boots from her own shoe collection
Cutouts, straps, and lace-up fastening make them tough in appearance. There's a back zipper fastening, too, for easy wear, so there's no need to tie and untie every time you wear them.
If you're daring enough to give your summer look a tough-girl twist, having these boots would be great.
Rihanna for River Island Cutout Lace-Up Ankle Boots, $237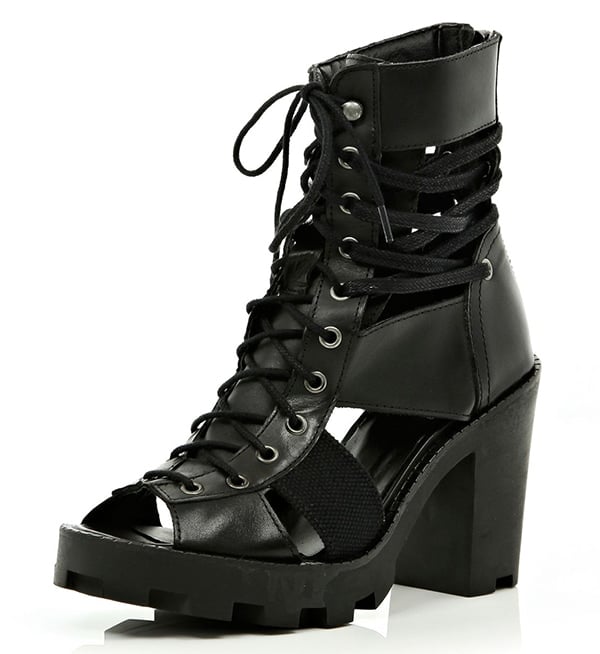 Credit: WENN