Rihanna has already released two ultra-successful footwear lines in collaboration with top designer Manolo Blahnik, and it looks like the pop star isn't done. The 29-year-old Barbadian singer, songwriter, and actress recently took to Instagram to tease her upcoming collection "So Stoned."
Rih and Manolo Blahnik unveiled their debut collection "Denim Desserts" in May of last year — consequently crashing the brand's website. Shortly afterward, the design duo created another limited edition line called "Savage," released in November.
We don't know much about the upcoming collection, but Rihanna did drop a few hints. The line will feature four sexy sandal styles with names like "Bajan Princess," "Poison Ivy," "Spice" and "Purple Chalice." The collection will include strappy heels, mules and gladiator sandals, all embellished with Swarovski crystals. These shoes reflect Rihanna's sultry edge and Manolo Blahnik's luxe elegance.
Visit Farfetch, Neiman Marcus, Nordstrom and Saks Fifth Avenue to see all the available shoes from the "So Stoned" collection.
Rihanna wearing "Bajan Princess" heels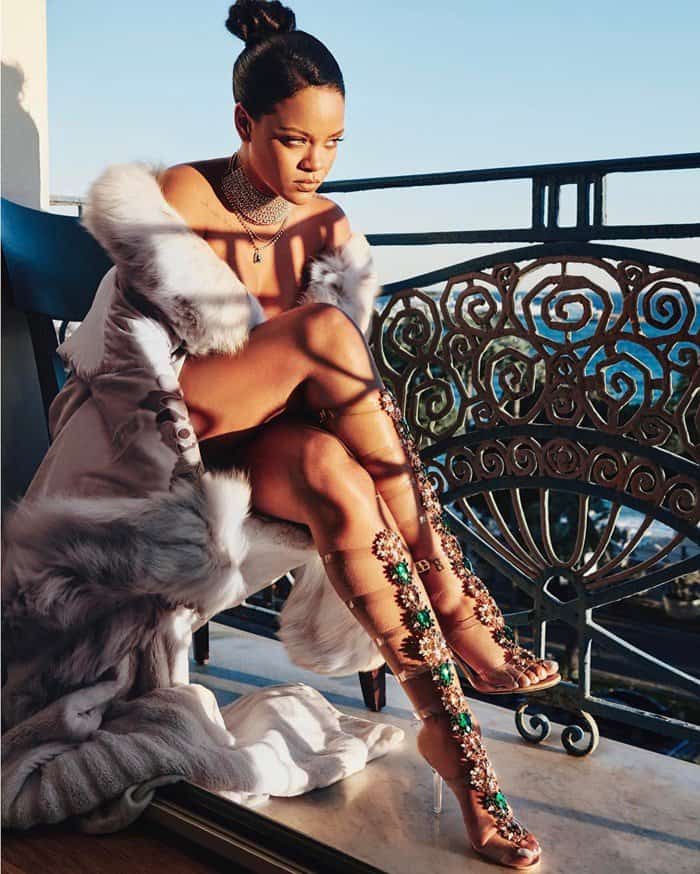 Rihanna wearing "Poison Ivy" heels
Rihanna wearing "Spice" heels
Rihanna x Manolo Blue Crystal and PVC Detail 'Bajan Princess' High Heel Mules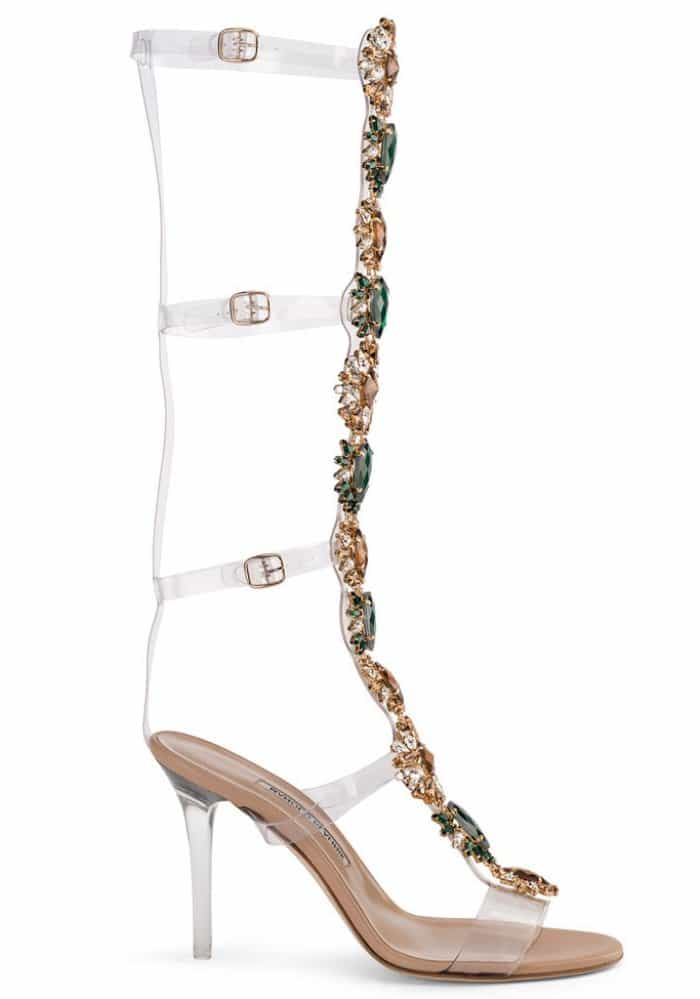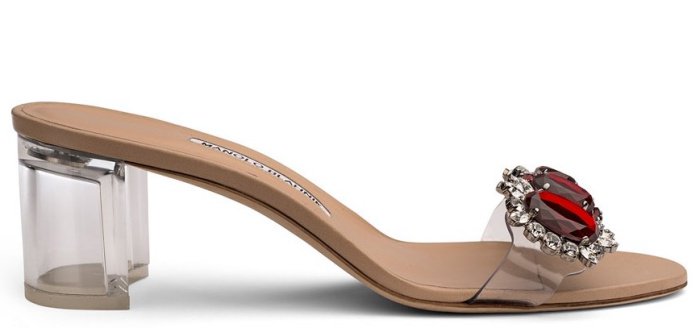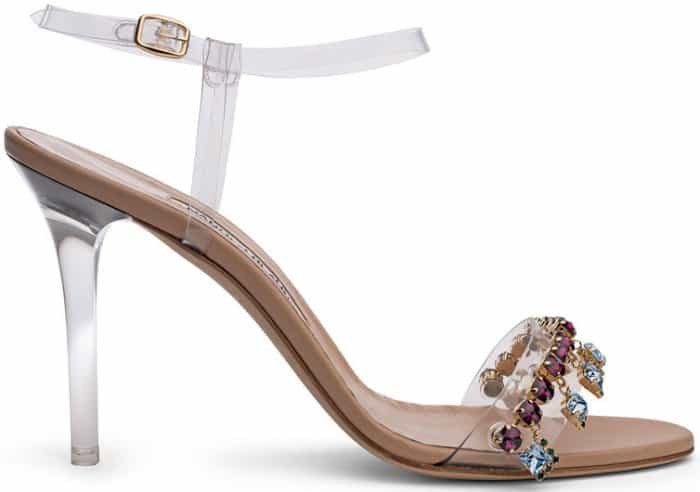 Rihanna x Manolo Blahnik "So Stoned" collection
Credit: Rihanna's Instagram / Manolo Blahnik