One of the most popular movie stars of his time, Rock Hudson's screen career spanned four decades and more than 70 movies.
The first major celebrity to die from an AIDS-related illness, he died on October 2, 1985, at age 59, in Los Angeles, California.
Who did Rock Hudson marry?
While his homosexual activity was well known in Hollywood throughout his career, he married his agent Henry Willson's secretary Phyllis Gates in Santa Barbara, California, on November 9, 1955. He was forced to marry after Confidential Magazine threatened to expose him.
Rock Hudson (as Dr. Bob Merrick) and Jane Wyman (as Helen Phillips) in the 1954 Technicolor romantic drama film Magnificent Obsession
They divorced three years later after Rock Hudson committed adultery while on location in Italy for the film A Farewell to Arms. They did not have any children together.
According to The Hollywood Reporter, Rock confirmed to his wife that he was gay.
"You told me you saw thousands of butterflies and also snakes," she said "[A therapist] told me in my analysis that butterflies mean femininity and snakes represent that male penis. I'm not condemning you, but it seems that as long as you recognize your problem, you would want to do something about it."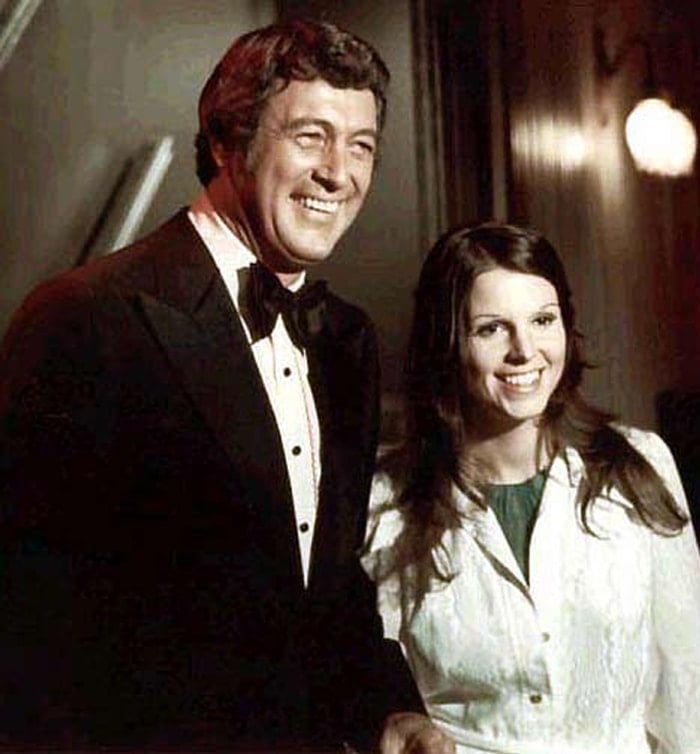 Rock Hudson and Susan Saint James starred in the title roles of the American police procedural television series McMillan & Wife that aired on NBC from September 17, 1971, to April 24, 1977
Phyllis Gates, who later became a successful interior decorator, also complained about "your great speed with me, sexually. Are you that fast with boys?"
"Well, it's a physical conjunction [sic]," replied Rock on January 21, 1958, then 32. "Boys don't fit. So, this is why it lasts longer."
Estimated to have had a net worth of $10 million at the time of his death in 1985, according to The Los Angeles Times he left his entire estate to a trust he established in 1974.
Variety reported in 2002 that George Nader, the sole heir of (the interest from) Rock Hudson's estate, had died at age 80. Nader's lifetime partner Mark Miller was Hudson's secretary for 13 years.
9402 Beverly Crest Drive in Beverly Hills, the home where actor Rock Hudson died in 1985
How did he get the same family name as Kate Hudson?
While they appear to share the same family name, Kate and Rock Hudson are not related. Rock Hudson was born Roy Harold Scherer Jr., but his real name changed to Roy Fitzgerald when his mother, Katherine (née Wood), remarried.
The name Rock Hudson was coined by combining the Rock of Gibraltar and the Hudson River.
Less is more often more, and Kate Hudson emphasized that point on the red carpet of the 2016 People's Choice Awards, where she wore a simple white jumpsuit. Her biological father is Bill Hudson.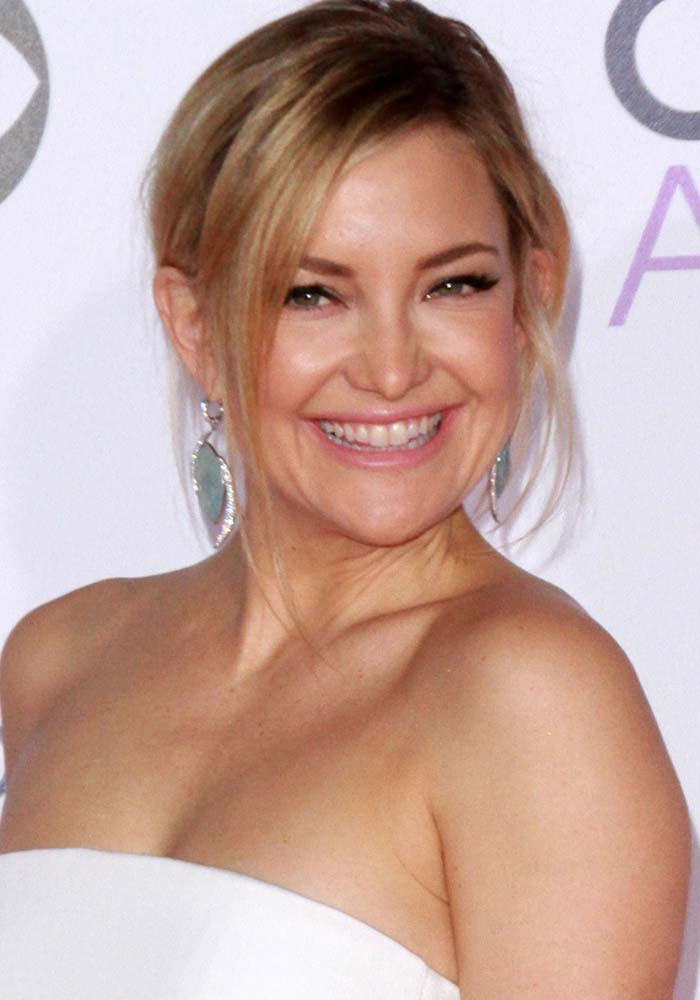 Kate Hudson wears her blonde hair back at People's Choice Awards 2016 at Microsoft Theater on January 6, 2016, in Los Angeles, California
There's no question that Kate has a lock on the red carpet, is the blonde beauty trying to gun for the stage as well?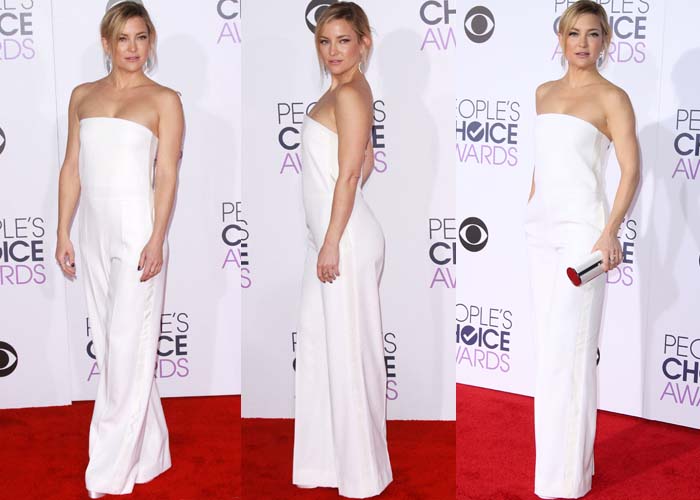 Kate Hudson stuns on the red carpet in a white Stella McCartney jumpsuit
Kate stunned in a beautifully-fitted white Stella McCartney jumpsuit, which she styled with jewelry from Jorge Adeler, a silver clutch from Jimmy Choo and a pair of white satin "Tribeca" platform pumps from Brian Atwood.
Kate said that she thinks she and Jack Black should be the ones hosting the Golden Globes. She also talked a little bit about the dress she was planning to wear.
Goldie Hawn's daughter was still tight-lipped about which designer she was considering, but she did mention that she was still choosing between two.
Kate Hudson flashes a peace sign from the red carpet
Kate is a huge fan of Brian Atwood's "Tribeca" heels. The actress has been photographed wearing the design a number of times, which probably means she's had shoes custom made.
Don't fret, though, as there are a couple of pairs available online on Amazon.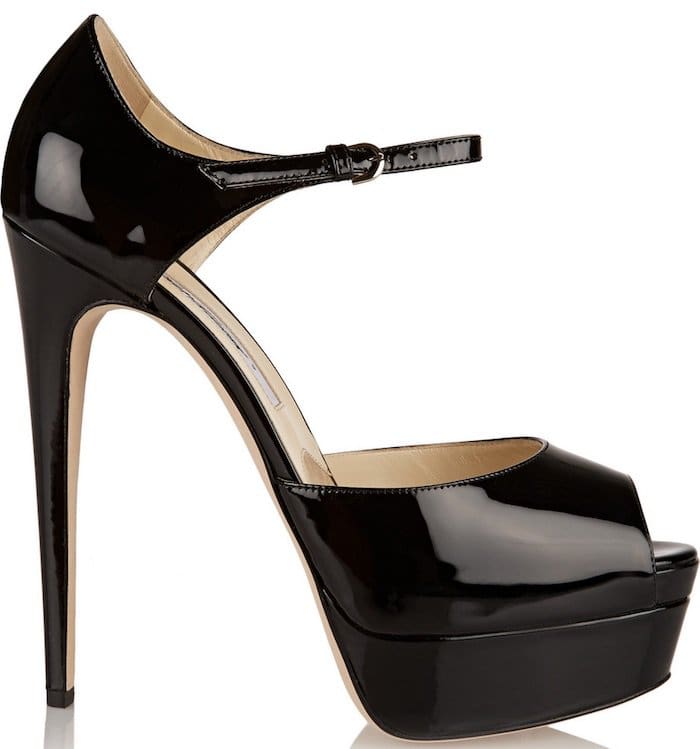 Brian Atwood "Tribeca" Patent-Leather Pumps, $895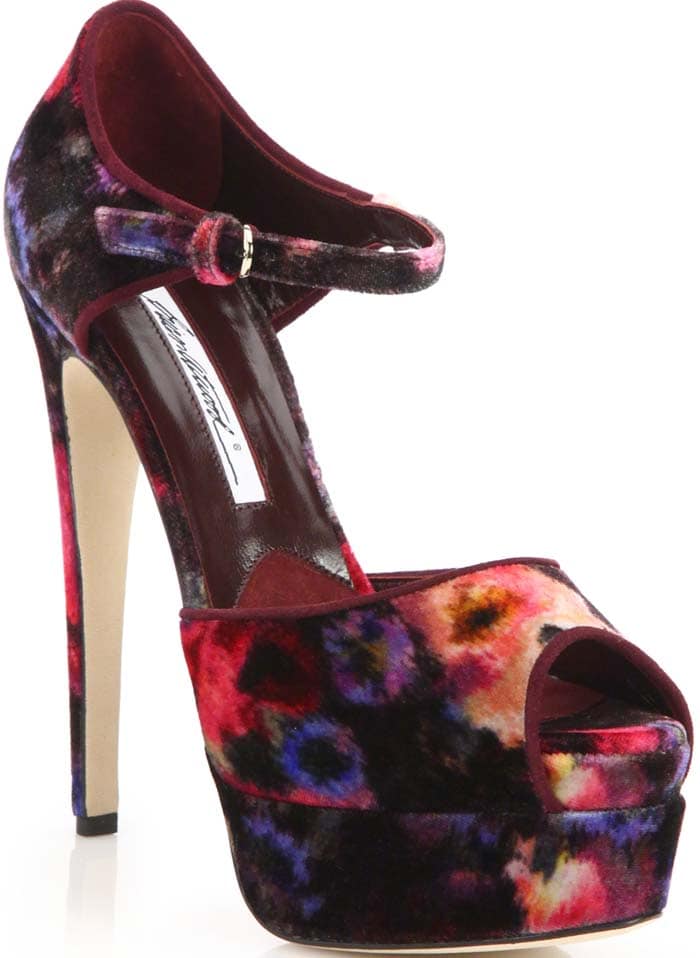 Brian Atwood "Tribeca" Floral-Print Velvet Platform Sandals, $950
Brian Atwood "Tribeca" Suede & Swarovski Crystal Camouflage Platform Sandals, $2,195
Credit: Adriana M. Barraza / Brian To / FayesVision / WENN / Frazer Harrison