Rose McGowan, who has a net worth of $6 million dollars, has recently taken a very strong stance against sexism in Hollywood castings and Caitlyn Jenner's shallow understanding of being a woman.
Two years ago, Rose married American visual Davey Detail, whose real name is David Morgen Leavitt.
Rose McGowan's Instagram pic of her newly shaved head captioned, "No hair don't care. Honestly, it's liberating." — posted on November 19, 2015
Now, it seems she wants that inner strength to show in her outward appearance as well. On Wednesday evening, she bravely decided to shave off whatever hair is left from her ultrashort pixie cut and go completely bald!
The 42-year-old actress said on her Instagram posts documenting her buzz cut that she "didn't want it anymore" and that the process was "honestly… liberating".
Below are her personal pics proudly showing off her freshly shaven head. We think she totally owns the bald look, just like Charlize Theron and Natalie Portman.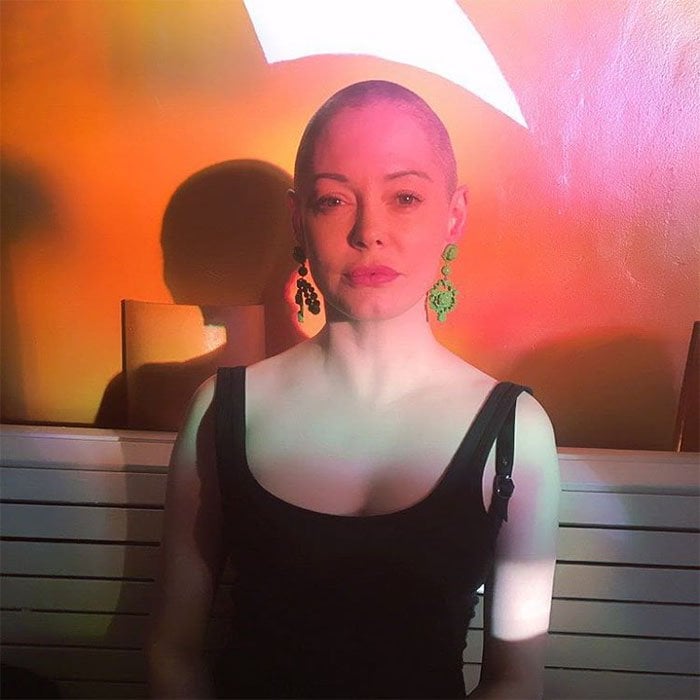 Rose McGowan's Instagram post captioned, "The alien has landed. by @jessieaskinazi" — posted on November 19, 2015
Yesterday afternoon, Rose stepped out for the first time since shaving her head in Los Angeles, California. Paps were quick to spot her despite the severe change in physical appearance.
Rose McGowan stepping out for the first time after shaving her head bald in Los Angeles, California, on November 20, 2015
Or maybe perhaps the baldness made her easier to spot as it also gave her a cool, confident swagger.
Rose McGowan and her freshly shaven head
Rocking a look we can best describe as G.I. Jane meets Helena Bonham Carter, Rose was comfy-edgy in a cropped white tank, baggy black trousers cuffed at the legs, and avant-garde patent oxfords with gold trimmings.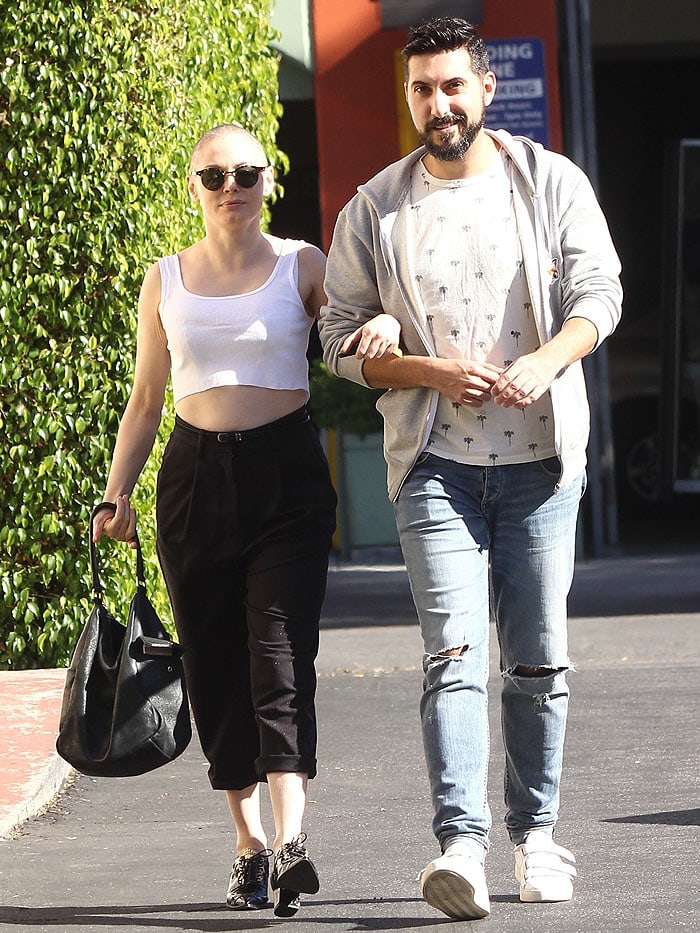 Rose McGowan and her husband Davey Detail
No word yet on how Rose's husband, Davey Detail, is taking the new hairstyle choice, but he seems to be fully supportive.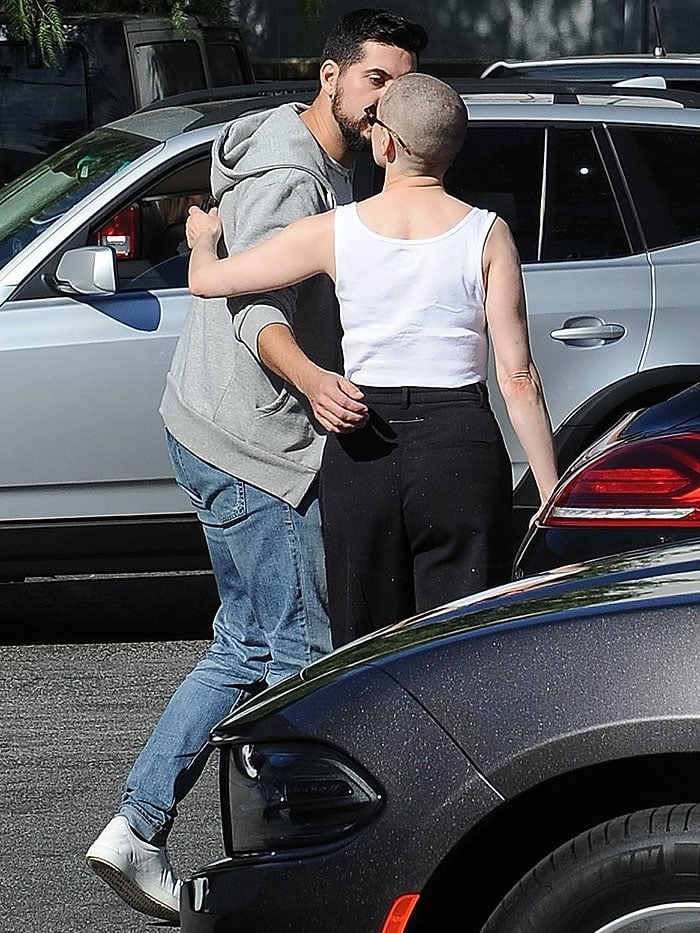 Rose McGowan's husband Davey Detail seemingly fully supportive of his wife's new hairstyle and giving her a quick peck on the lips before parting ways
After one year of dating, McGowan and Davey Detail were married by a rabbi under an outdoor chuppah on October 12, 2013, in Los Angeles.
Rose McGowan's black patent heeled oxfords with gold star eyelets
Can you help us ID Rose McGowan's shoes? We last spotted the same pair on Brooklyn Decker. The most similar-looking we go so far is the gold-studded pair from Miista that you can buy on Nordstrom.
Miista Gold-Studded Suede Oxfords, $205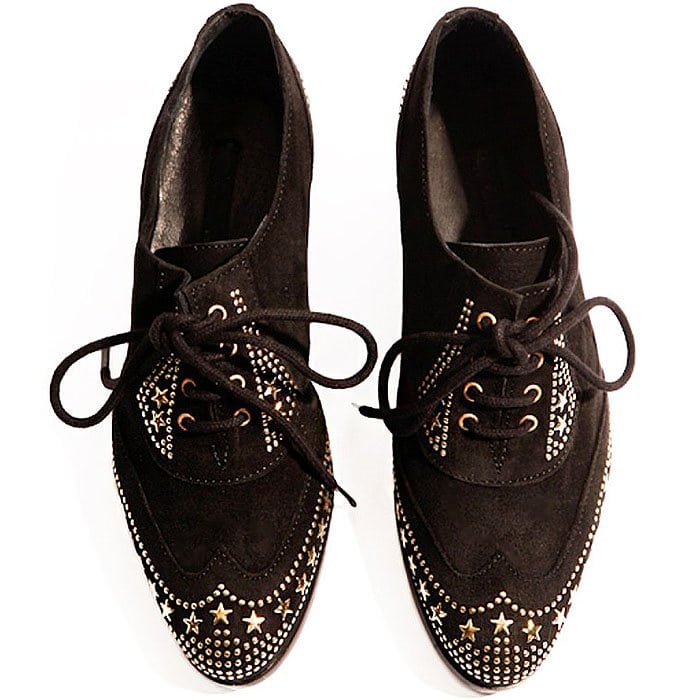 Credit: WENN / Rose McGowan's Instagram