Though she isn't in the film, Salma Hayek stole the show by flaunting her legs in black tights at the UK premiere of 'Exodus: Gods and Kings' last night.
The actress notably took a fashion risk on the red carpet, opting for a Saint Laurent dress with a white ruffled bib and a sequined bow tie worn under a black blazer.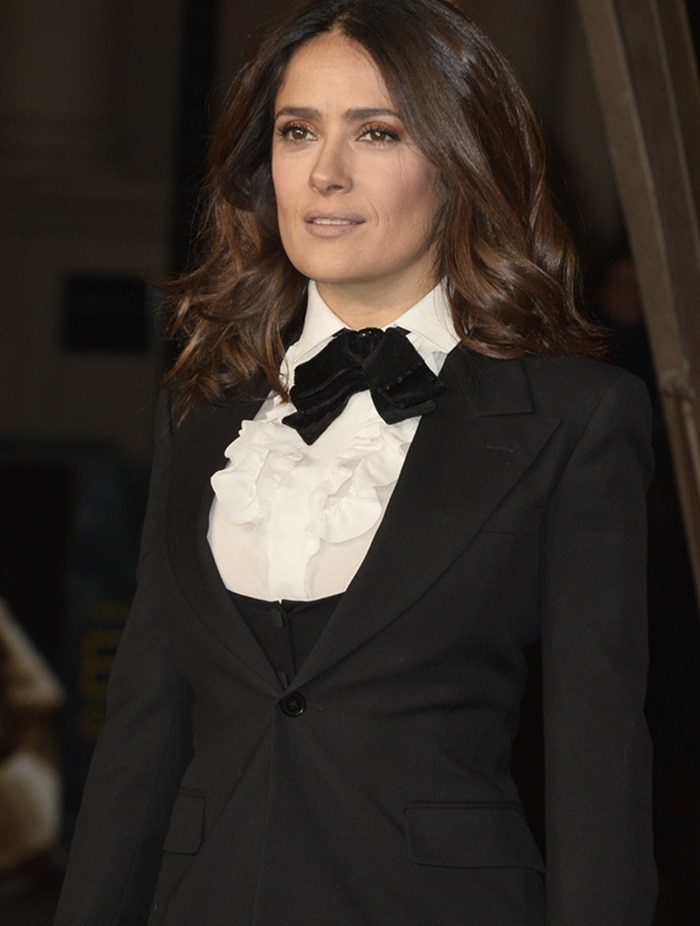 Salma Hayek at the UK premiere of Exodus: Gods and Kings held at the Odeon Leicester Square in London, England, on December 3, 2014
She finished the look with black tights and black Casadei pumps with clear Lucite heels, which we've spotted on her before.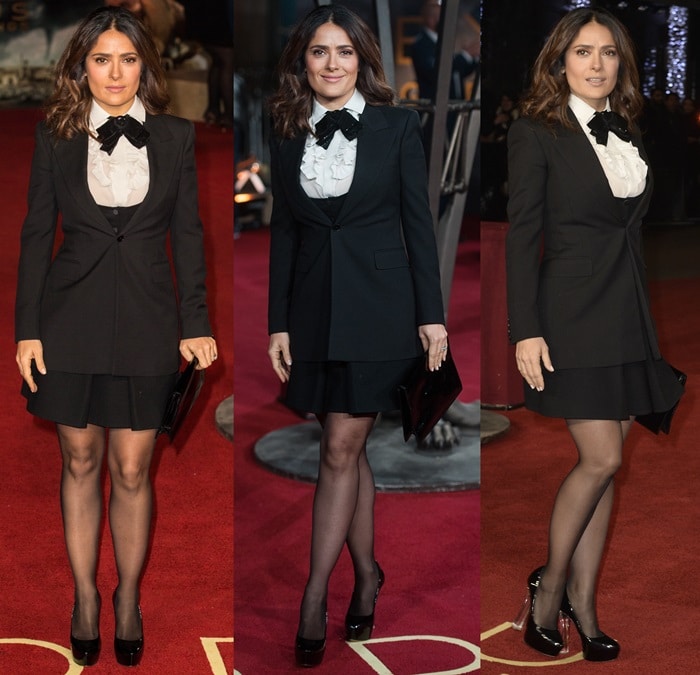 Salma Hayek flaunts her legs in a Saint Laurent dress with black tights
Salma seemed a bit stiff while posing, though, as if she wasn't fully comfortable. Perhaps the blazer was too tight? Either way, the look is an interesting departure from her typical red carpet style.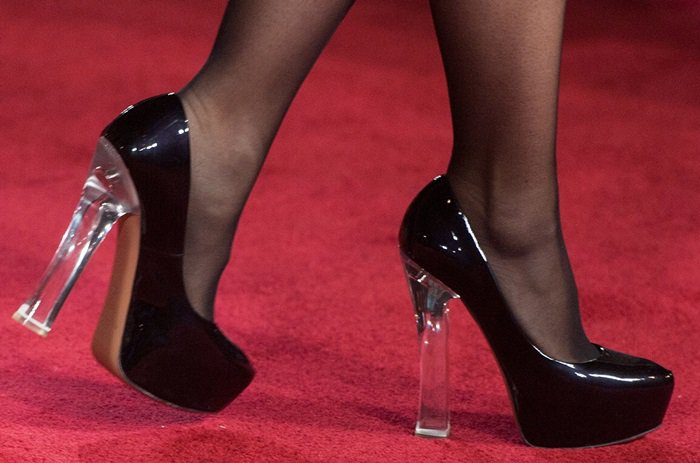 Salma Hayek shows off her feet in Lucite heels
What do you think of Salma's latest look? Would you wear her Casadei pumps?
Casadei Pumps With Lucite Heels, $378 at Farfetch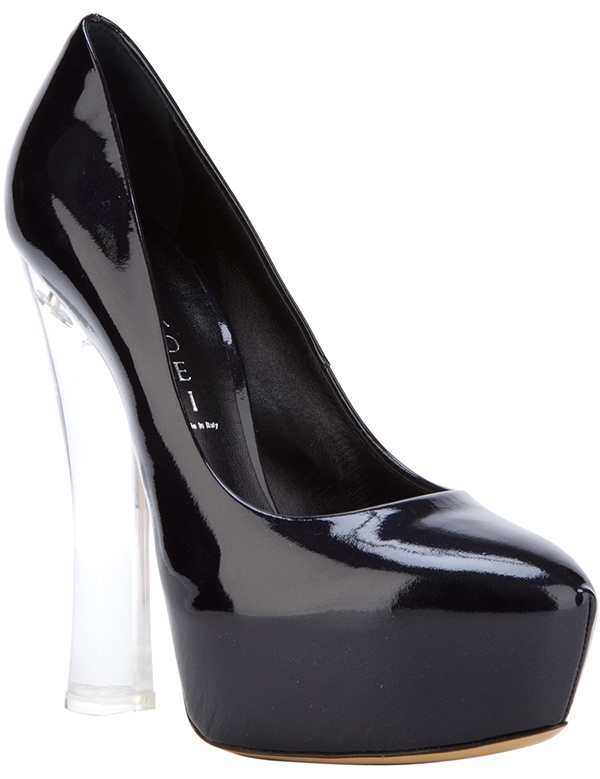 Credit: Euan Cherry / Daniel Deme / Mario Mitsis / WENN