When you're Salma Hayek and you're traveling between houses in London, Paris, Washington and Los Angeles, jet lag would probably be a normal occurrence for you as well.
Salma arrived at the ABC Studios in Los Angeles for her appearance on "Jimmy Kimmel Live!" running on three days of no sleep. Yikes.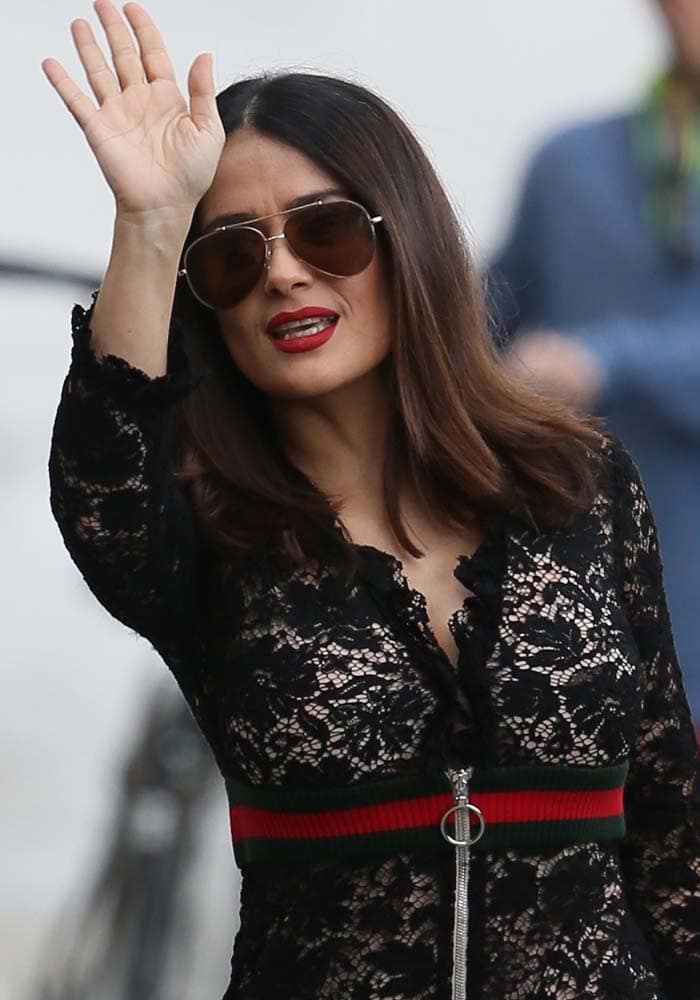 Salma Hayek seen leaving the ABC studios after "Jimmy Kimmel Live!" with her daughter in Los Angeles on March 30, 2016
Salma stayed loyal to one of her go-to brands, Gucci, for her lace dress, which featured the brand's signature colors around the waist. The actress turned to Giambattista Valli for her gorgeous glittered, chunky-heeled sandals.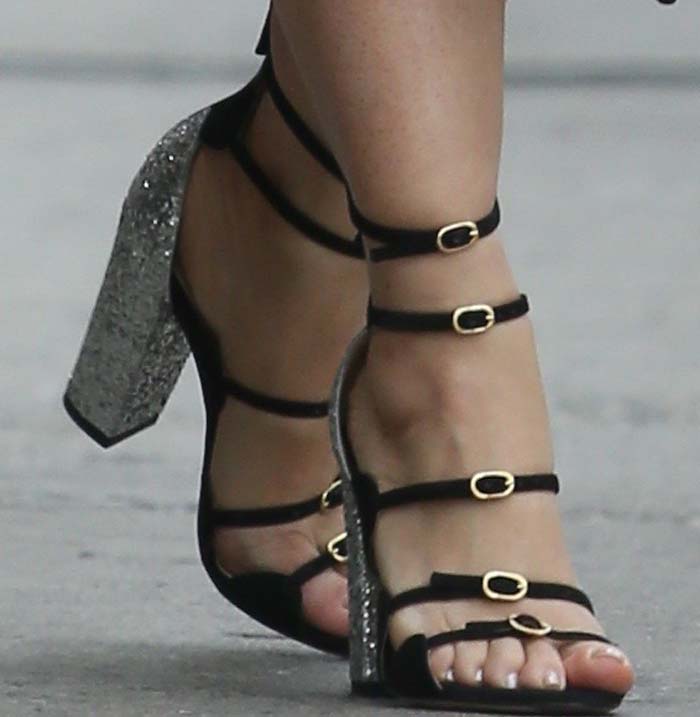 Salma Hayek gets her hands on the unreleased glitter runway shoe from Giambattista Valli's latest collection
We're pretty sure the jet lag and sleeplessness has made her incoherent, and it showed in her outfit choice. The dress itself was custom-made with a black fabric rather than the collection's traditional green style, which just doesn't make sense to us. Her Giambattista Valli heels are gorgeous but, come on, lace and glitter? Really?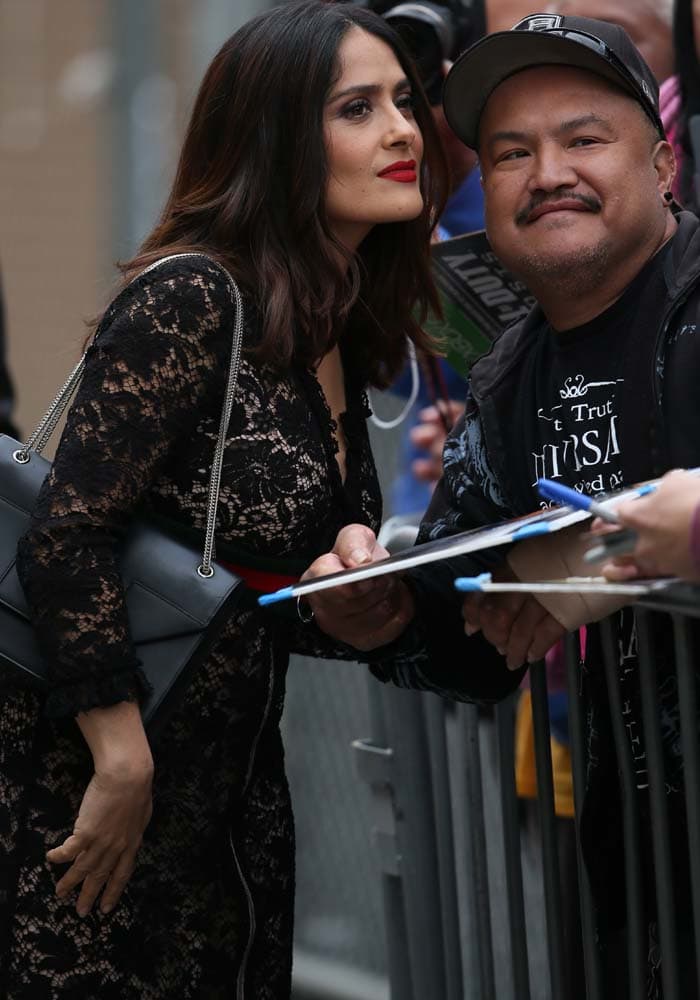 Salma Hayek makes sure to give her fans some quality time despite being jet lagged and running low on sleep
Even if her jet lag incoherence manifested itself in her choice of clothing, Salma was able to hold down the fort on her Mexican-English struggle.
Watch the full clip of her jet lag story on "Jimmy Kimmel Live!" below:
Grab a Giambattista Valli pair from the same collection similar to Salma's at Farfetch.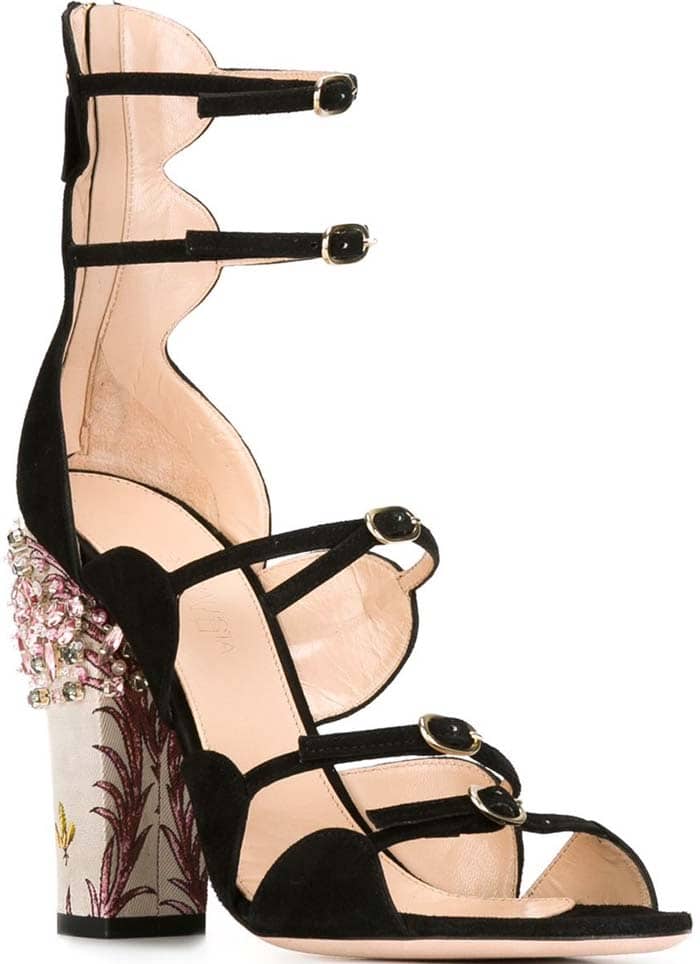 Giambattista Valli Embellished-Heel Sandals, $1,105.04 at Farfetch
Credit: Michael Wright / WENN