We weren't surprised to see Salma Hayek recently rocking a pair of Stella McCartney shoes recently as she departed from Los Angeles International Airport.
Salma Hayek is married to François-Henri Pinault, who happens to be the Chairman and CEO of Kering, the luxury holding company for brands such as Gucci, Saint Laurent, Balenciaga and — of course — Alexander McQueen.
Salma seems to favor the designer's footwear, and hey, why not? She's supporting her husband while looking fabulous, so full steam ahead.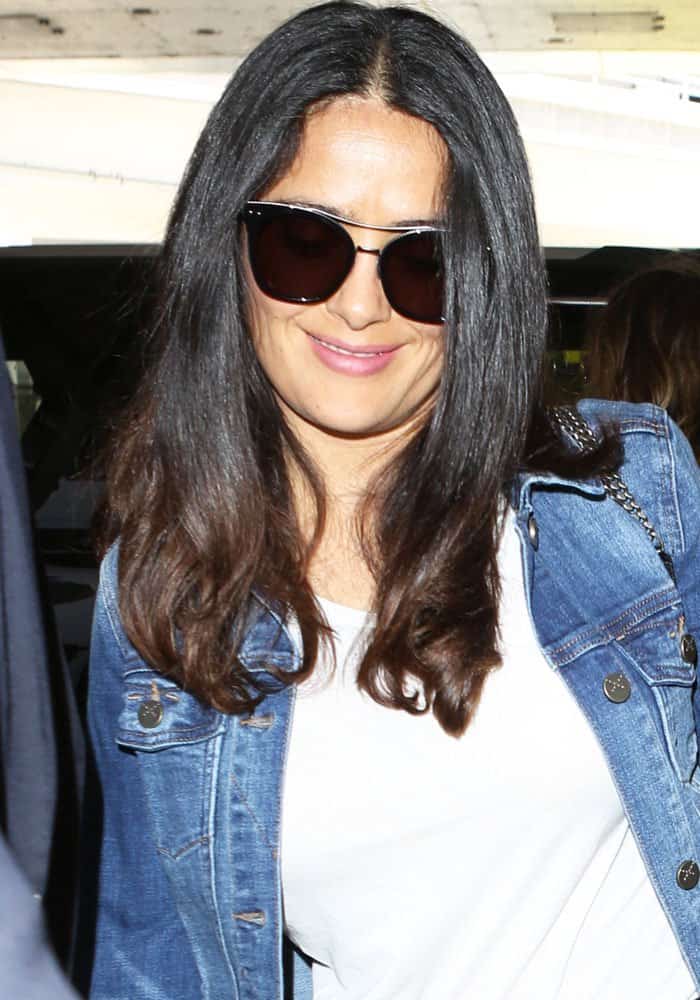 Salma Hayek departs from Los Angeles International (LAX) Airport on June 15, 2017.
Cool and casual: Salma threw on a denim jacket by Unpublished Denim as she left Los Angeles.
Considering Salma is 50 years old at this point, we think this outfit is a little too young for her. It also looks like she was a little too lazy to put together a comprehensive ensemble.
Salma went for a casual travel look, opting to wear a pair of loose pants, a plain white tee and a jean jacket by Unpublished Denim.
The actress finished her look with a pair of Stella McCartney's wildly popular "Elyse" sneakers.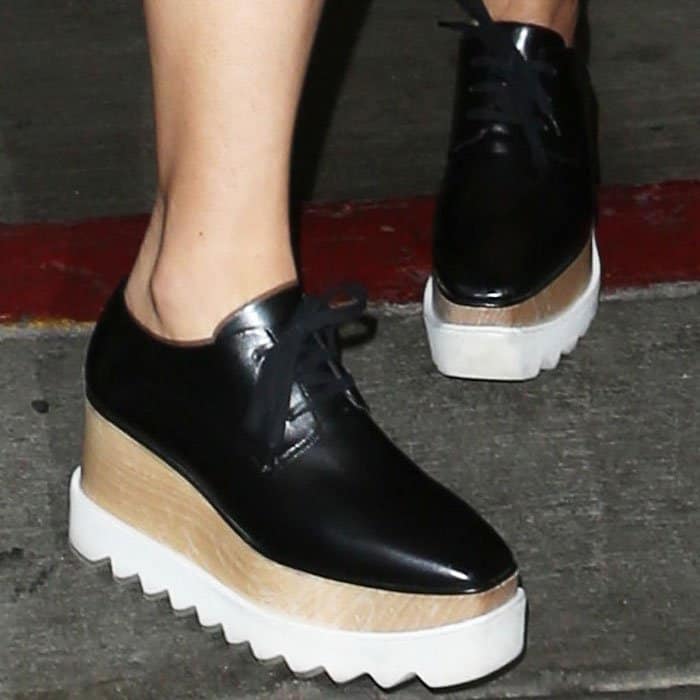 Go-to sneakers: Salma wears yet another pair of Stelle McCartney's "Elyse" sneakers.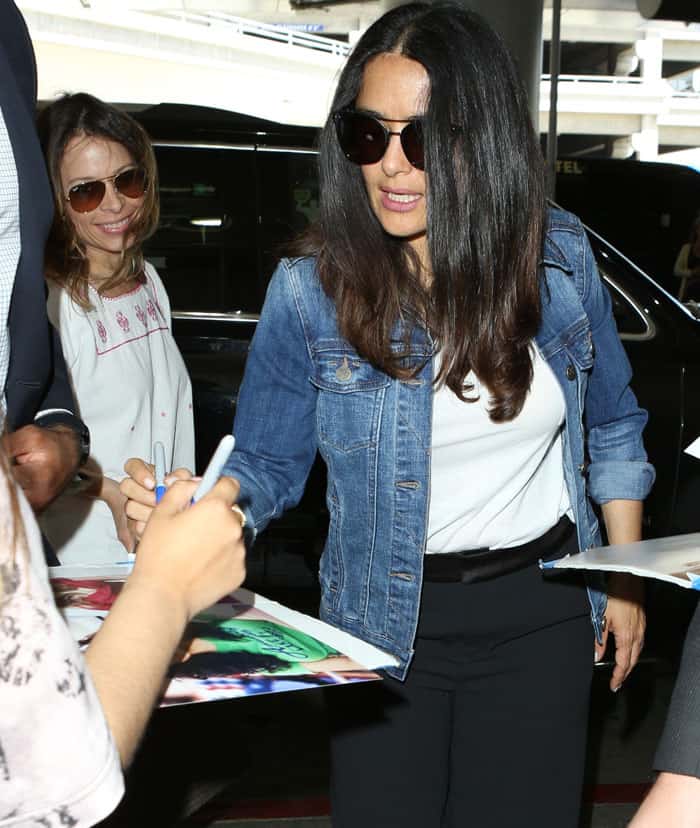 Salma pauses to sign autographs for fans.
It was unclear where the actress was going but she did, for sure, hop on a departing flight.
Salma was also questioned about statement about Donald Trump, claiming that the President tried to get her to cheat with him in the past.
The actress remained mum as she walked through LAX.
Shop the trendy Stella McCartney "Elyse" wedge sneakers at Farfetch, Barneys, Neiman Marcus and Mytheresa.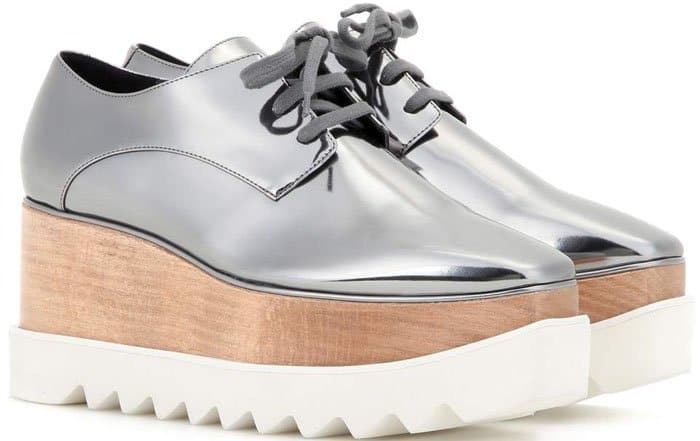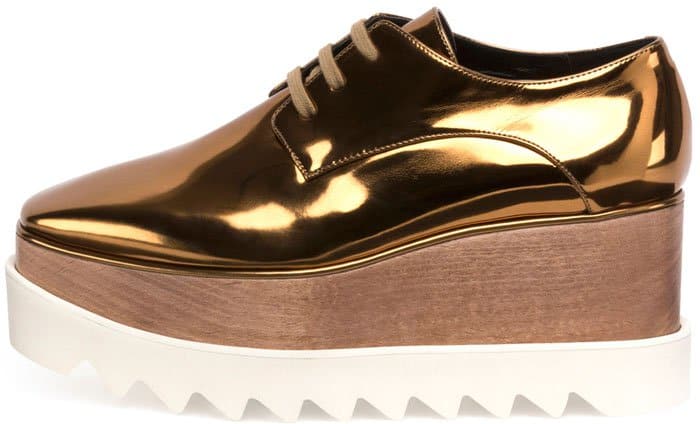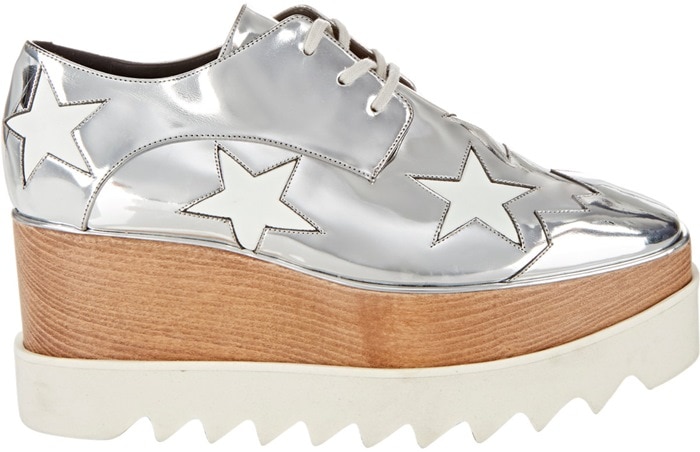 Stella McCartney "Elyse" lace-up platform shoes, $950 – $1,190
Credit: WENN