Let's add another name to the list of celebrities who love sneaker wedges — Sarah Jessica Parker.
The 'Sex and the City' star was spotted wearing a pair yesterday as she took her twins to school. She even changed outfits before she left her apartment but chose to keep the shoes on. On both occasions, however, she kept her skinnies folded up and her ankles showing.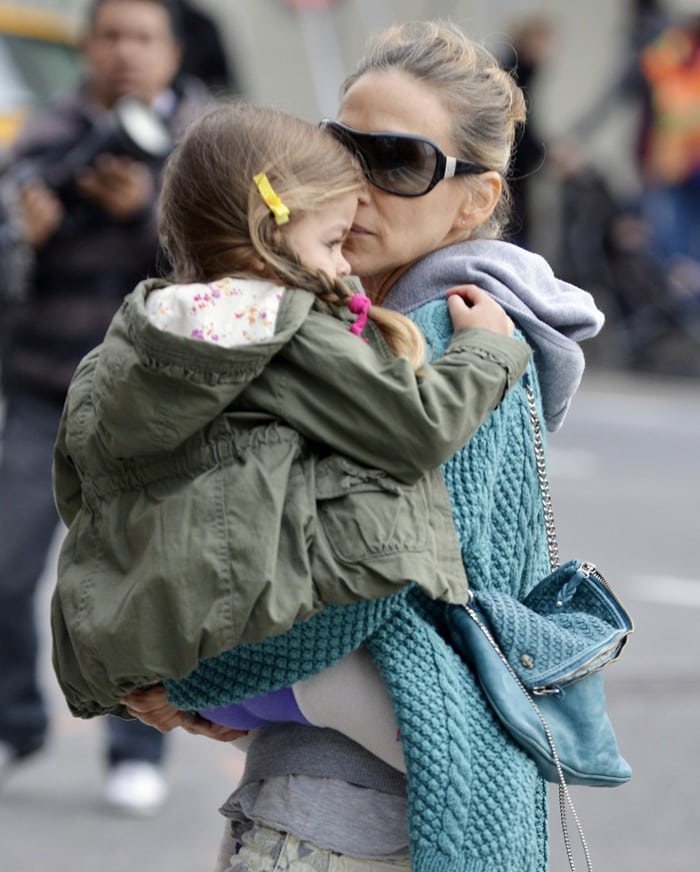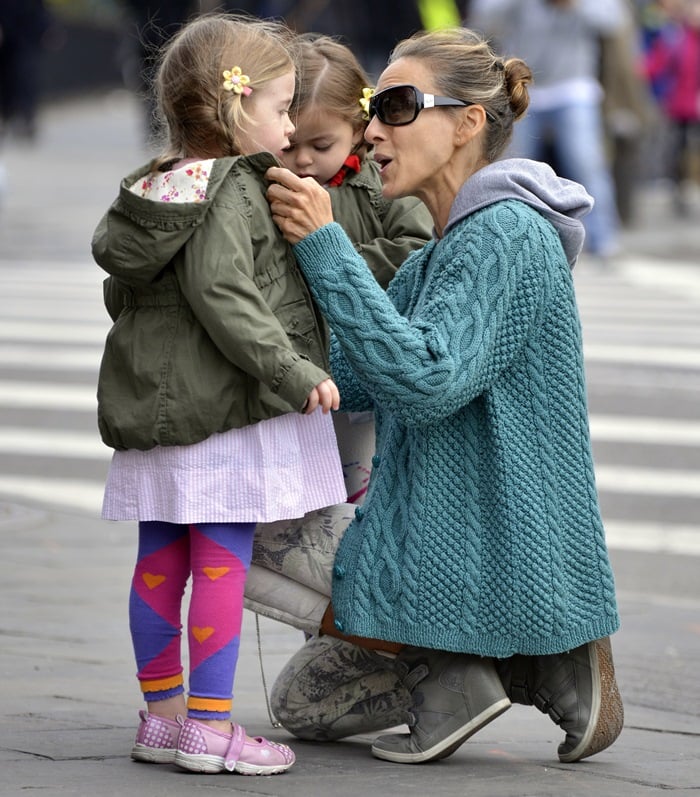 Sarah Jessica Parker taking her twins to school, April 15, 2013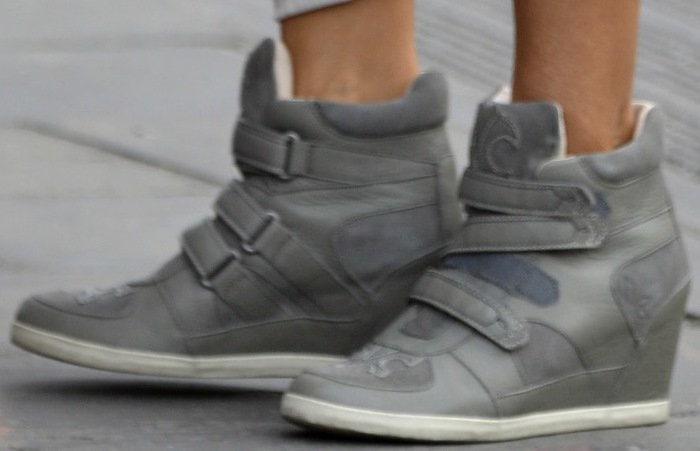 A closer look at Sarah's sneaker wedges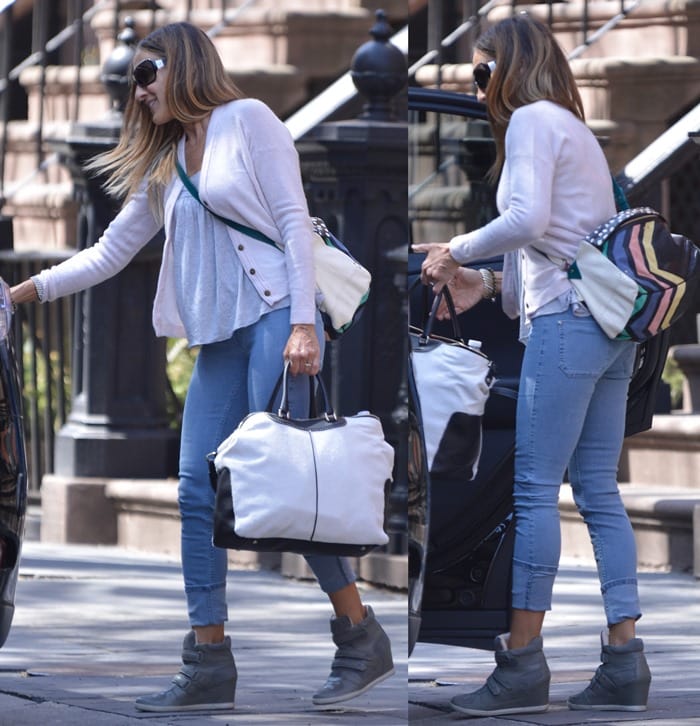 Sarah Jessica Parker exiting her apartment, April 15, 2013
So, how do you like SJP's style? Will you keep your jeans folded up the way she did if you're in sneaker wedges?
How about we play a little game? Can you take a wild guess and tell us where she got those sporty kicks? The topstitching around the shoes makes the pair look really unique, yes? Can you guess how much they cost?
We looked for SJP's sneakers online, and luckily, we found them (after searching through loads of other styles). They're from Koolaburra — the "Preston." They come in three colors — black, mushroom (brown), and gray, and depending on the size, you can grab a pair from just $65.70 at Amazon.
If you're crushing on Sarah's sneakers big time, go grab them pronto!
Koolaburra 'Preston' Fashion Sneakers, $65.70 – $109.77
Credit: TNYF / WENN