The usually paparazzi-friendly Sarah Jessica Parker was feeling a bit cheeky as she unusually evaded the cameras at the Los Angeles Airport. After reports circulated that Sarah Jessica initially was not onboard to do "Sex & the City 3," the actress may have been reluctant to answer questions.
The on-screen Carrie Bradshaw ran away from the paparazzi and hurriedly hopped into her awaiting car. SJP popped a mischievous smile as she cheekily escaped the camera flashes.
Sarah Jessica Parker at the Los Angeles Airport (LAX) on January 17, 2017.
Not your typical running shoes: Sarah Jessica dashed away in her silver glitter mesh SJP "Minnie" boots.
SJP was spotted running away in a pair of green slim-fit pants and a gray tee layered underneath an oversized gray coat. The actress finished the look with a pair of oversized sunglasses, a black leather bag, and her SJP "Minnie" boots in silver glitter mesh fabric.
We've never been fans of Sarah Jessica's airport fashion because honestly, her style is quite the train wreck without her team's help. This look still hasn't changed our minds. We love Carrie but this outfit is ill-fitting, tacky and bland at best.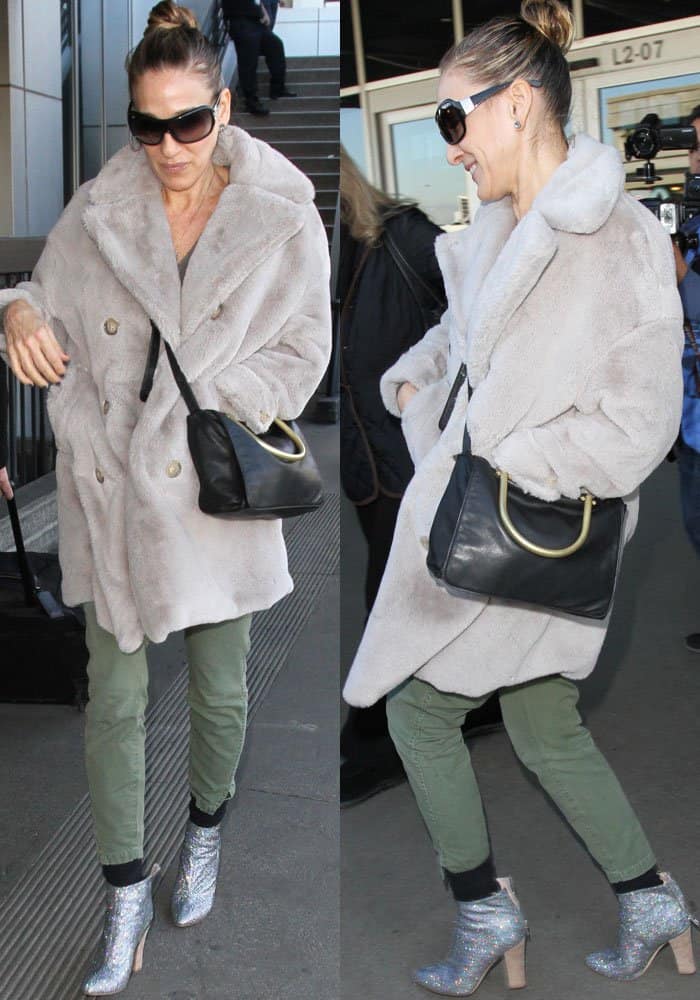 Sarah Jessica Parker left LAX in one of her tackiest outfits yet.
Despite needing some desperate styling on her off-days, we still love SJP because she is SJP.
Sarah Jessica reportedly didn't like the initial draft of SATC3's script because it portrayed the four women in a mature light. After tweaks here and there, reports have "confirmed" that the green light has been given for the third installment of the film series.
Shop the "Minnie" boot from SJP's personal shoe line at Neiman Marcus and Amazon.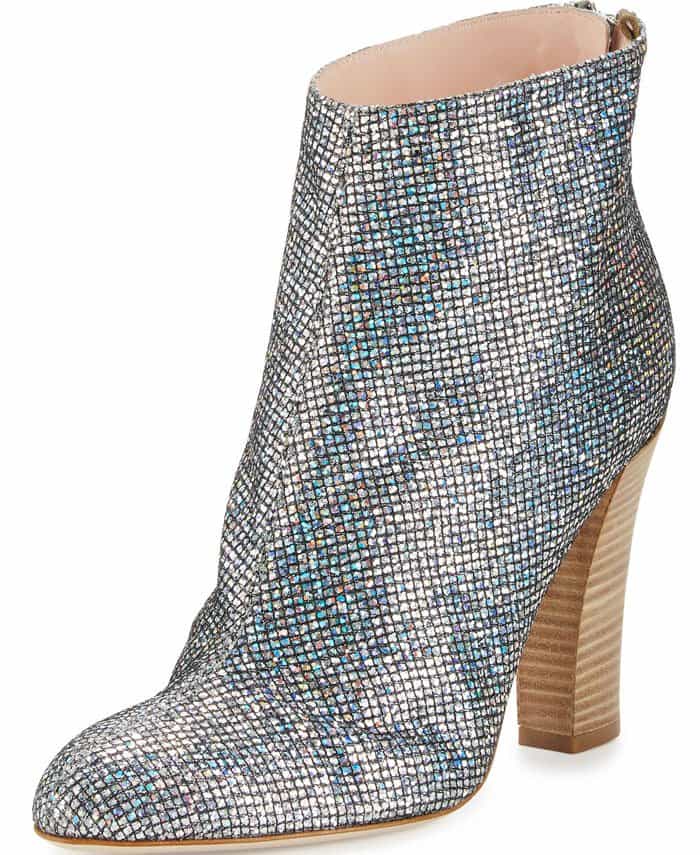 SJP by Sarah Jessica Parker "Minnie" Sequined Boot, $80.64 – $485.00 at Neiman Marcus and Amazon
Credit: WENN