Fans of BFF's Selena Gomez and Demi Lovato must be crying buckets after Demi uploaded their first selfie together following their falling out last year. Netizens had noticed that Demi unfollowed Selena on Instagram, which Demi later chalked up to "one of those things where people change". Demi was seen following and tweeting Selena again recently, which led to a reunion (finally).
Demi also shared that they haven't seen each other since the selfie was taken because of promotional activities. Selena was spotted all over London – most recently outside ITV Studios, where she performed "Good For You" on 'Alan Carr: Chatty Man'.
Selena Gomez's stylish hat by Michel Maison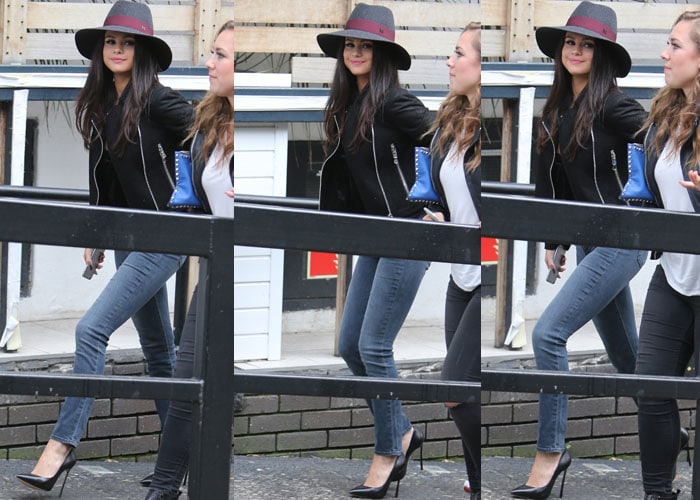 Selena Gomez in a jacket by J Brand and Casadei pumps
Selena opened up about their first meeting in an interview with Entertainment Tonight, saying that Demi is like family. Likewise, Demi shared her own version of their catch up.
The "Good For You" singer wore a jacket by J Brand with a pair of Casadei pumps. Selena opted for a stylish hat by Michel Maison to give her casual outfit a bit of flair.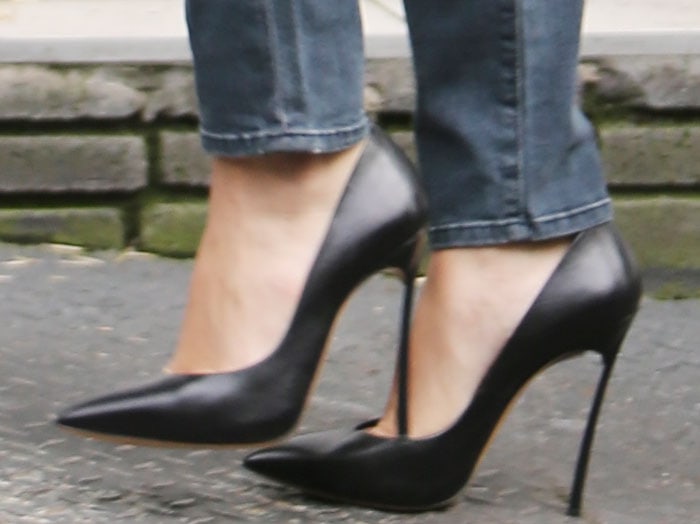 Selena Gomez's feet in pointy-toe Casadei pumps
Selena Gomez wearing Casadei "Blade" stiletto pumps outside ITV Studios in London on September 23, 2015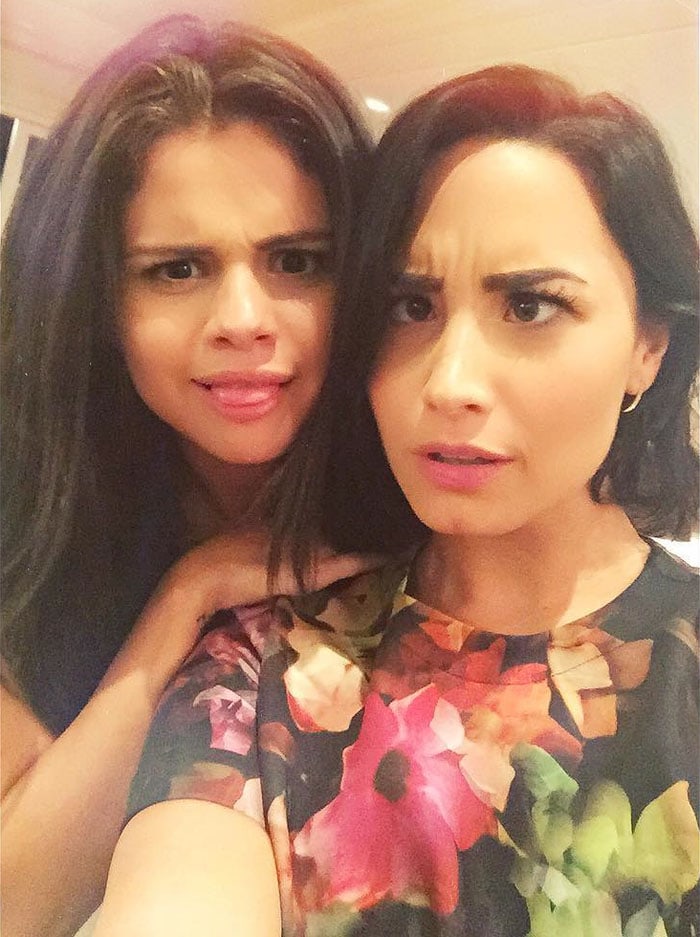 Demi Lovato shares an adorable selfie with Selena Gomez for the first time since their falling out in July 2014
Get Selena's wear-with-anything Casadei pumps by heading over to Farfetch.
Casadei "Blade" Stiletto Pumps, $649.90 at Farfetch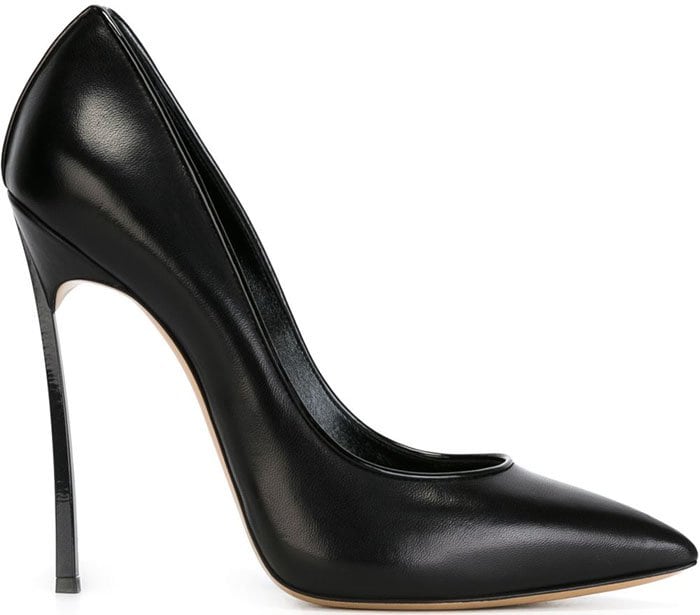 Credit: Demi Lovato's Instagram / Entertainment Tonight's Youtube / Rocky / WENN