Selena Gomez brought one of her adorable younger half-sisters, 6-year-old Gracie Elliot Teefey, to the premiere of Frozen 2 on Thursday at the Dolby Theatre in Hollywood.
Gracie Elliot Teefey and Selena Gomez wearing matching, Frozen-inspired outfits
Gracie Elliot Teefey, who was born on June 12, 2013, is the daughter of Selena's mother, Amanda Dawn "Mandy" Cornett, and her second husband Brian Teefey.
Selena's even younger half-sister, Victoria "Tori" Gomez, was born on June 25, 2014, and is the daughter of Selena's dad, Ricardo Joel Gomez, and his wife Sara Gomez.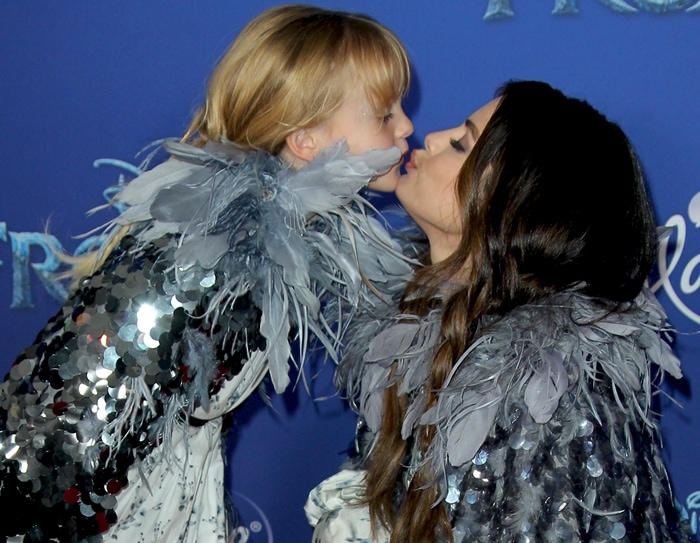 Gracie Elliot Teefey gives her big half-sister Selena Gomez a kiss at the premiere of Frozen 2 at the Dolby Theatre in Hollywood on November 7, 2019
Accessorizing with Pandora's Sparkle Hearts hoop earrings and Princess Wish ring, Selena rocked a feminine floral Marc Jacobs full-length dress with large ruffled sleeves and a fluted hem. She paired it with a sequin-embellished cape from the same designer that is designed with a feather-trimmed neckline.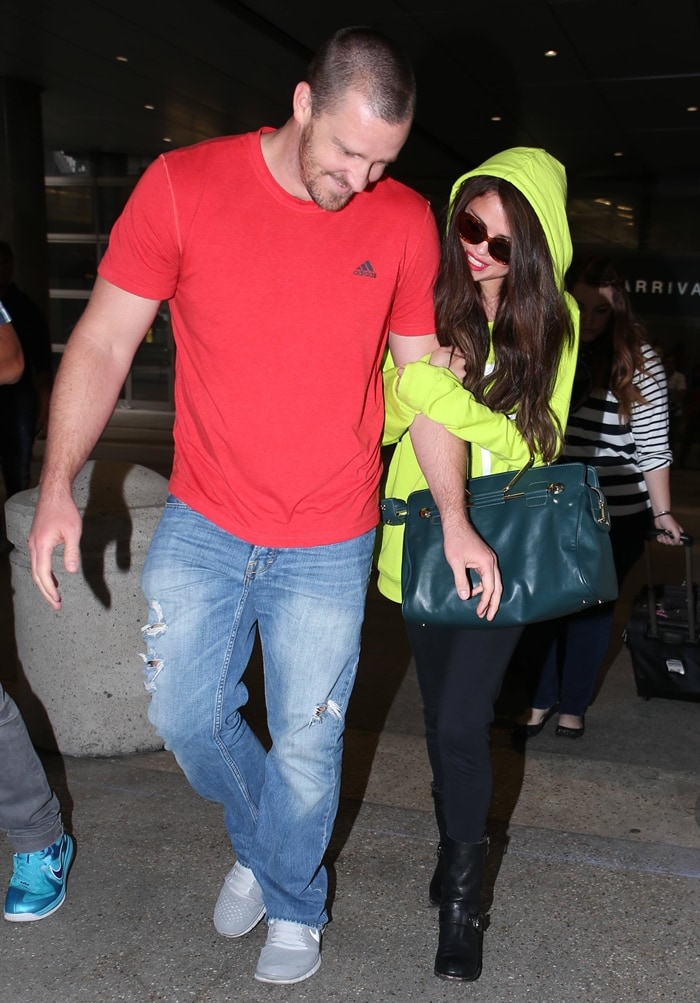 Selena Gomez was picked up by her stepfather Brian Teefey when she arrived in Los Angeles after a flight on July 10, 2013
Wearing her hair in braided pigtails, the American singer/actress completed her look with metallic sandals.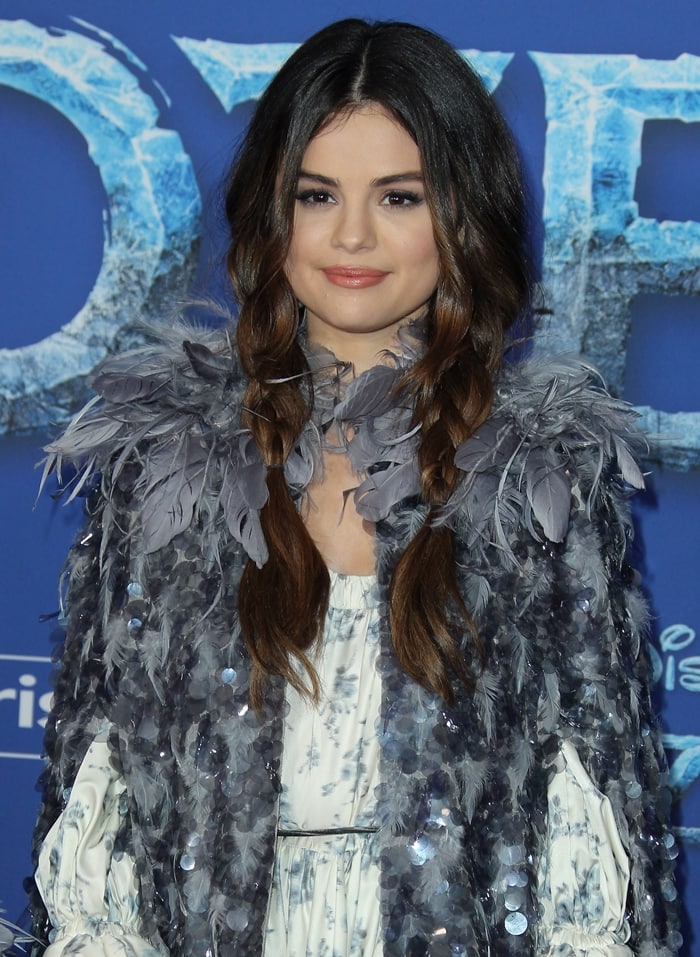 Selena Gomez wears braided pigtails with a look from the Marc Jacobs Fall runway
A few days earlier, the 27-year-old superstar wore a Prada Spring 2020 ensemble while promoting her two new songs, "Lose You to Love Me" and "Look at Her Now", in New York City. She toted a buckle mini crossbody bag from Proenza Schouler.
In a recent interview with New Music Daily with Zane Lowe on Apple Music's Beats 1, Selena discussed her new album and why it's good that it took her four years.
"I had been working on the album for four years. I didn't want to release anything that was mine just because I didn't feel like it was the right timing," she shared. "I learned a lot from the last album and I wanted to take what I've learned and turn it into something even better and I'm glad I did because this year everything kind of just started pouring out of me."
She added, "I started saying things in a way that I've never been able to articulate them before, so it was actually exactly when it needed to happen."
Selena Gomez meeting with some fans outside her hotel in New York City on October 29, 2019
Credit: Instar / WENN / Adriana M. Barraza / STS