Selena Gomez may have just broken up with The Weeknd, but the pop star is showing no signs of sadness. Reuniting with Justin Bieber may have a lot to do with it, but we think Selena's dedication to physical fitness might also help with her mood.
Selena Gomez leaves a hot pilates class in Hollywood on November 1, 2017
The pop star was seen hitting up her yoga studio following a bicycle date with the Biebs. We have to admit, she's looking pretty happy these days.
Not only does she look happy, but she's also in great physical shape. Selena bared her abs for the paparazzi as she left a hot yoga workout in Hollywood.
Selena Gomez bares her belly button and abs in a Yogini Lux strappy sports bra
Selena, who recently announced her collaboration line with Puma, is already proving her brand loyalty.
The new face of the brand revealed her belly button in a "Yogini Lux" strappy sports bra paired with "Core" running shorts. A white pair of Puma sneakers, worn with high ankle socks, finished her workout look.
Selena was revealed to have wrapped up her "Phenom" sneakers photoshoot back in September.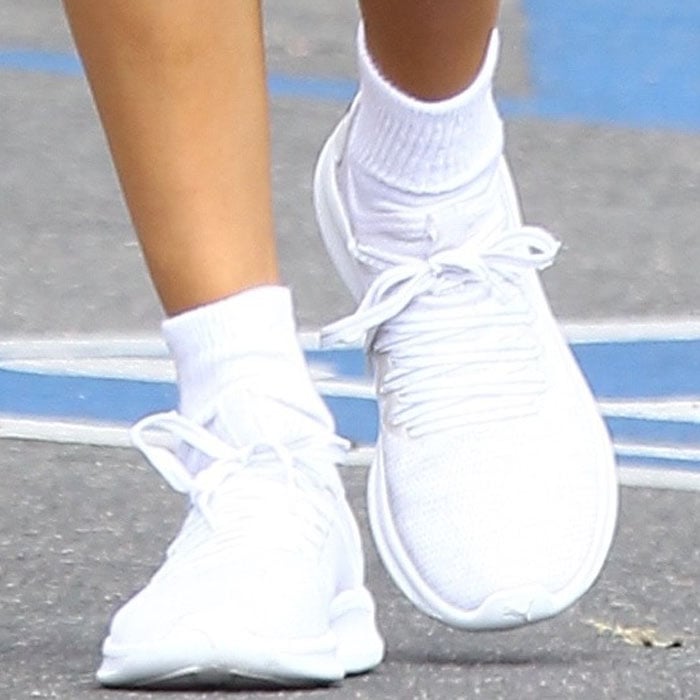 Selena Gomez does a workout in her Puma sneakers
Even on her rest day, a vibrant-looking Selena chose to wear the Puma x Fenty by Rihanna creeper sneakers. Following in the footsteps of Cara Delevingne, Selena found herself obsessing over the black pair.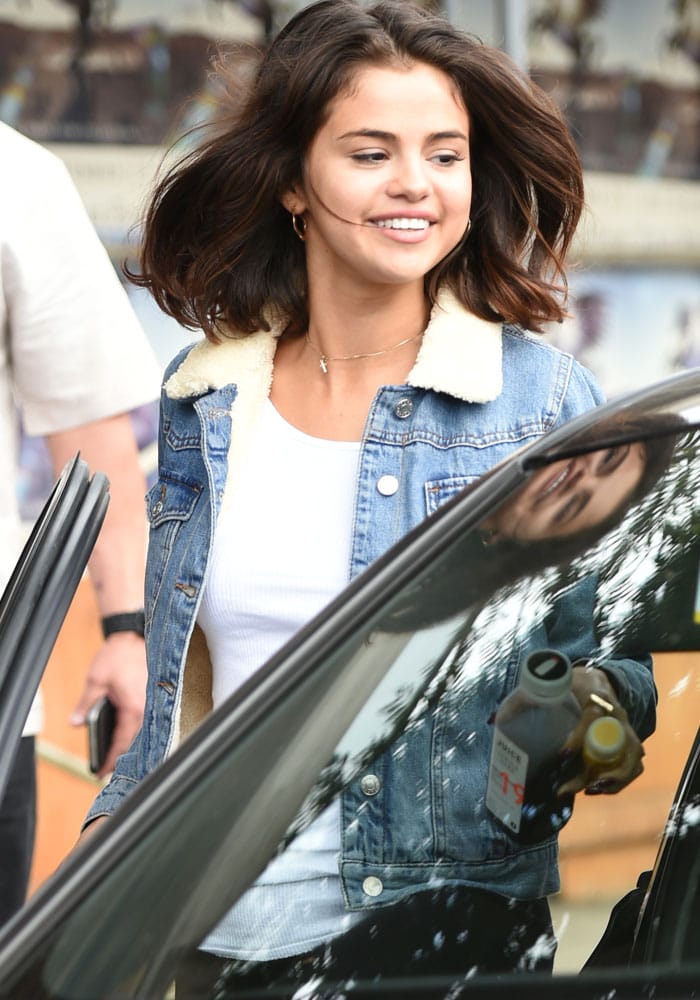 Selena Gomez leaves a coffee shop in Los Angeles on November 2, 2017
Selena was spotted grabbing a quick coffee with a friend in Los Angeles.
Selena Gomez emerges from the coffee shop with a friend
The pop star wore a white ribbed tee with distressed joggers. Her favorite Topshop Moto "Borg" jacket served as a topper to her look.
Selena Gomez switches to her Puma x Fenty by Rihanna creeper sneakers
The next day, Selena was back to her workout regime with another hot yoga class. Even though most yoga students opt for slides or flip-flops, Selena still insisted on her Fenty sneakers.
Selena Gomez heads to another hot yoga class on November 3, 2017
Selena wore a plain white top, black yoga pants and a hoodie to her sweat session. Later in the day, Selena emerged soaked in sweat after her hot yoga class. The pop star is still under observation after recovering from her recent kidney transplant.
Shop Selena's Puma x Fenty by Rihanna creeper sneakers at Luisaviaroma, Shopbop, and Nordstrom.
Selena emerges soaked in sweat from her hot yoga class
Puma x Fenty by Rihanna Creeper Sneakers, $110 – $139.95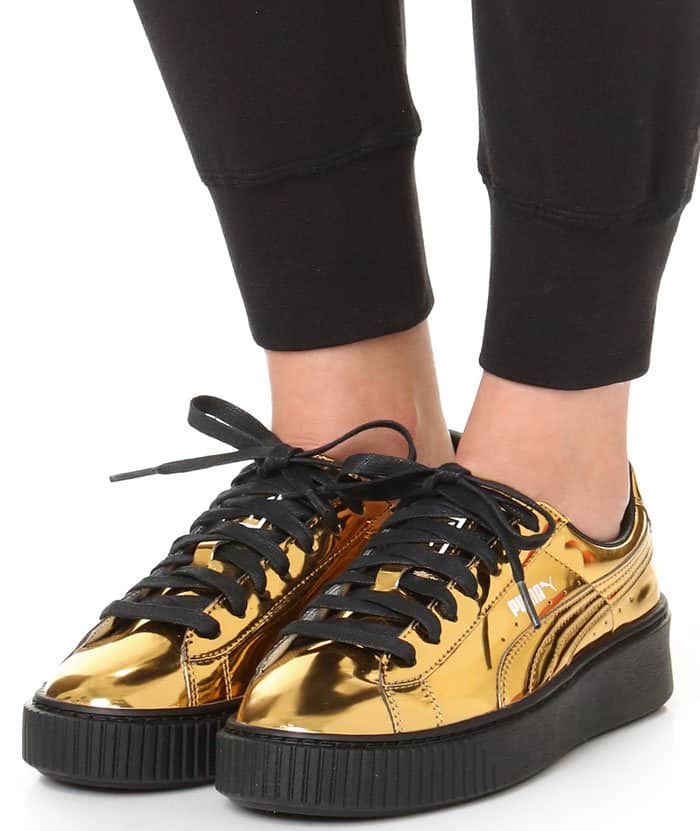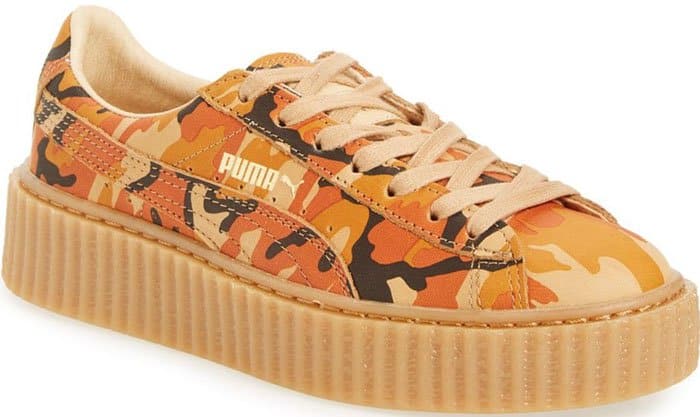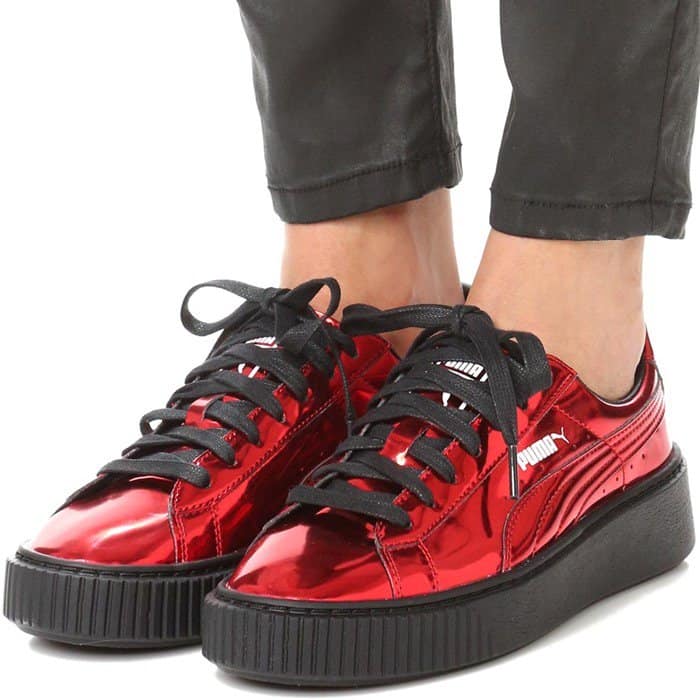 Credit: WENN