OK, so there's a bit of irony when we talk about feeding the homeless and Prada boots but hey — Emmy Rossum is doing what she can in a society that's already pre-structured for her profession.
According to Variety, she made $350,000 per episode for her portrayal of Fiona Gallagher in the television series Shameless and has an estimated net worth of $12 million!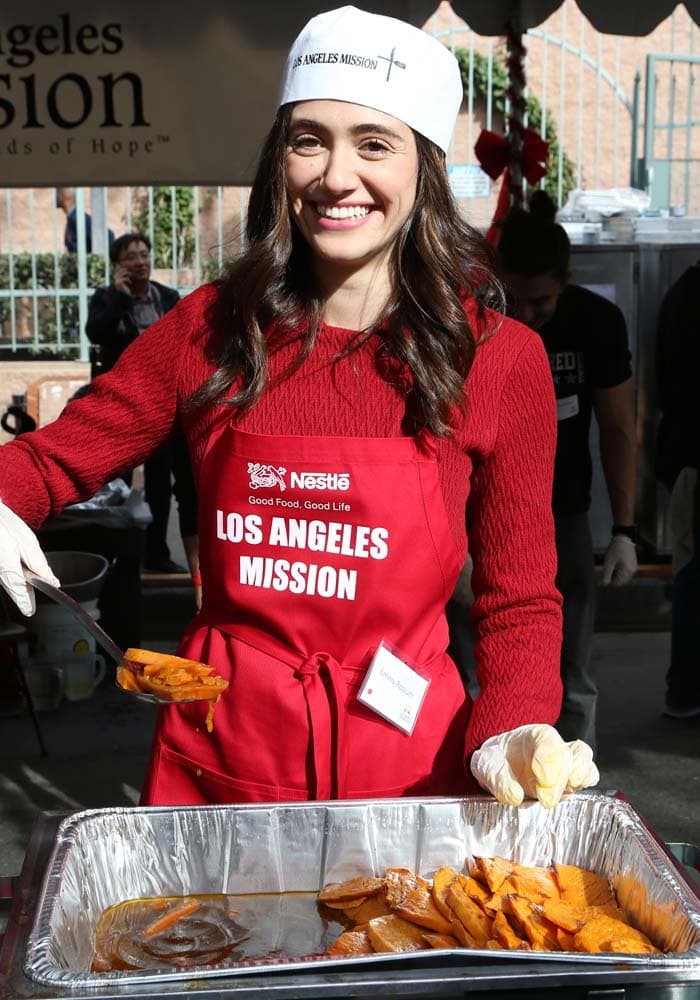 Emmy Rossum wears a "Los Angeles Mission" paper hat over her hair as she helps feed the homeless on Christmas Eve in Los Angeles on December 24, 2015
In December 2015, Emmy headlined the annual Los Angeles Mission in downtown Los Angeles. She was joined by her mom, Cheryl Rossum, a single mother of Russian-Jewish descent who works as a corporate photographer.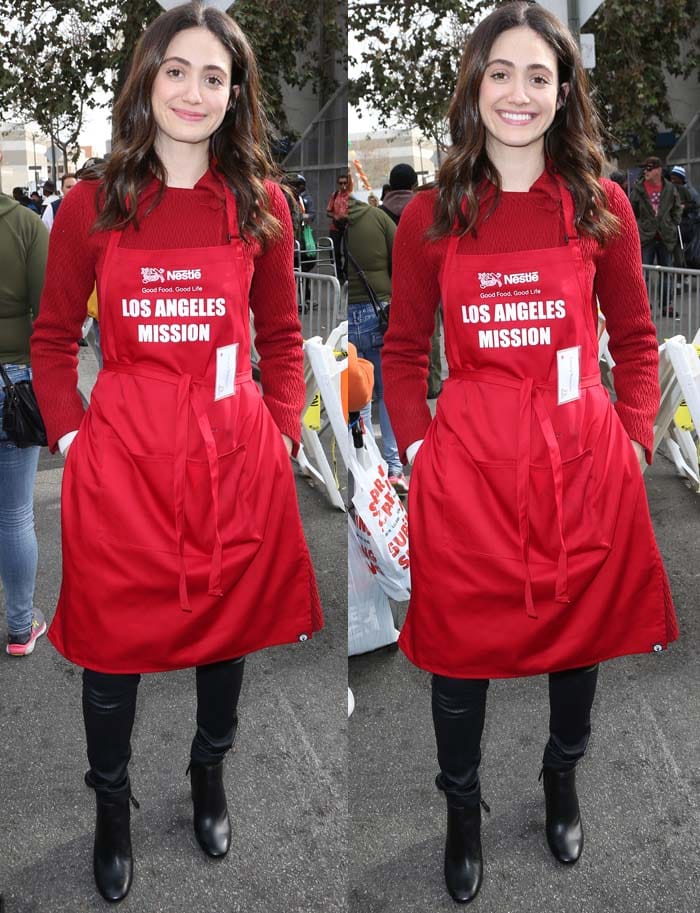 Emmy Rossum wears a red sweater underneath her LA Mission hat and apron
Emmy looked adorable in her bright red Los Angeles Mission apron and matching branded hat. Her parents separated while her mother was pregnant.
In an interview published in 2007, she talked about her father, a banker, who was absent from her life.
They separated when my mom was pregnant. I've met him twice. I've been this glossy, red-carpet version of me and not talked about myself, for a long time. But the last track on the album (Anymore) is about how being abandoned shouldn't make you feel ashamed … I miss him, or I miss the idea of what he could be. But a lot of people have filled that void
Emmy was raised solely by her mom, Cheryl Rossum
"I had a single mom. I have a single mom. This isn't a secret," she said. "Growing up in a school — and a world — filled with mostly two-parent units was difficult for me. Father's Day still is difficult for me," Emmy shared on Facebook in April 2017.
"She is enough. She wasn't perfect, no one is, but for me she was the best mom ever," she added about her mother Cheryl Rossum.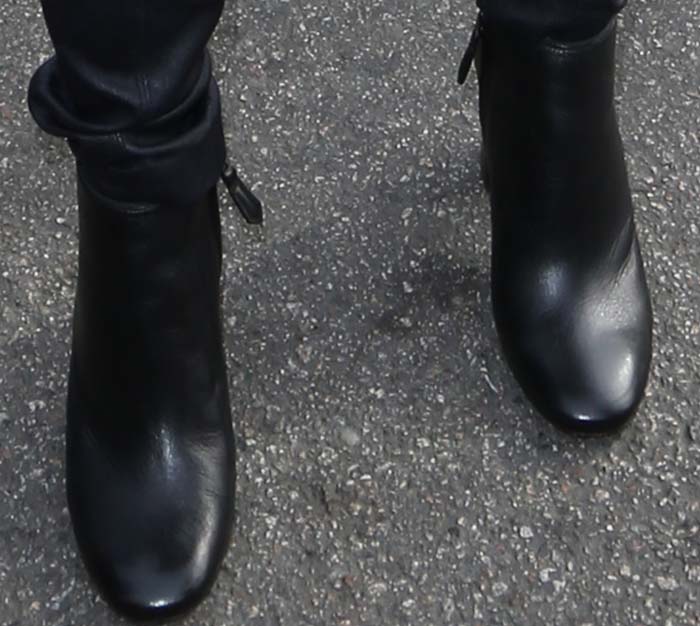 Emmy Rossum's feet in Prada boots
The "Shameless" star wore a red sweater and black jeans underneath her serving gear and finished her ensemble with a pair of heeled side-zipper boots from Prada.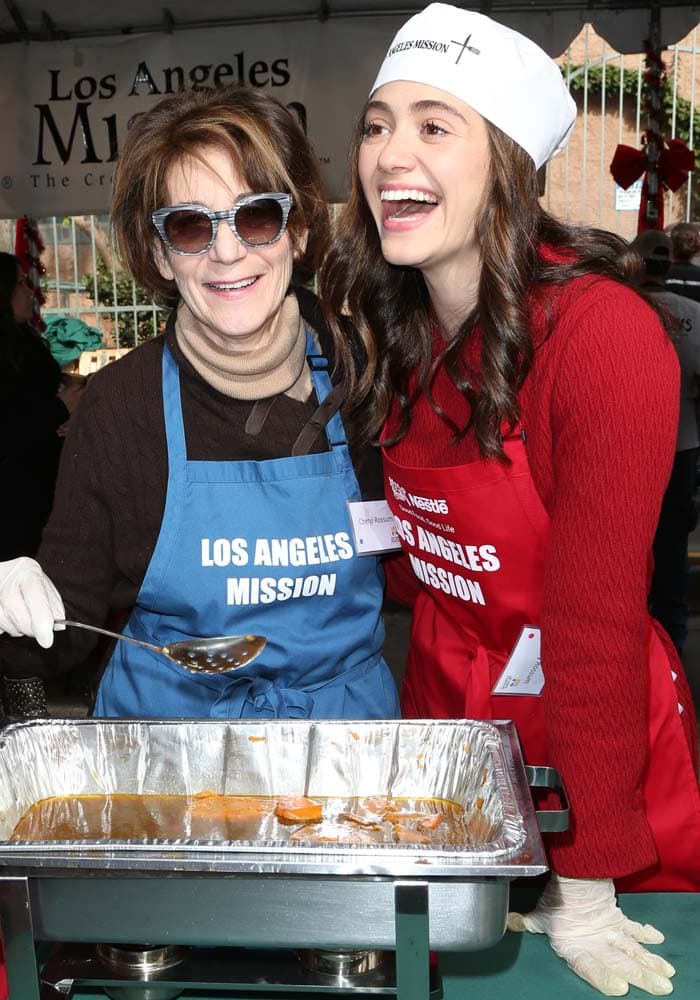 Mother-daughter duo Cheryl Rossum and Emmy Rossum volunteer together on Christmas Eve
Emmy talked about how she stumbled upon LA Mission and how helping is for everyone — not just those with a wider social media reach.
To get Emmy's Prada boots, pop on over to Nordstrom or Farfetch.
Prada Vitello Leather Ankle Boot in Black (Nero), $890
Credit: FayesVision / WENN