We've got new additions to our "food-themed shoes that could really ruin a diet" list. The online store Shoe Bakery decorates shoes so that they look like sweet treats that literally look good enough to eat.
Pumps, flats, and boots are frosted with acrylic icing, laced with chocolate-colored paint, and garnished with faux food toppings, such as cherries, Oreos, and rainbow sprinkles. If you find it weirdly tempting to take a bite into these realistic, mouth-watering creations, you're not alone.
Shoe Bakery has to constantly remind and explain to people that their shoes are not edible.
Vanilla Ice Cream Heels, $200
The store owner, Chris Campbell, said that women love shoes and sweets, so why not put the two together? Why not, indeed? Sweet-toothed shoe lovers can take their pick from a variety of "flavors" — ice cream sundae, gingerbread, red velvet, frosted donut, and cinnamon bun.
There's also the wedding cake variety; brides who want their shoes to look like their wedding cakes are some of Shoe Bakery's top clients.
Wedding Cake Heels (custom order)
We see quirky shoe addicts like Kat Von D testing out these sweet treats for the feet. We ourselves would love to see macaron-inspired pastel heels!
If you want a taste, visit the Shoe Bakery website or the Shoe Bakery Facebook page to order or have a custom pair "baked." Most designs are priced between $200 and 400 and take about three to six weeks to complete.
Below are some more of Shoe Bakery's past and current designs. Which one would you sink your teeth feet into?
Ice Cream Flats, $100
Triple Chocolate Heels, $200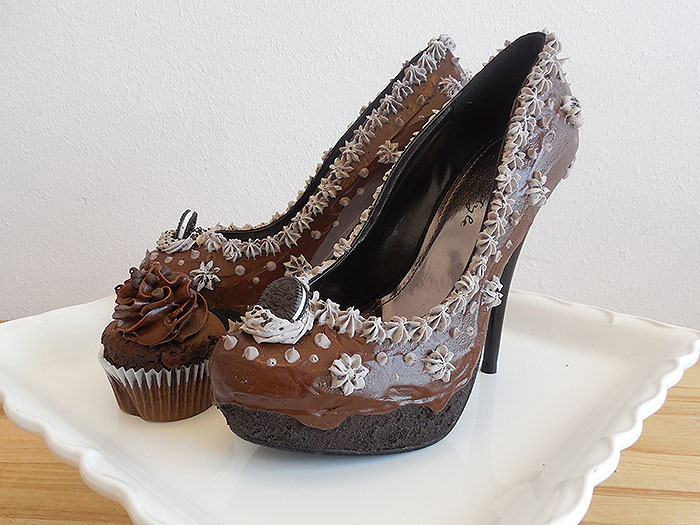 Gingerbread Heels
Special Edition Valentine's Sprinkle Flats, $60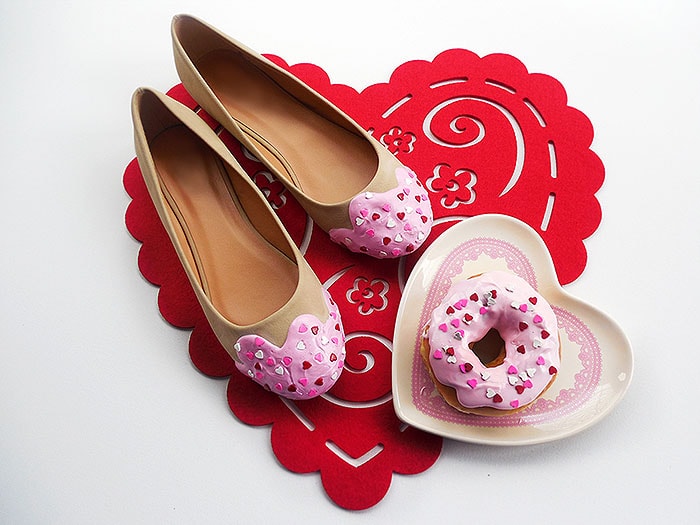 Teal Pink Cake Heels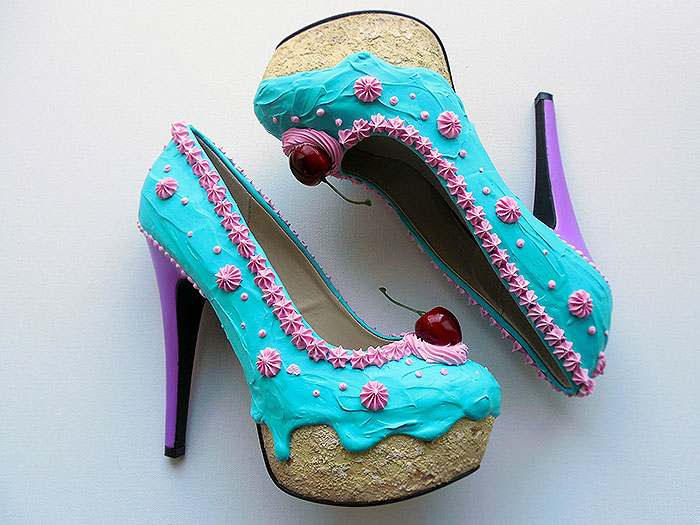 Credit: WENN