In Kat Von D's latest candids, she sports fresh pairs from her fabulously far-out shoe collection and proves once again why we're always up for featuring her here on Your Next Shoes.
Who else in Hollywood can make heavy metal-plated hi-top sneakers look like they're just naturally part of her everyday shoe rotation (that is, paired with retro-futuristic gold cat-eye sunglasses, a ripped band t-shirt, and black liquid leggings, no less)?
The American tattoo artist, model, musician, entrepreneur, and television personality seen leaving Urth Caffé in Los Angeles, California, on September 18, 2013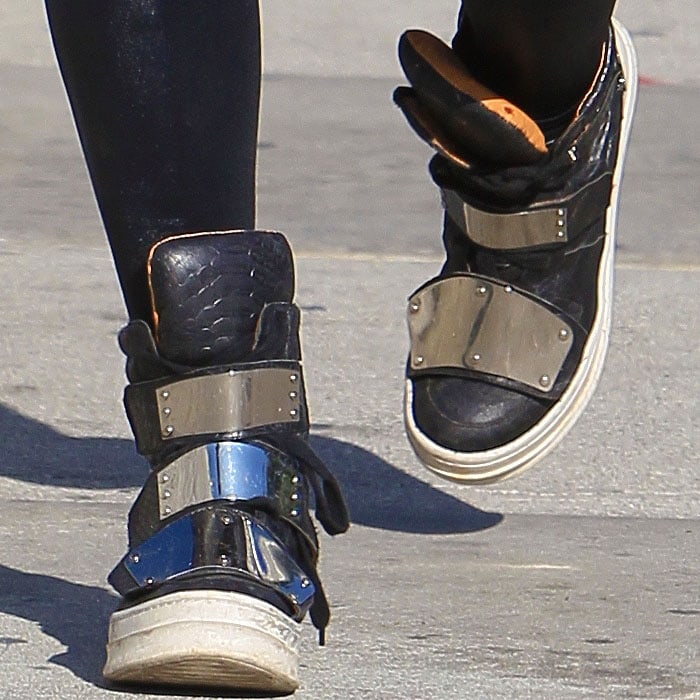 Katherine von Drachenberg, known as Kat Von D, rocking heavy metal kicks
Who else can just go out for a walk in an underwear-showing net dress and sandal boots (aka "bootandals") and not cause an uproar because it's just really her style?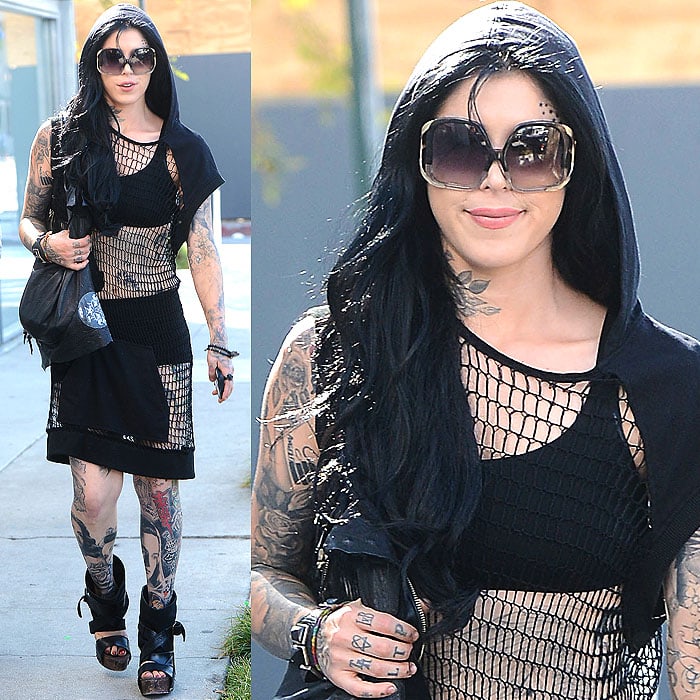 Kat heading to Urth Caffé in Los Angeles, California, on September 19, 2013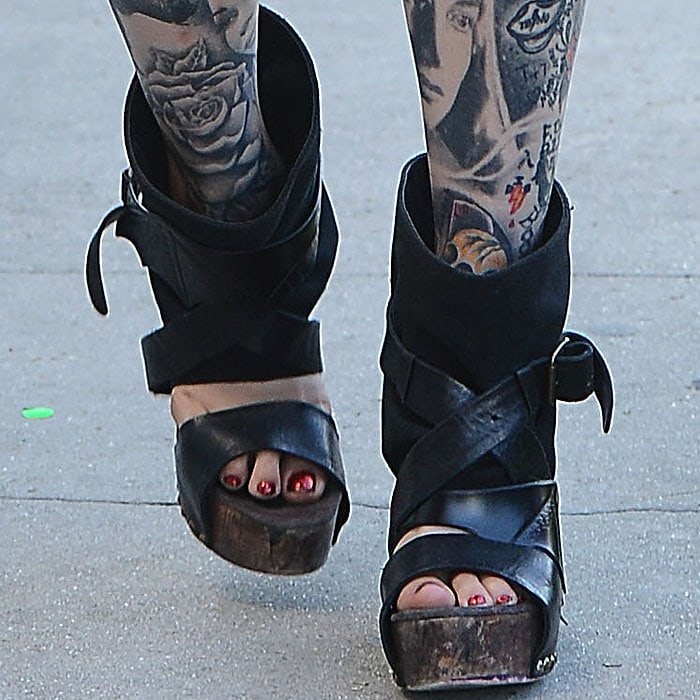 Kat Von D's not-your-everyday everyday shoes
And, lastly, when Kat Von D posts on Instagram a Shoe of the Day, she shows us the kind of shoes that you'd really want to see, share, and talk about.
Here are the latest additions to Kat Von D's ever expanding and never boring shoe collection: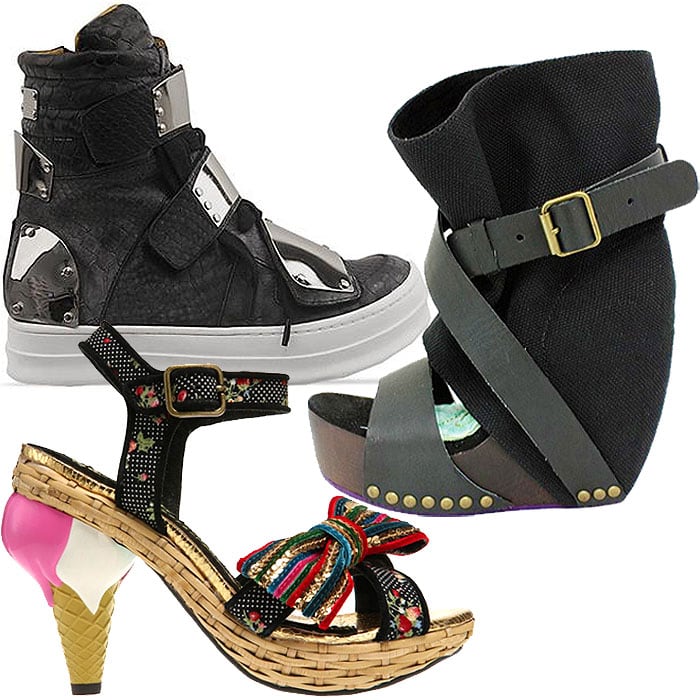 From top: Jeffrey Campbell "Optimus" Sneakers, $245 / Irregular Choice "Eat Me Whole" Sandal Booties, $189.95 / Irregular Choice "What She Said" Sandals, $179
What we love about Kat Von D and her shoe addiction is that she really wears all her oddball shoe choices. She's not out to collect them just for shock value.
Credit: Michael Wright/WENN/Ryan