Those pumped up kicks we spotted on Kat Von D the other day got us curious about the rest of her shoe collection. If her everyday sneakers are like those, then just imagine what her dressy, glam up, and going out shoes are like.
We weren't disappointed — she not only brings it in terms of shoes but has even put up a tour of her crazy amazing shoe closet on YouTube!
In this video, we spotted Jeffrey Campbell, Finsk, Irregular Choice, and a few vintage pairs. You can really tell just how much of an unconventional, imaginative, and out-of-the-box thinking person Kat Von D is based on her shoe collection.
The American tattoo artist, model, musician, entrepreneur, and television personality also puts up "Shoe of the Day" pictures on her Instagram. Following are just some of our favorites: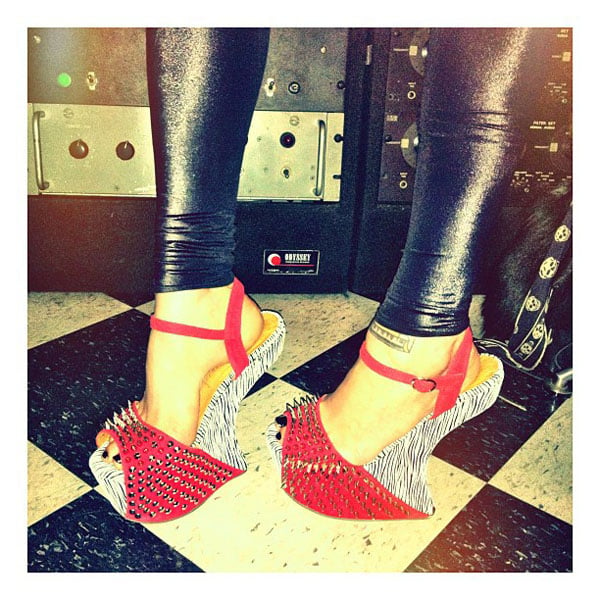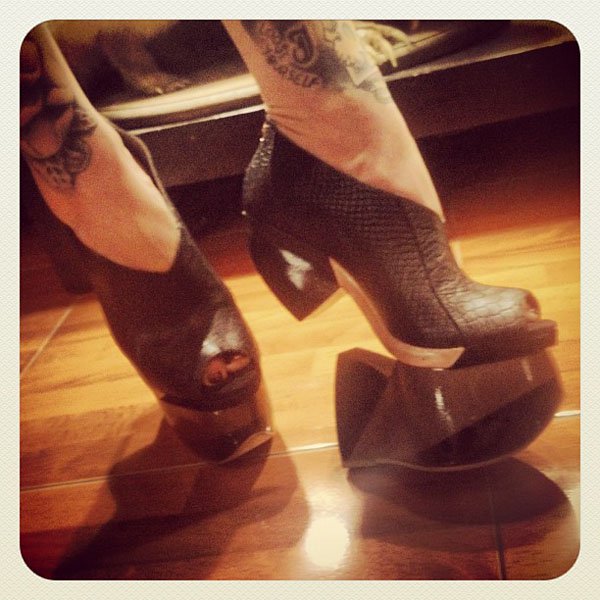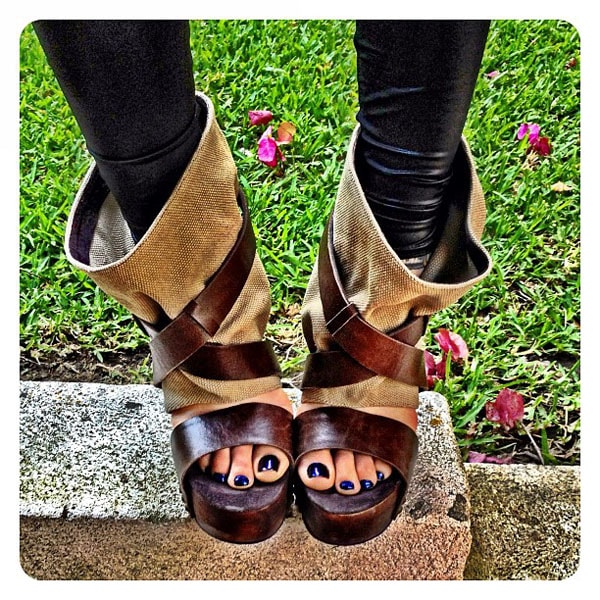 Not even Kat Von D's flat sandals can be considered plain or basic. Her avant garde style is evident in everything she does: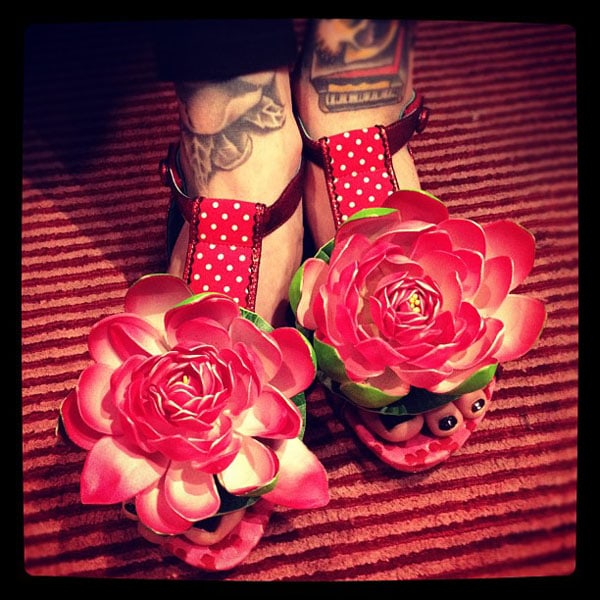 Along with Kylie Minogue, it looks like we've found another celebrity that shoe lovers should follow on Twitter!
Credit: Kat Von D's Instagram