Are you looking for the perfect gift for friends that love shoes and wine?
We've browsed the amazing high heel wine bottle holders and selected our favorites from Macy's, Walmart, and Amazon.
Many of these are also great for storing oil and salad dressing bottles. Not to forget that they are fantastic conversation starters!
1. Pink Glitter High Heel Wine Bottle Holder, $14.71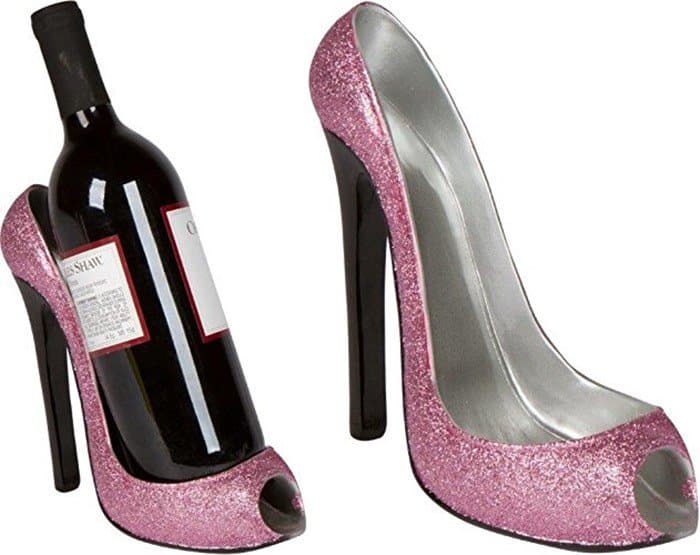 2. High Heel Shoe Wine Bottle Holder, $39.99
This humorous high heel shoe holds one standard 750 ml bottle of wine
3. KitchInnovations High Heel Wine Bottle Holder, $24.99
4. High Heel Shaped Funny Wine Bottle Holder Stand, $19.99
5. Stylish Black High Heel Wine Bottle Holder, $15.66
6. Wedge High Heel Wine Bottle Holder, $14.99
7. Giddy Up Bottle Holder by Foster and Rye, $35.32
8. Glittery Sparkling High Heel Shoe Wine Holder Storage, $49.29
9. Peep Toe Shoe Wine Holder, $22.83
10. Leopard Shoe Wine Holder, $26.75