Sienna Miller's accent may deceive you a bit. It would be easy to think that the UK-raised socialite doesn't have an opinion when it comes to politics in the United States, but Sienna is actually half American. Sienna was born in New York, but moved to London shortly afterward where she spent most of her life. The actress was born to an American father.
Now that the American presidential election is upon us, Sienna wasn't shy to voice her opinions on the matter. The 34-year-old spoke about Republican Presidential Nominee Donald Trump at the 2016 New York Film Festival while promoting her film, "The Lost City of Z."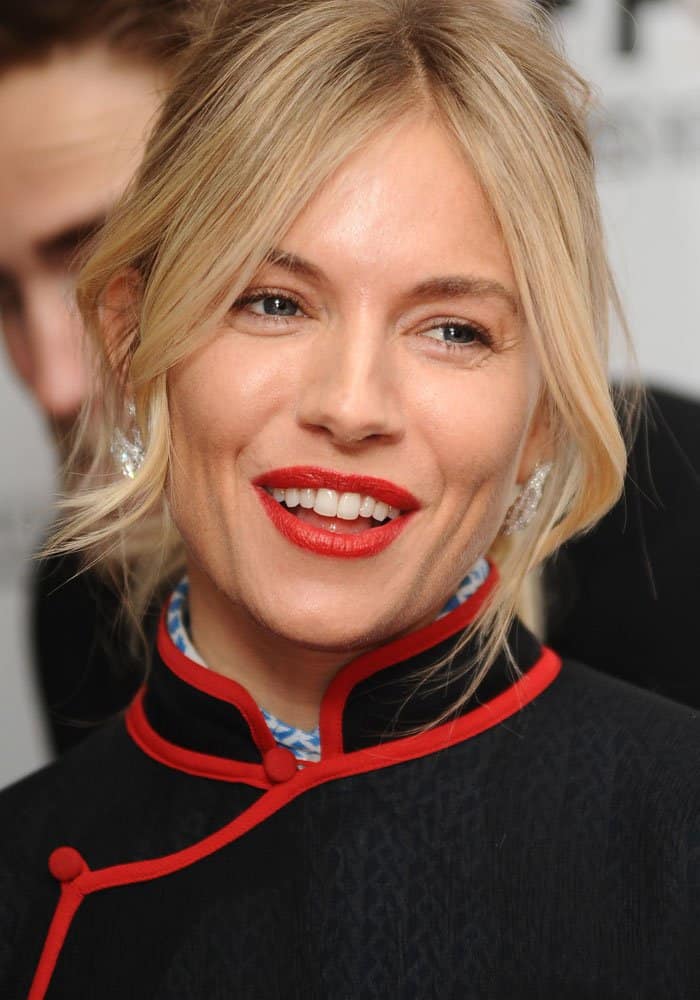 Sienna Miller at the 54th New York Film Festival for the premiere of "The Lost City of Z" in New York on October 15, 2016
Sienna wore an interesting Chinese-inspired outfit from Prada's Spring 2017 runway. While the collar of the top was distinctly Chinese, the feathered hems were definitely a new twist.
The actress styled her runway look with a pair of Prada platform sandals in red suede and a box clutch by Roger Vivier.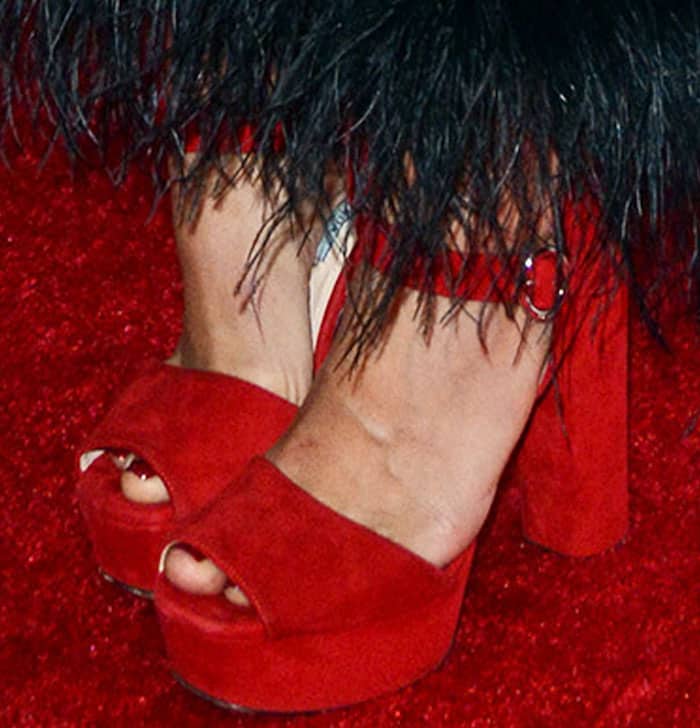 Sienna wears a pair of red Prada platform sandals with her Spring 2017 runway look
Sienna poses with her "The Lost City of Z" co-star Robert Pattinson
Sienna used one word to describe the situation with presidential candidate Donald Trump: horrifying. The actress then proceeded to express her support for Hilary Clinton.
We're not sure if Sienna will actually be voting since the laws of dual citizenship are a bit complicated. We do know that she holds a British passport, so it's not likely that she will. Either way, it doesn't dismiss her right to voice her opinion
Grab a similar Prada platform sandal in red suede at Barneys New York.
Prada Ankle-Strap Platform Sandals, $820 at Barneys New York
Credit: Ivan Nikolov / WENN