Olivia Munn is back in town after flying out to Rome, Italy, to shoot for her cameo appearance in the highly anticipated Zoolander 2.
We reckon this movie is right up her naturally comedic alley since the 34-year-old had her humble beginnings as the resident hot chick with a quick wit and a sharp tongue on Attack of the Show!, going on to earn her acting chops in more serious shows, such as The Newsroom.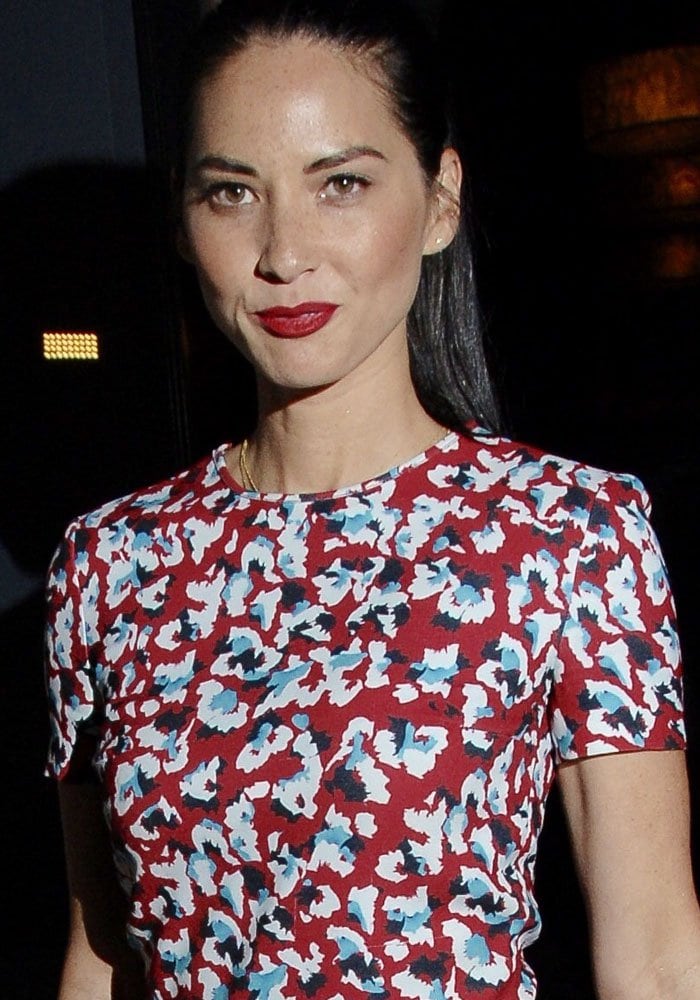 Olivia Munn wore her long tresses in a loose ponytail
The brunette beauty will be back on the big screen as Psylocke in the upcoming film X-Men: Apocalypse, which is set to be shown in 2016.
Olivia Munn toted a red clutch handbag
Olivia flaunted her leggy statuesque in a Mary Katrantzou romper paired with the ever-popular Stuart Weitzman "Nudist" sandals in nude.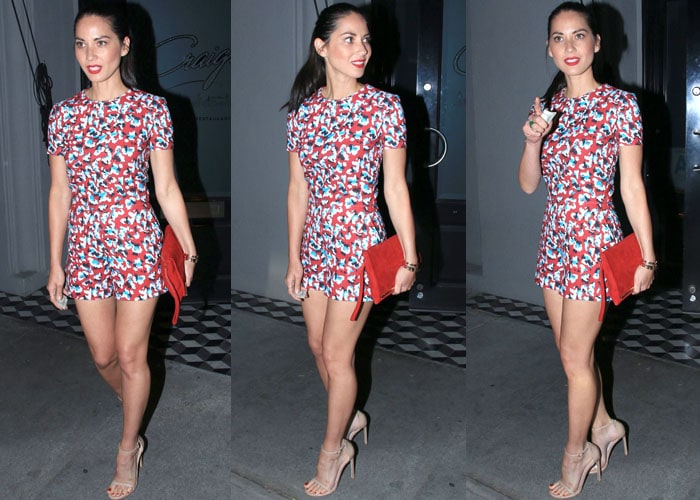 Olivia Munn's toned legs in a colorful Mary Katrantzou floral print short-sleeve romper
She accessorized with a red clutch and finished her look with a slicked-back ponytail and bold red lips.
Olivia Munn's slicked-back ponytail
Before getting into her car and driving off, the actress cheerfully signed a few autographs for her fans and chatted up the paparazzi.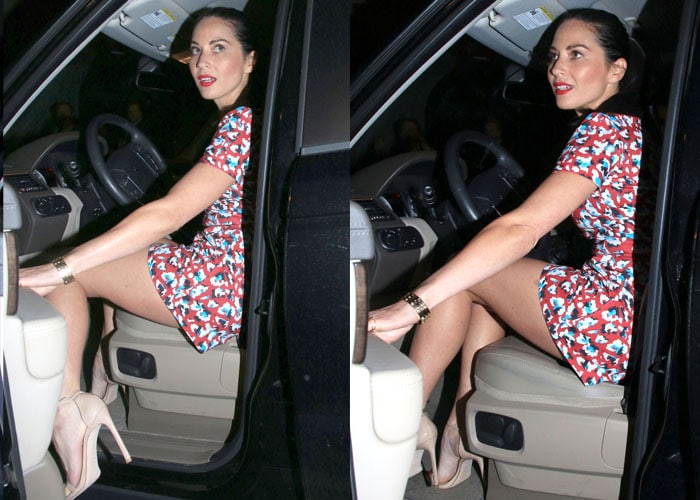 Olivia Munn got into her car and drove off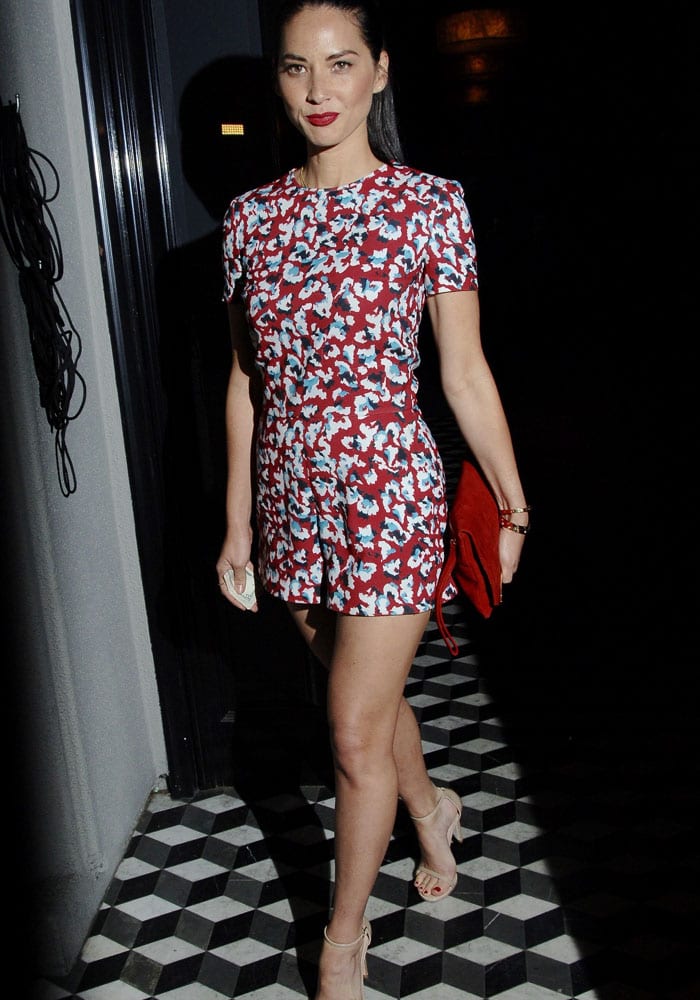 Olivia Munn flaunted her legs leaving Craig's Restaurant in West Hollywood, Los Angeles, on April 27, 2015
Olivia Munn wore a flirty floral playsuit by Mary Katrantzou
If we were to name a few celebrity-favorite footwear for this year, the Stuart Weitzman Nudist sandals would definitely be in our top three. We highly advise you to grab your own pair before they run out.
Stuart Weitzman Nudist Sandals, $400 at Amazon and Zappos
Credit: MONEY$HOT / Winston Burris / WENN