Curious to find out what kind of shoes you'll be getting from your favorite brands next spring?
Well, here's a sneak peek straight from the runways of Mercedes-Benz New York Fashion Week, which is still currently happening, by the way. If these pictures are any indication, it would be safe to assume that we'll be seeing a whole lot more of pointy ankle-strap pumps, plus, of course, perennial favorites like platform sandals (but with fresh lace-up details!) and the never-ending gladiator silhouette.
Take a look at the snapshots below, and tell us if these make you wish it's springtime already.
1. Derek Lam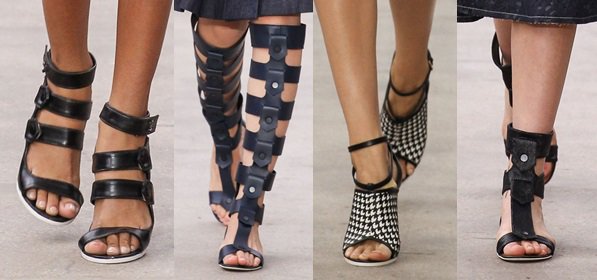 Derek Lam channeling the gladiator era for his Spring 2014 footwear line 
2. Diane von Furstenberg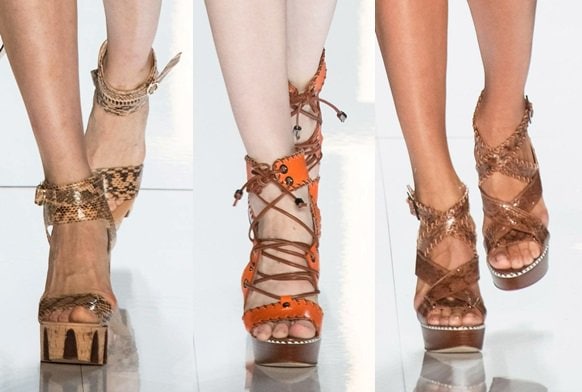 Diane von Furstenberg finishing her feminine silhouettes with gorgeous textured platform sandals sprinkled with whip stitch and lace-up details for Spring 2014
3. DKNY
Donna Karan infusing unique patterns (and colors!) into the sporty DKNY aesthetic for Spring 2014
4. Prabal Gurung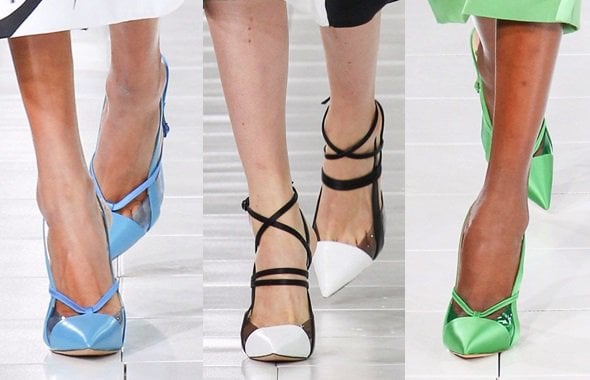 Prabal Gurung keeping it ladylike with paneled and strappy pointy pumps for Spring 2014
5. Victoria Beckham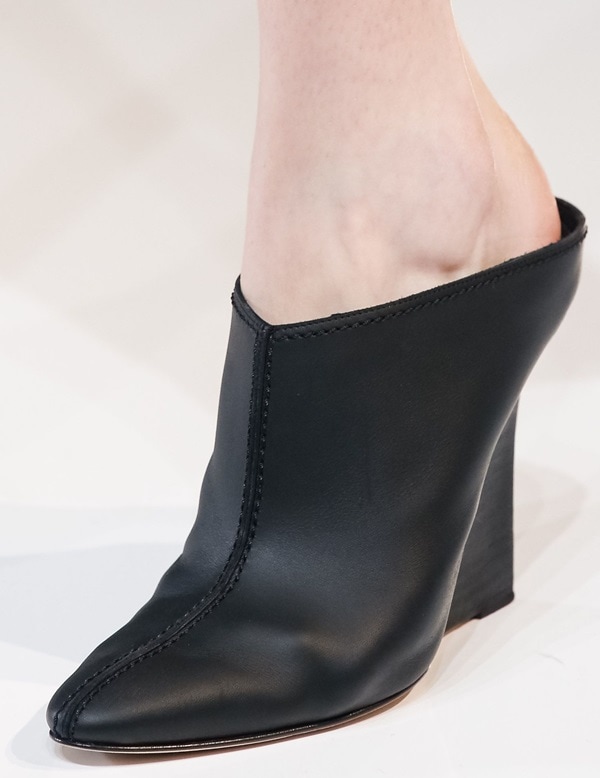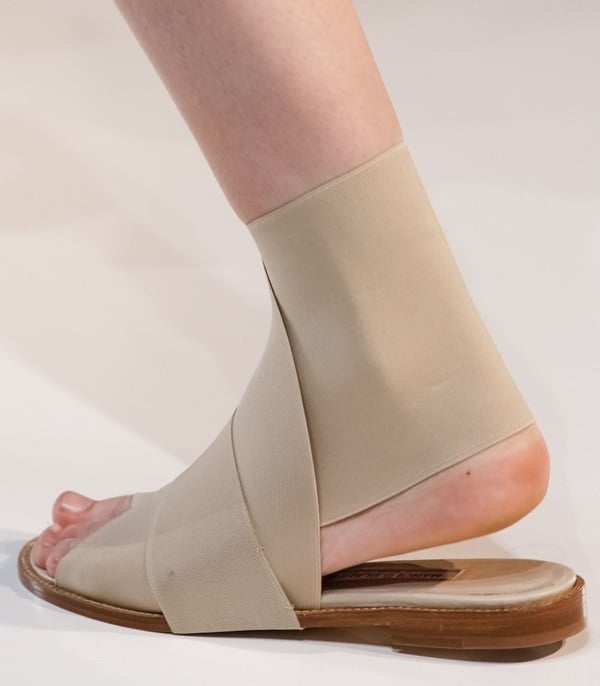 The always sleek and minimal Victoria Beckham sticking to her style aesthetic with pointy mules and clean fuss-free bandage sandals for Spring 2014 
6. Custo Barcelona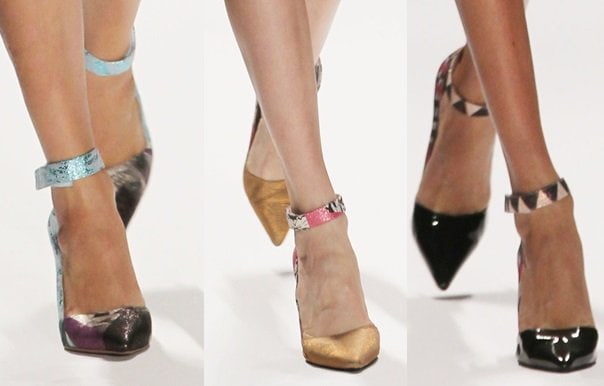 Custo Barcelona sticking to the basic pointy ankle-strap pumps for Spring 2014 but infusing them with color and texture 
7. Tracy Reese
Tracy Reese going for an all-out summer look with her lace-up-to-the-knee sandals and platform wedges for Spring 2014
Credit: Derrick Salters / WENN