As if Katy Perry didn't command enough attention already, she went ahead and wore arguably the cutest airport outfit we have ever seen. Ever!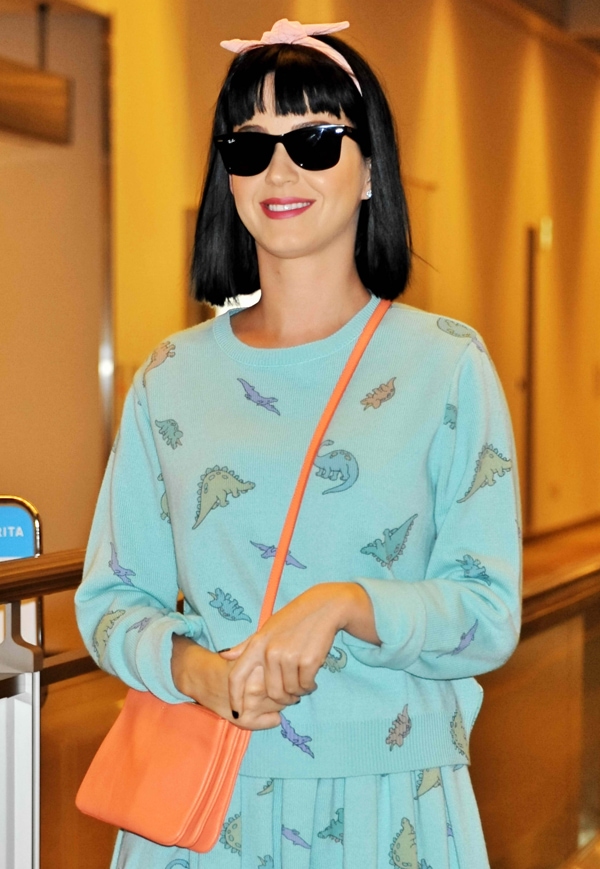 Katy Perry arrives at Narita International Airport in Japan on March 1, 2013
The 29-year old pop singer wore a matching Land Before Time-inspired sweater and skater skirt for her trip to Japan a few days ago. The dinosaur print appealed to our child-like aesthetic and made us want to re-watch the famous 80s cartoon show.
Katy stretched the cutesy boundaries further by accessorizing with a pink headband, a pair of blush-toned Mary Jane platforms and an orange crossbody bag. You can buy similar shoes at ShoeDazzle for just $10.
This outfit oozes of spring vibes, don't you agree? We have found some more dinosaur-themed sweaters that we hope you'll like:
1. Au Jour Le Jour Dino Sweatshirt, $225.00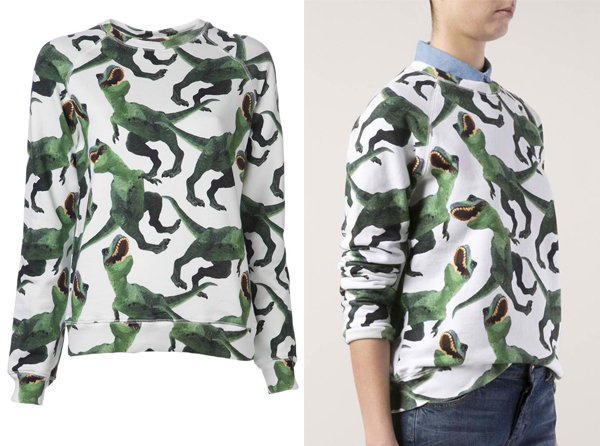 2. Forever 21 Quirky Dinosaur Sweatshirt, $19.80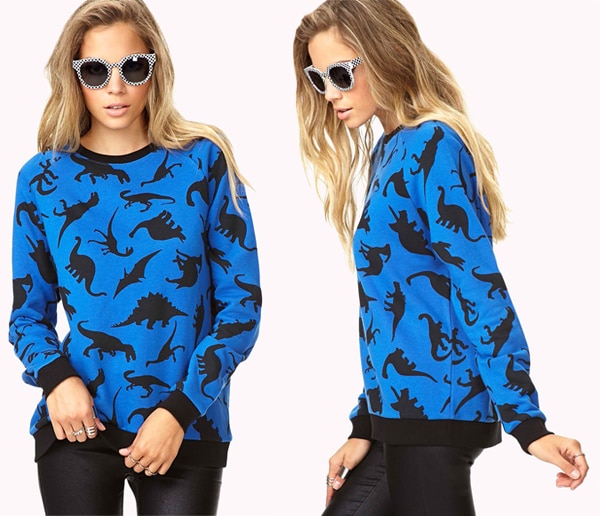 3. Forever 21 Dino Parade Sweatshirt, $22.80
You ladies can also try the "Roar" singer's matching top and skirt look. The monochrome look, albeit in an interesting silhouette or print, makes for a great spring starter outfit. Here are some outfits to check out:
1. MSGM
MSGM Floral Top, $320.00
MSGM Flared Skirt, $510.00
2. Christopher Kane
Christopher Kane Contrast Striped Sweatshirt, $404.00
Christopher Kane Pleated Midi Skirt, $700.00
Cute coordinates! So follow Katy Perry's lead and choose matching tops and skirts for your next ensembles.
Credit: Kento Nara/Future Image/WENN