Fashion designer Stacey Bendet, whose red carpet appearances are almost always legendary, already has the famous "Stacey Pants" to her credit. This time, she lends her quirky sense of style and likeness to stunning pumps from Alice + Olivia.
The "Stacey Face" pumps are suede-and-satin shoes that feature Bendet's face on the front. Suede oversized sunglasses and tonal rhinestones form the face, which we think elevates the shoe from cartoonish to glam.
Alice + Olivia Stacey Face Pumps, $360
Angular-cut vamps and pointed toes add major class to this black-and-scarlet design.
If you're unsure of the high-heeled version, these shoes also have a version in flats. These flats are essentially the same as the pumps, but without the 4-inch-high heels. The face retains the same unsmiling yet posh expression. Très chic.
Alice + Olivia Stacey Face Flats, $295
Stacey Bendet is a founder and designer of the Alice + Olivia's women's and kids' collections. She also designs a shoe collection for Payless ShoeSource. The University of Pennsylvania graduate has been on Vanity Fair's best-dressed list for two years in a row.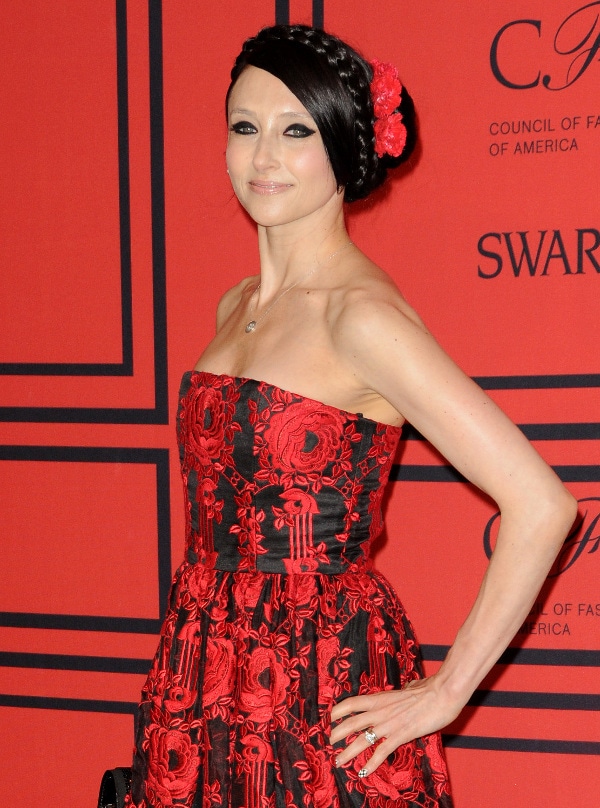 Alice + Olivia founder and designer Stacey Bendet at the 2013 CFDA Awards in New York on June 3, 2013
Credit: Ivan Nikolov / WENN