You may think you have never heard of Tamara Mellon, but you will recognize her work. Co-founder of Jimmy Choo and the designer of those legging boots — ring any bells?
Tamara launched her own label last month and just released a short film starring Victoria's Secret model Karlie Kloss. 'High Heels and Sharp Knives' is a seemingly dark story with an unexpected twist. It's got knives, blood, lovers, and some super hot shoes. The film features those long, long boots and a pair of red caged pumps along with an array of Tamara Mellon's clothing designs.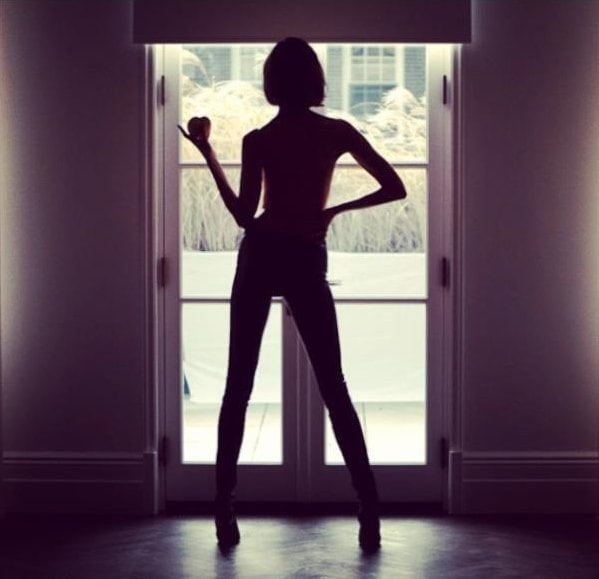 A shot of Karlie Kloss in Tamara Mellon's legging boots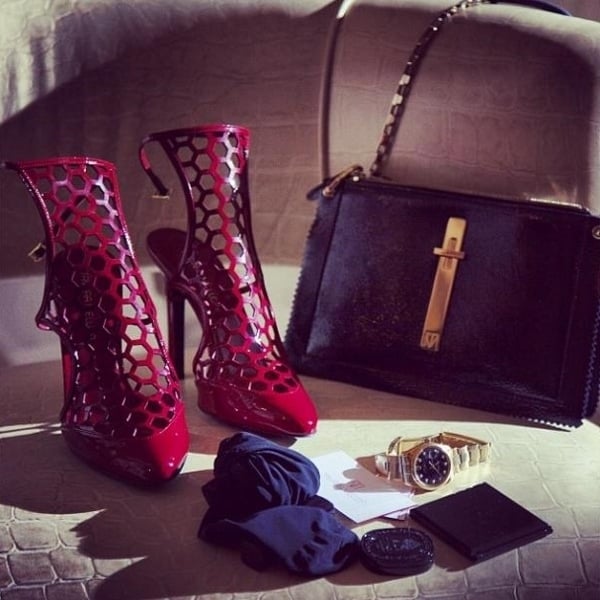 Accessories from Tamara Mellon's short film 'High Heels and Sharp Knives'
You can buy Tamara's first glamorous collection at Net-a-Porter. Take a look at some of her chic shoes:
Tamara Mellon's shoe designs
Let's start with the "Sweet Revenge" legging boots. This heeled leather creation may have revolutionized the way clothing and shoes work together. Some love it. Some hate it. But you can't deny that you're intrigued by this new concept.
Tamara Mellon "Sweet Revenge" Leather Legging Boots, $1,995 at Net-A-Porter
Tamara has chosen a leopard-print theme for a number of pieces in her collection. Calf hair and black elaphe sandals make a comfortable yet stylish pair of shoes that will go with absolutely anything.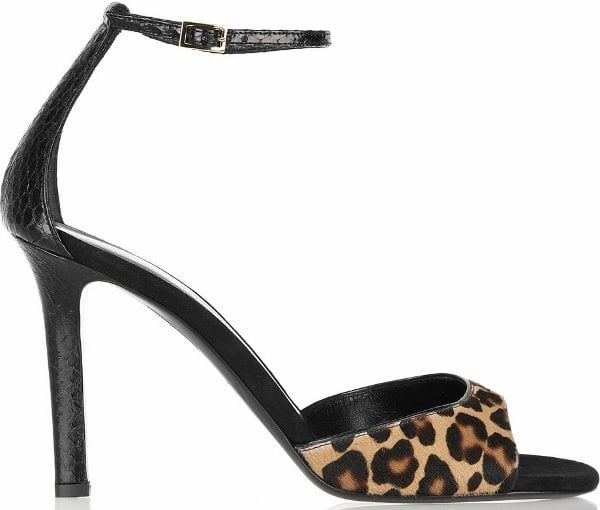 Tamara Mellon Leopard "Wild Night" Sandals, $750 at Net-A-Porter
The "Heaven" pumps come in two different designs. Choose leopard-print calf hair for an on-trend look or the red patent pair for a glossy addition to your wardrobe.
Tamara Mellon Leopard "Heaven" Pumps, $650 at Net-A-Porter
Tamara Mellon Red "Heaven" Pumps, $650 at Net-A-Porter
The film and her designs prove that Tamara Mellon isn't afraid to push boundaries. We can't wait to see what she comes up with next.
Credit: Tamara Mellon's Instagram