Talk about sweet revenge — or, in this case, a really expensive one. Tamara Mellon, who co-founded Jimmy Choo before she sold her shares (back in 2012) and decided to strike out on her own, has released a pair of boots that is completely one of a kind — and first of its kind.
With a name like "Sweet Revenge," who won't take notice?
But what's more interesting is that the creation is actually a pair of (leather) boots and leggings rolled into one. Certainly, the people over at Jimmy Choo won't be able to top this one.
Check out the "Sweet Revenge" legging boots that you can purchase at Net-A-Porter, and tell us what you think:
Tamara Mellon Sweet Revenge Legging Boots, $1,995 at Net-A-Porter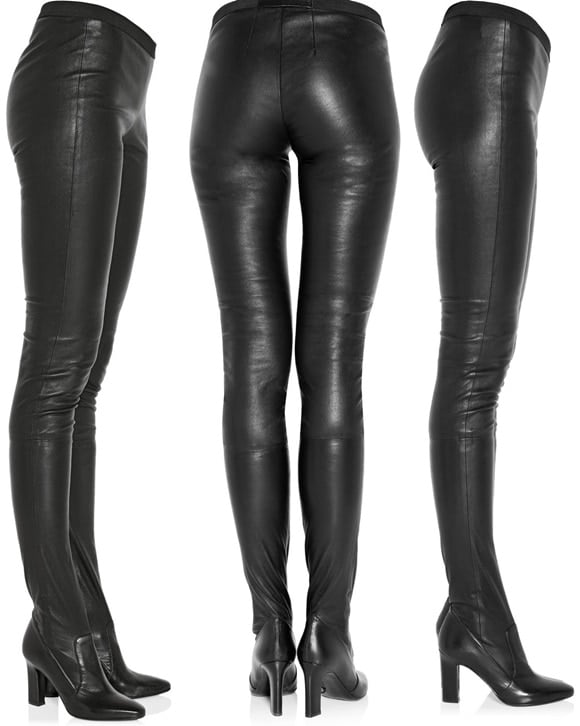 Tamara describes the "Sweet Revenge" as "a thigh boot that pulls right up into a legging. You can wear a sweater over it or a big man's shirt and there's no gap." If you think about it, the concept is sound. Who wouldn't want something so seamless it would make your legs look longer and leaner?
But is it practical? Maybe not, especially since a pair will cost you almost $2,000. There is also the question of maintenance — you will have to have them professionally cleaned each time you wear them, and that sounds darn pricey!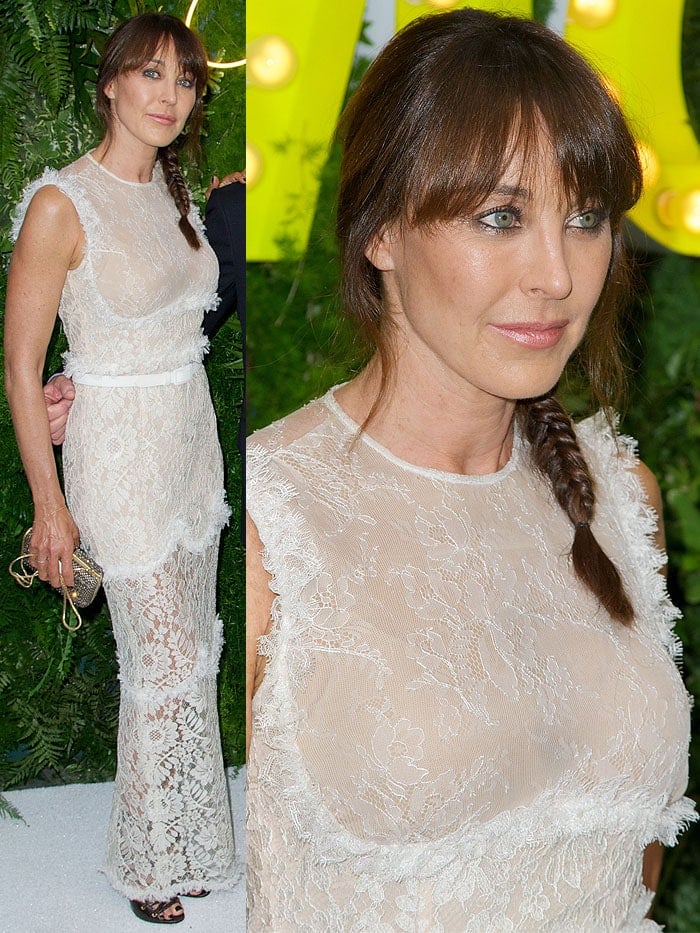 Shoe designer and former Jimmy Choo chief creative officer Tamara Mellon at the 2013 'Party in the Garden' held at The Museum of Modern Art in New York City on May 21, 2013.
Well? Any thoughts? Would you wear them? We say why not?! But perhaps the more appropriate question should be this: will you actually buy a pair?
Of course, if you're the type who can afford to blow off $1,995 on a pair of boot-legging hybrids, then maybe the cost of maintaining it won't bother you so much.
But if you ask us, we'd rather just save all the money and achieve the same look with a pair of faux leather skinnies and a decent pair of knee-high leather boots. Check out the following alternatives, and tell us if you approve:
BLANKNYC Skinny Pants, $88
Loeffler Randall Viola Pull-On Boots, $595
Credit: Alberto Reyes / WENN