In July 2016, celebrity mom Blake Lively attended a launch party for Target's Cat & Jack line, focusing on affordable clothing for children and babies. In its first year, Cat & Jack generated $2 billion in sales.
Can I return old Cat and Jack clothes at Target?
The Cat & Jack clothing line offers a wide variety of popular items, encompassing shirts, pants, dresses, and outerwear.
Cat & Jack clothing is made in various countries, including China, Indonesia, and Vietnam, from high-quality materials designed to last. The products are available in a variety of sizes so that you can find the perfect fit for your child.
Blake Lively wears her blonde hair down at the Target "Cat & Jack" Brand Launch held on July 21, 2016, at Brooklyn Bridge Park in New York City (Credit: Ivan Nikolov / WENN)
Target's Cat & Jack return policy allows you to return any Cat & Jack item for up to one year after purchase. You can return items in-store or by mail.
Proof of purchase is not required for returns at Target, but customers must present a form of identification. However, there is a limit of $100 worth of returns per customer within 365 days.
Paper receipts for items purchased using a Target Circle membership or RedCard are unnecessary, as they are automatically logged into the system.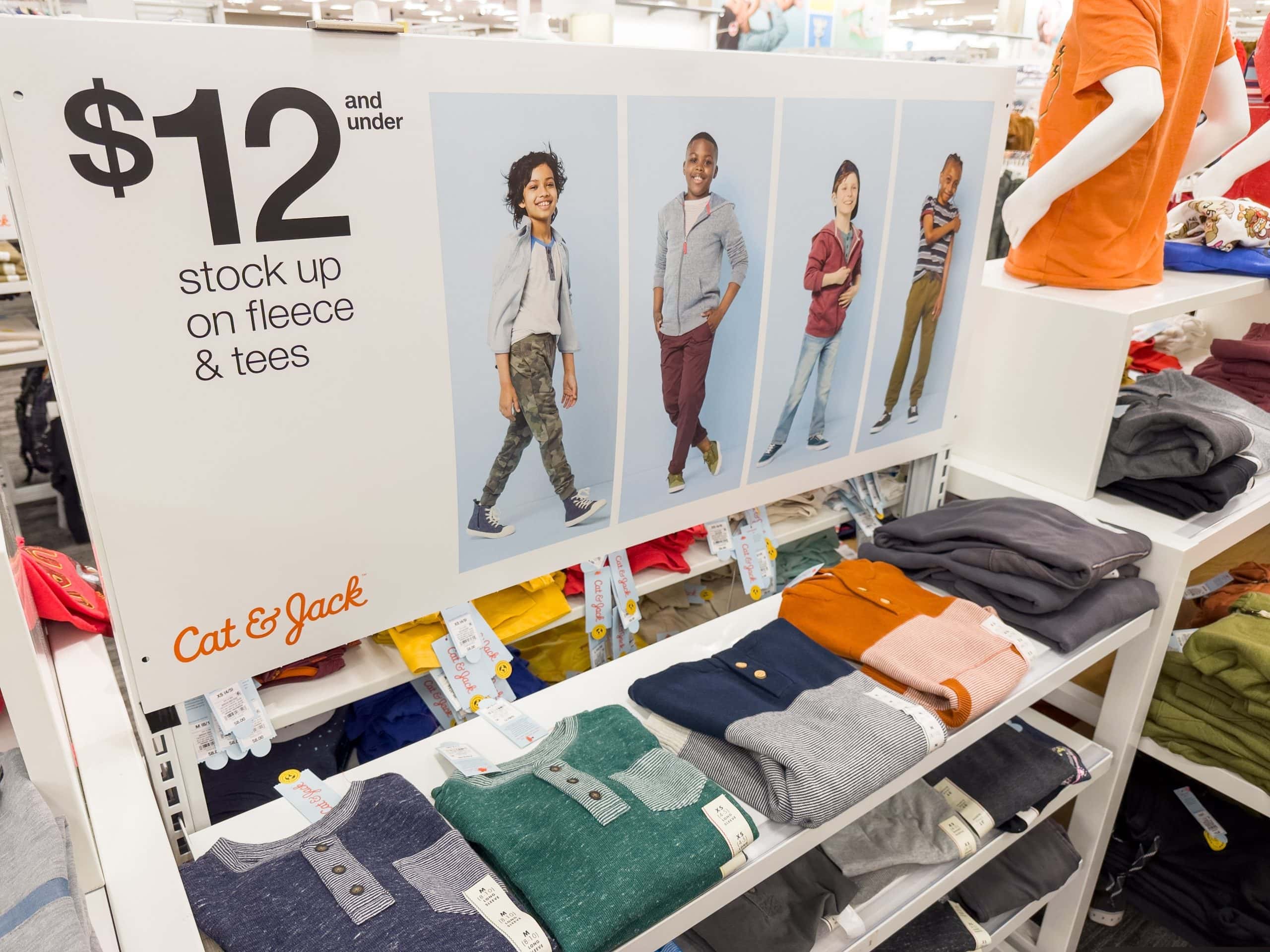 Target's Cat & Jack return policy is one year because Target is confident in the quality of its products and wants to make sure that its customers are satisfied (Credit: ZikG / Shutterstock)
Several factors drive the implementation of this one-year return policy:
Customer satisfaction: Target prioritizes customer satisfaction and aims to create a positive shopping experience. The generous return window demonstrates their commitment to making customers happy with their purchases. This policy gives customers confidence in their shopping, knowing they have ample time to return or exchange items if necessary.
Confidence in product quality: Target's store brands are designed and produced under their supervision. By providing a longer return period, Target expresses confidence in the quality and durability of its products. This policy helps alleviate any concerns customers may have about the longevity or performance of the items they buy.
Building customer loyalty: The one-year return policy helps cultivate customer loyalty. By offering flexibility in returns, Target encourages customers to return to their stores for future purchases. This approach enhances the overall customer experience and strengthens the bond between the customer and the brand.
Competitive advantage: Return policies can be a differentiating factor for retailers. Target stands out from competitors by extending the return period for its store brands. This policy is a competitive advantage, appealing to shoppers who value the extended return timeframe.
It's important to note that return policies may vary based on product category or item type.
While store brands like Cat & Jack have a one-year return period, other items at Target may have different return windows based on factors such as the product's nature, condition, or category.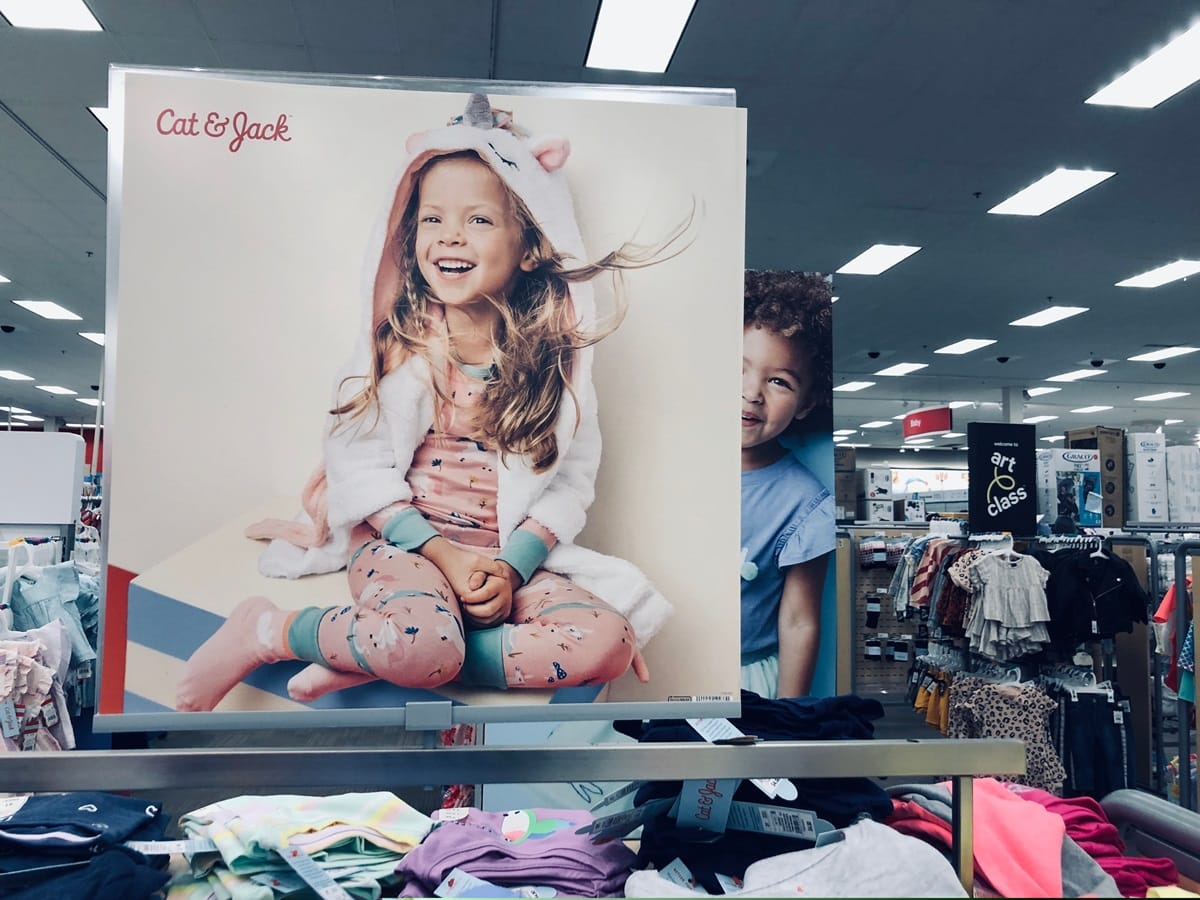 Target's one-year return policy gives customers peace of mind knowing that they can return any Cat & Jack item they are not happy with, even if it has been used or damaged (Credit: Melissamn / Shutterstock)
Blake, who was expecting baby No. 2 with husband Ryan Reynolds — attended the event at New York City's Brooklyn Bridge Park.
The Shallows actress looked pretty in a floral dress from Lindsey Thornburg's Spring 2014 collection.
Blake Lively wears a floral-print Lindsey Thornburg dress to Target's Cat & Jack brand launch party (Credit: Ivan Nikolov / WENN)
She showcased her growing baby bump in the plunging dress, which featured a tie front detail across the bust. It also had a side slit, which allowed the actress to parade her legs.
Blake teamed her maternity dress with a matching floral crochet purse by Chanel.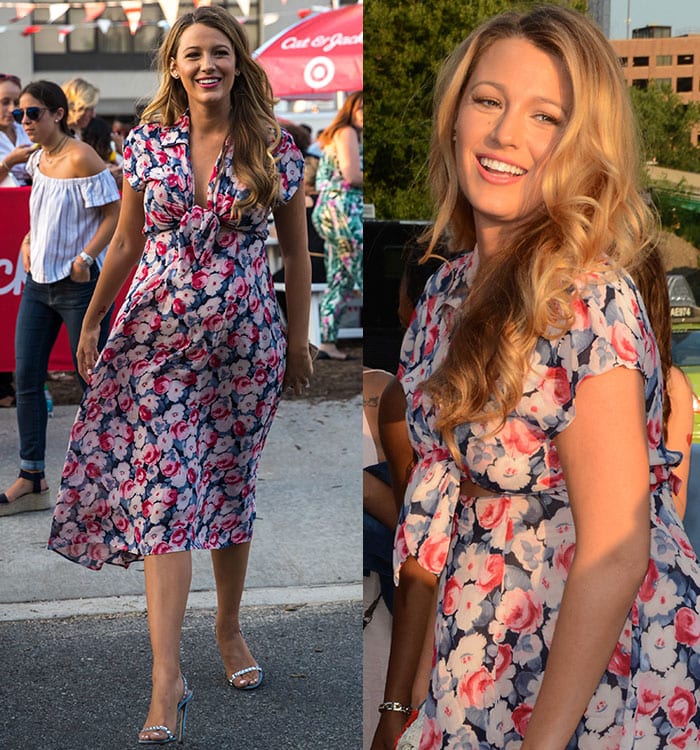 Blake Lively shows off her baby bump in a floral-print dress from Lindsey Thornburg (Credit: Ivan Nikolov / WENN)
She upped the glamour with crystal-embellished sandals and a few pieces of jewelry from Anita Ko and Lorraine Schwartz.
Blake wore her blonde tresses in gorgeous waves and complemented the feminine dress with a swipe of pink lipstick.
Blake Lively wears a floral Lindsey Thornburg dress for summer (Credit: Ivan Nikolov / WENN)
Blake picked a pair of pastel blue Gucci "Mallory" sandals for her feet.
Blake Lively's feet in Swarovski crystal-embellished Gucci sandals (Credit: Ivan Nikolov / WENN)
These suede sandals feature square-cut Swarovski crystals across the delicate toe, slingback straps, and 4.5-inch heels.
Blake Lively's feet in pastel blue "Mallory" sandals (Credit: Ivan Nikolov / WENN)
Unfortunately, these sandals are no longer available for purchase.
Gucci 'Mallory' Crystal Embellished Suede Sandals in Blue