Who doesn't love Target?
We're sure you've seen plenty of memes and posts joking about how easy it is to walk into Target for one thing and end up with a cart full of completely unnecessary purchases.
In addition to providing skincare products, groceries, clothing and household items, the Minneapolis-based retailer is famous for one other thing: dupes.
Target is well-known for offering in-house fashion brands and labels that knock off several designs from popular luxury brands.
Take, for example, Yeezy. Target's latest collection offers a knock-off of Kanye West's slide sandals at a fraction of the price.

Target's Mad Love "Star" slide sandals are a cheaper alternative to Yeezy's "Pure" slide sandals
Target's in-house shoe line, Mad Love, is offering a $15 "Star" slide sandal design, which is almost identical to Yeezy's "Pure" slide sandals, which retail for $261 at Farfetch.
There are subtle differences, such as sole design, heel design and color, but for the most part, these cheap sandals are a very close replica of the popular Yeezy slides.
Let's take a closer look at the subtle similarities and differences between these two pairs of shoes.
The Target Dupes Are Made From the Same Material as the Yeezy Slides
Often, dupes are made of a cheaper material than original designs.
However, that isn't the case with this Target knock-off. Both shoe designs are made of the same EVA foam material.
The Mad Love "Star" slide sandal is crafted from the same EVA foam material as Yeezy's version
They Come In a Variety of Eye-Popping Colors
The Yeezy version of these slides is only available in a few neutral colorways.
However, Target decided to manufacture its version in several pastel shades.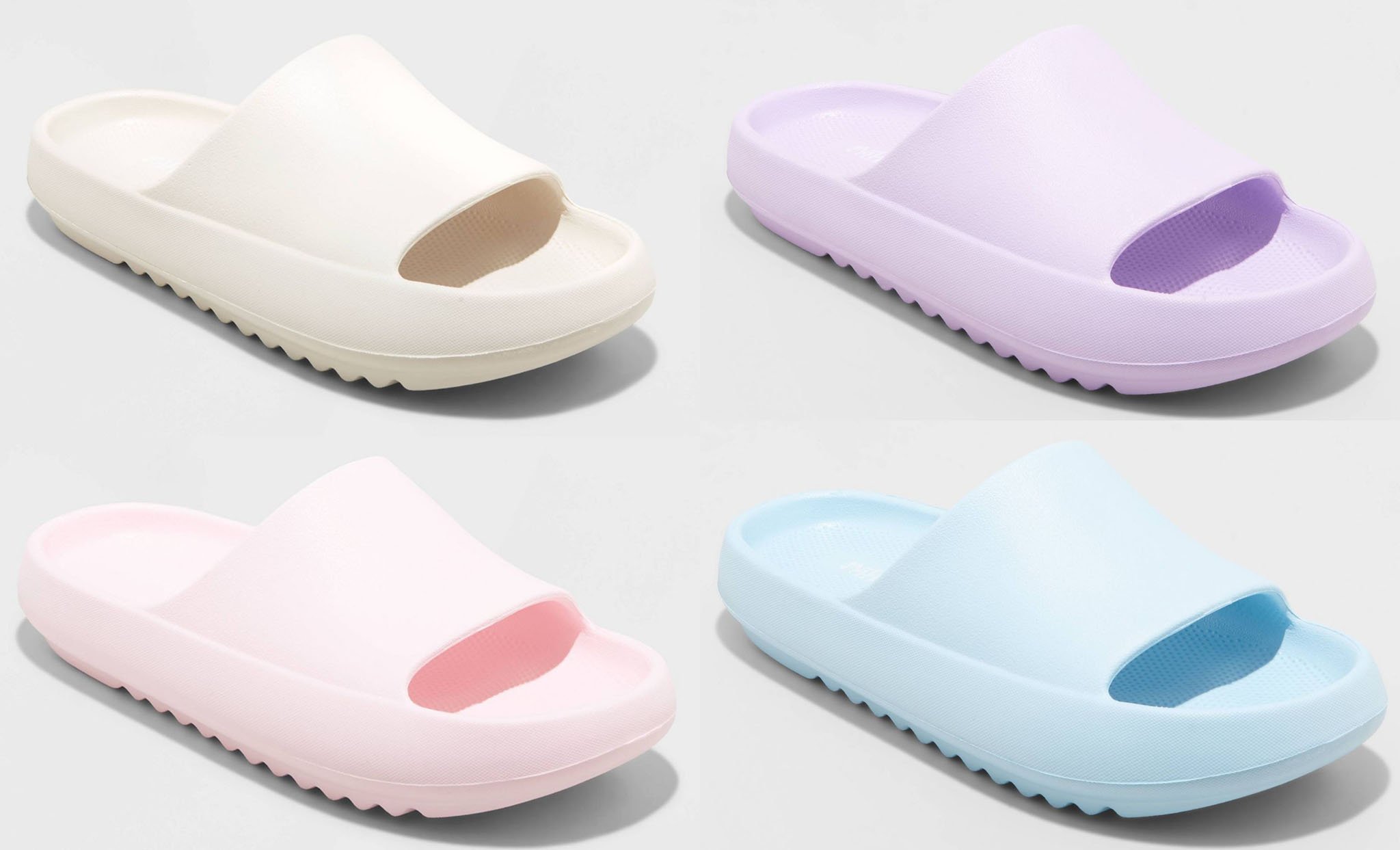 Target's Mad Love "Star" slides are available in a variety of pastel colors
Target does have a neutral version as well, but the pastel options are heavily promoted on the retailer's website.
Where to wear foam slides?
Given that foam slides aren't exactly the most formal shoe style, we'd avoid wearing these shoes — whether the Target or Yeezy version — to an office or a wedding.
However, these slides are perfect for a casual lunch date or a beach day.
If your budget can't swing the Kanye version of these Yeezy slides, head over to Target to pick up a pair today.