Taylor Swift was one of many celebrities to grace Gigi Hadid's star-studded 21st birthday party.
The 26-year-old nearly stole the spotlight from the birthday girl when she arrived.
Taylor's Haney pre-fall 2016 "Blanca" sparkly one-shoulder high-low dress paired with her newly dyed platinum-blond bob very much screamed, "I'm a big pop star, look at me!"
It's a good thing Gigi wore the better shoes, so she remained the belle of the ball that evening. Taylor's Vetements leather platform boots were too clunky compared to her slinky dress.
The "Out of the Woods" singer wore the very same boots with a similar slinky dress for her Vogue magazine May 2016 cover, where we suspect she drew inspiration from for her party outfit.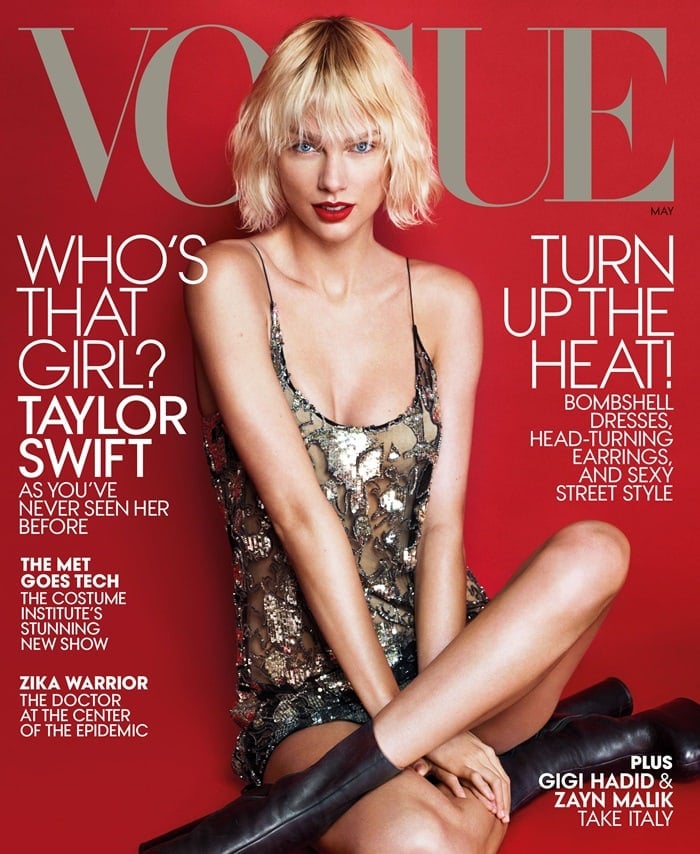 Taylor Swift on the cover of the May 2016 issue of US Vogue magazine (Credit: Vogue)
We also previously spotted Taylor in the Vetements boots when she went shopping at the Isabel Marant boutique in Los Angeles back in February.
It seems like Tay currently has an obsession with chunky boots. Remember her 2016 iHeartRadio Music Awards Catwoman look?
Vetements is super hot among the young Hollywood set right now. Also, check out Selena Gomez in unstable-looking Vetements boots and a topless Kendall Jenner scarfing down McDonald's in Vetements thigh boots.
Vetements Leather Platform Boots, $1,655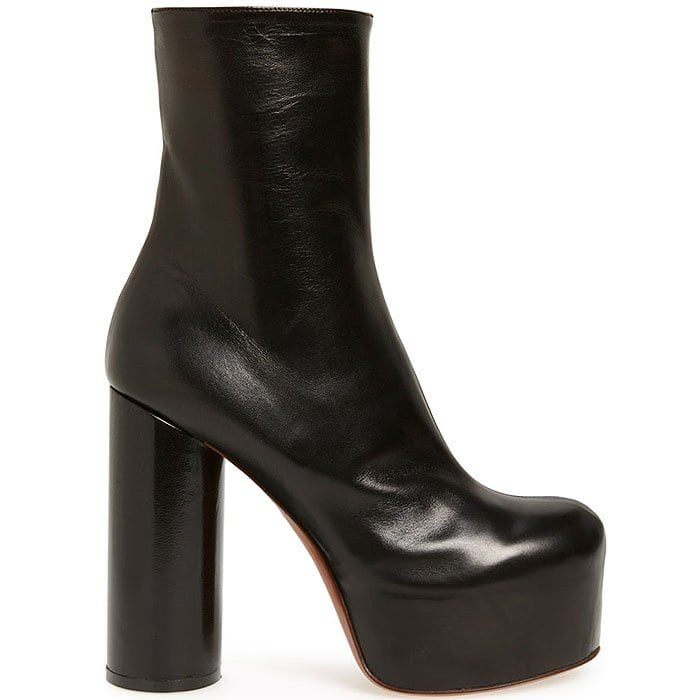 A round column heel and lofty platform elevate a classic ankle boot to showstopping new heights, while the smooth leather composition and a center seam highlight the svelte profile