These Toy Story heels that caught our attention today were hands down the cutest things at the Toy Story 4 Hollywood premiere!
And that's no mean feat considering Keanu Reeves and Tom Hanks, the two actors that absolutely nobody hates, were both present at the premiere last night.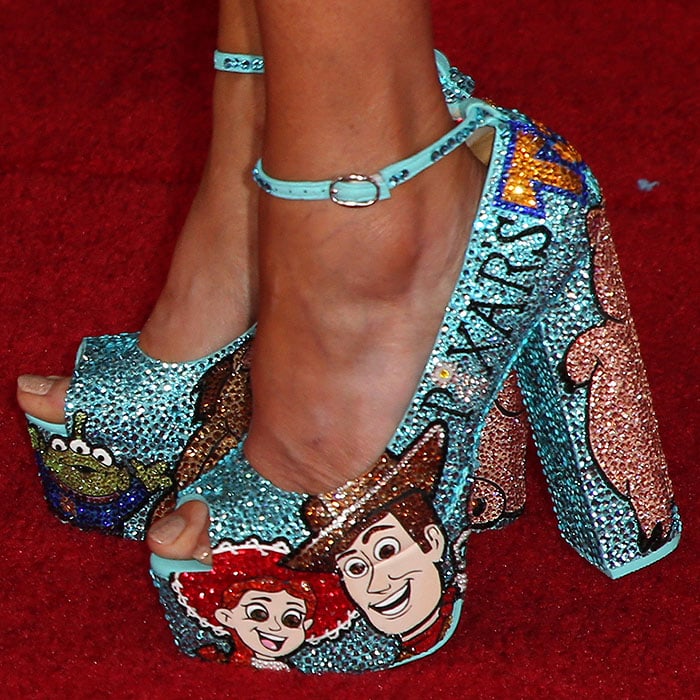 Closeup of the Toy Story platforms custom-made for Julie Blichfeldt to wear on the Toy Story 4 premiere red carpet
The rhinestone-studded platform sandals bearing the images of Woody, Jessie, and other Toy Story characters were custom-made for voice actor John Ratzenberger's wife, Julie Blichfeldt.
In the spotlight on the chunky heels is Hamm, which is the piggy bank toy character that Ratzenberger voices.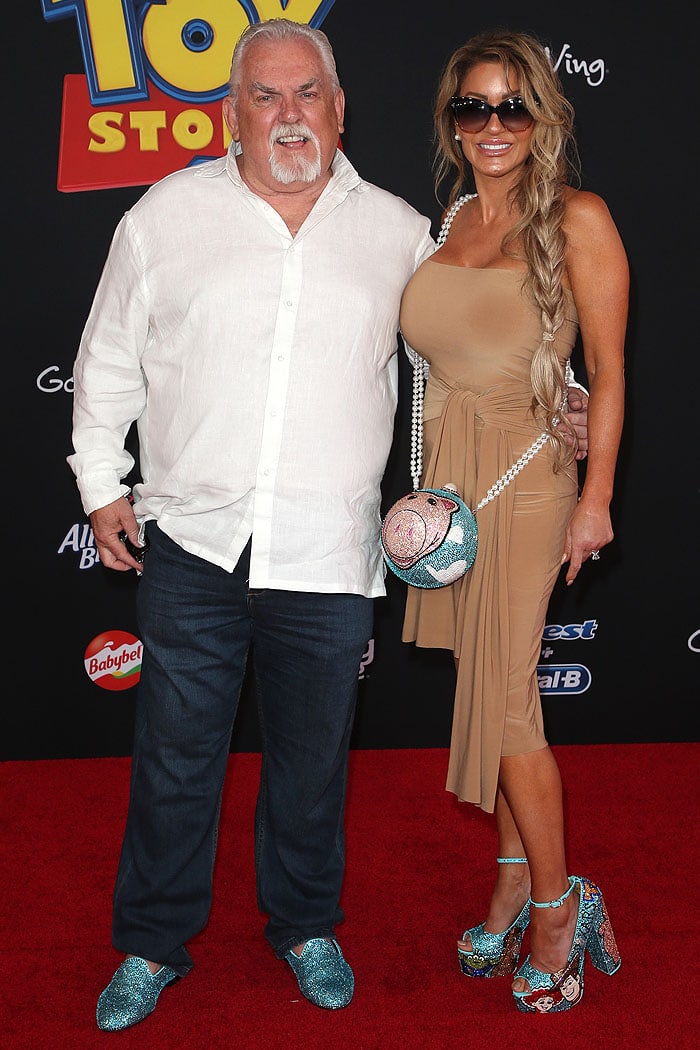 Voice actor John Ratzenberger and wife Julie Blichfeldt in matching rhinestone-studded turquoise shoes at the Toy Story 4 premiere at the El Capitan Theatre in Hollywood, California, on June 11, 2019
The missus further showed support for her husband in the spherical, rhinestone-studded Hamm purse she slung across her nude spandex dress.
Details of the rhinestone-studded circle purse bearing the image of Hamm, which is the piggy bank Toy Story character voiced by John Ratzenberger
FYI: John Ratzenberger is the only actor to voice a character in every Pixar film.
The animation studios even joked about this fact in the Cars drive-in movie theater post-credit scene, where they had Mack the truck—another Ratzenberger character—say, "wait a minute here. They're just using the same actor over and over. What kind of a cut-rate production is this?"
Our shoeholic side drew us to the Toy Story heels but we're still looking at you, Keanu Reeves and Tom Hanks!
Keanu Reeves, who lends his voice to the character Duke Caboom in Toy Story 4, at the movie's Hollywood premiere
Tom Hanks, the voice of beloved Woody, walking the Toy Story 4 premiere red carpet
There's no need to have anything custom-made to have your own Toy Story–themed shoes. Check out below the adorable pairs designed by quirky shoe label Irregular Choice. All the shoes have "Andy" painted on the soles but of course.
'Rootinest Tootinest Cowgirl' Buckled Ankle-Strap Peep-Toe Pumps, $245 at Amazon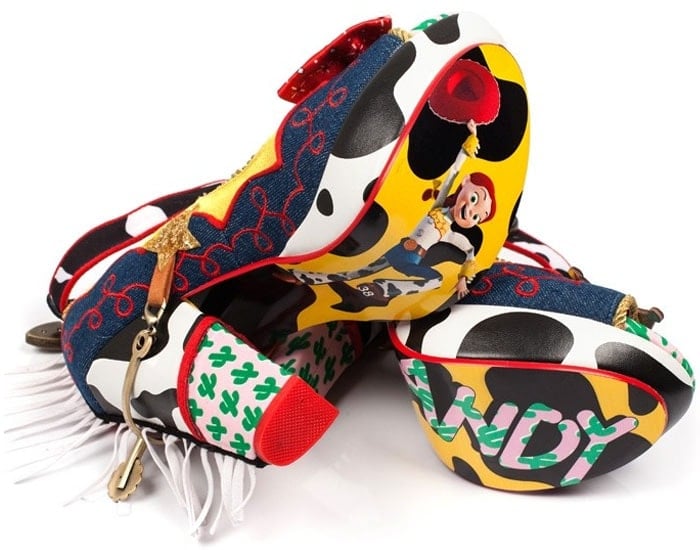 'You've Got a Friend in Me' Woody-and-Buzz-Heel Pumps, $269 at Amazon
Credit: FayesVision / WENN