If you hate commercials, you are not alone. In fact, there are many corners of the internet dedicated to how much people hate watching advertisements.
Sure, companies need to advertise, and streaming services need to make money by airing them, but if we're going to be subjected to commercials, they should at least be entertaining!
Uber Eats commercial star Zach Cherry starred as Klev in Spider-Man: Homecoming and as Klev in Shang-Chi And The Legend Of The Ten Rings (Credit: Uber Eats)
That's where Reddit's forum (also known as a subreddit) r/IHateCommercials comes in. Recently, the members of r/IHateCommercials have a new advertisement to hate on, but not for the reason you would think.
Their hate is centered around this Uber Eats commercial, which features 30 Rock actor Tracy Morgan, comedian Sarah Silverman, and… some guy who claims to be famous.
Well, this isn't entirely true, as the man says in the commercial, "And the zero dollar delivery fee is clutch, 'cause I'm famous! But not famous famous."
[Note: the commercial also featured an elderly woman, but she didn't claim to be famous, so the internet isn't pressed about her appearance in the advertisement.]
Like many viewers, the commenters at r/CommercialsIHate were legitimately confused, wondering, "Who the heck is this random guy?!"
Zach Cherry plays Dylan George in the American science fiction psychological thriller television series Severance (Credit: Apple TV+)
Reddit users quickly took to the page, as one created this post that bears the devastating remark: "Sorry, dude. You're not even kinda famous. You're 'I had to look you up' famous.'
"I would not even know where to begin to look him up. Honestly took watching this commercial to realize he was looping himself in with the D list actors," another responded.
As it turns out, this guy is sort of famous. But, again, not famous famous.
Zach Cherry attends the premiere of Apple TV+'s "Severance" at DGA Theater Complex on April 8, 2022, in Los Angeles, California (Credit: Fayes Vision / Startraksphoto)
His name is Zach Cherry, and he has appeared in a number of small roles in titles like Spider-Man: Homecoming, Shang-Chi and the Legend of the Ten Rings, Duncanville, and I Feel Bad.
Zach Cherry appears as a street vendor named Klev who asks Spider-Man to "do a flip" in the 2017 American superhero film Spider-Man: Homecoming (Credit: Sony Pictures Releasing)
However, Cherry does have a lead role in the Apple TV+ series Severance, where he fills the role of Dylan George.
Some Reddit users actually did recognize Zach Cherry in the commercial, as one lauded his performance in a comment, writing, "I'm sorry you haven't seen Severance. Please go watch it now."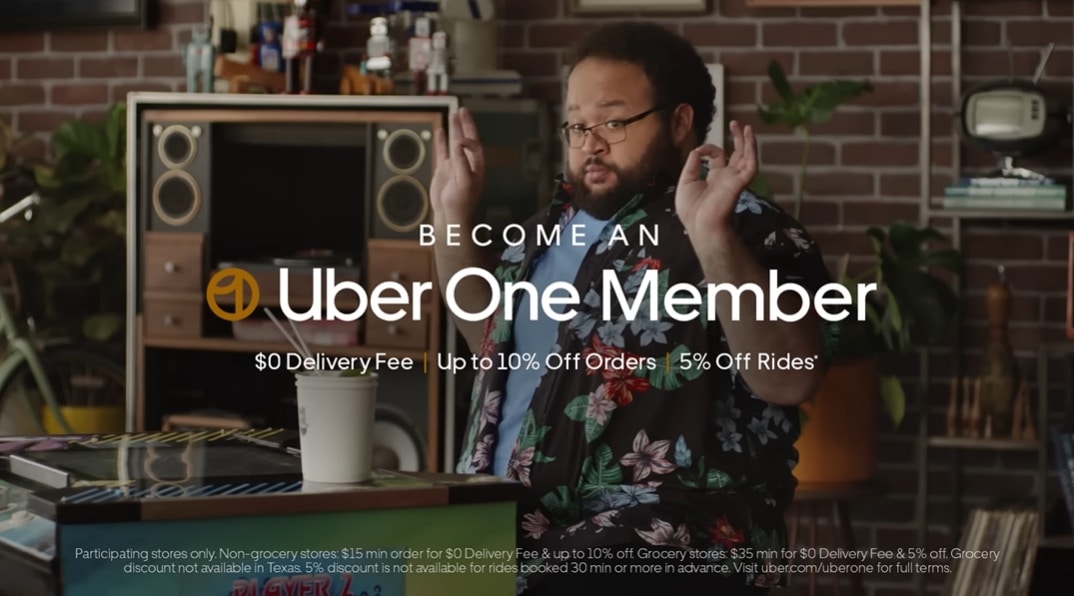 Everyone has seen Uber Eats commercial star Zach Cherry before, but no one knows who he is (Credit: Uber Eats)
"He's so good in Severance!!" another agreed before adding, "F*ck Uber Eats though."
The mystery of who that guy in the Uber Eats commercial was solved! However, it makes sense that many viewers wouldn't recognize him. After all, who actually subscribes to Apple TV+?