For many actors, commercials aren't the most enticing gig. Sure, there's nothing wrong with picking up a commercial slot here and there (the bills need to be paid, after all), but some actors believe that commercial gigs may hurt their "serious" acting careers in the future.
Honestly, those "serious" actors are missing out because commercial actors are making serious bank.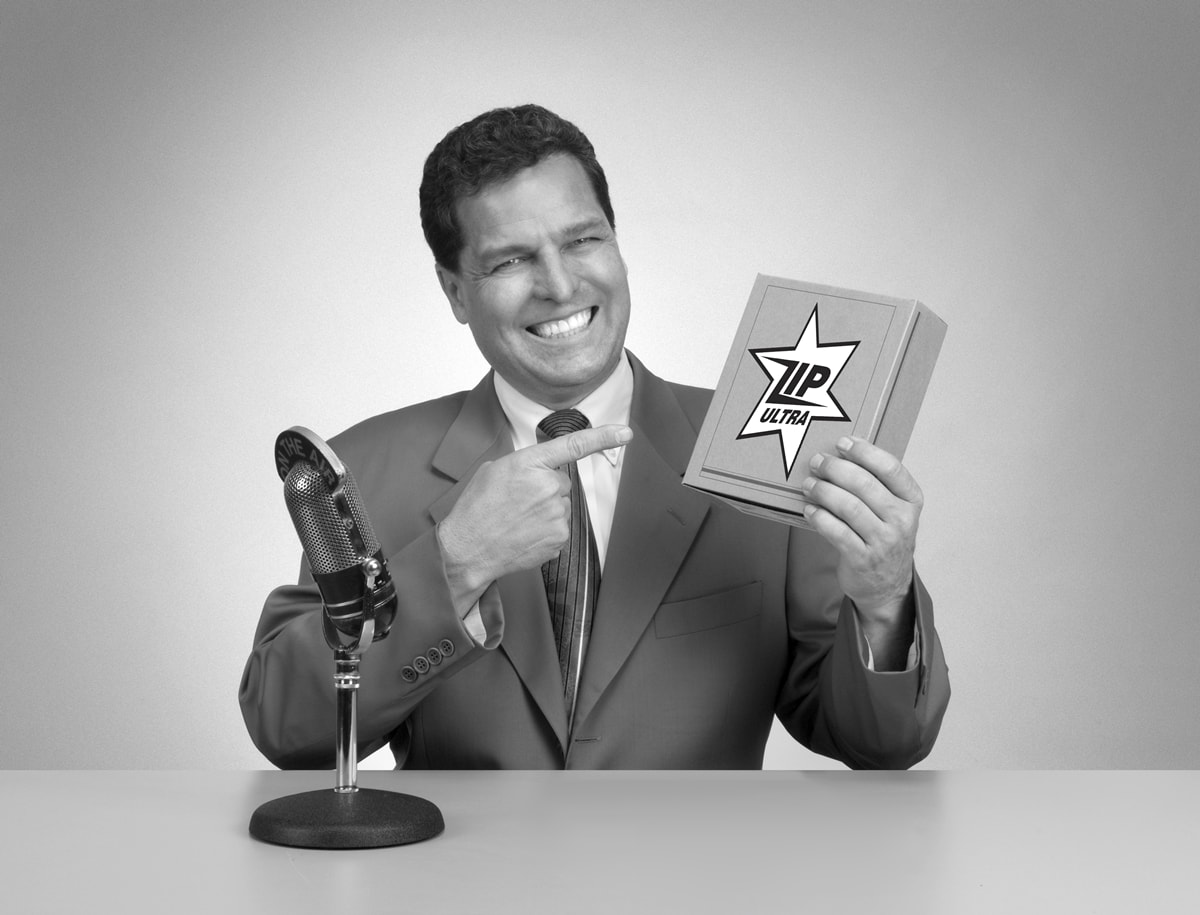 Commercial actors may not be getting honors from prestigious academy panels, but they still get fame and fortune (Credit: James Steidl / Shutterstock)
Many of the highest-paid commercial actors end up securing ad roles due to their prior acting gigs, like Allstate spokesman Dennis Haysbert or Dos Equis' Jonathan Goldsmith, AKA "The Most Interesting Man in the World."
Still, there are commercial actors who are just that – commercial actors – who have found fame and fortune shilling for insurance companies or cell service providers.
Here is our definitive list of the highest paid commercial actors and the ad campaigns for which they're known:
5. Milana Vayntrub as "Lily" – Net Worth: $3 Million
If you haven't seen Milana Vayntrub's portrayal of the adorably bubbly Lily the AT&T Girl, then you've probably heard about the insane amounts of hate and harassment she received for simply doing her job.
The 35-year-old Uzbek-born actress was an immediate hit when her AT&T commercials aired, but the praise was soon followed by extensive sexual harassment both online and in person.
Milana Vayntrub endured severe harassment just for doing her job and starring as Lily James in AT&T commercials (Credit: YouTube)
This took a toll on Vayntrub, as she eventually took a break from her on-screen counterpart between 2016 and 2020. However, she reprised her role as Lily for a few pandemic-themed commercials, which Vayntrub chose to do as she was allowed to produce and film these ads herself.
Milana Vayntrub's role as Lily the AT&T Girl helped her earn an impressive estimated net worth of $3 million, which has allowed her to pursue other projects such as Marvel Rising and Werewolves Within.
4. Isaiah Mustafa as "The Man Your Man Could Smell Like" – Net Worth: $5 Million
You've seen the Old Spice commercials – you know, "now you're here, now you're on a beach, now you're on a horse." These ridiculous commercials began running in 2010, featuring the oh-so-steamy 48-year-old actor Isaiah Mustafa as "The Man Your Man Could Smell Like."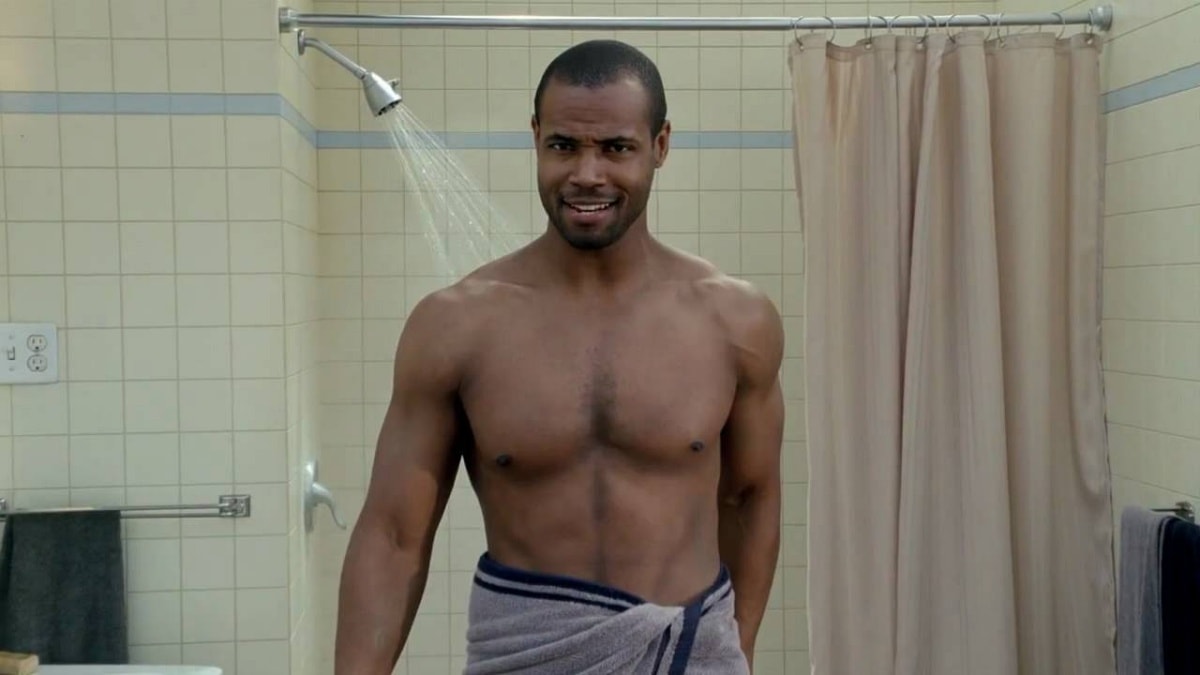 Isaiah Mustafa became widely known for his portrayal of "The Man Your Man Could Smell Like" in Old Spice commercials (Credit: YouTube)
A former football wide receiver that never quite made it to the NFL, Mustafa was the perfect choice for an ad campaign that appealed to women. Chiseled and suave, "The Man Your Man Could Smell Like" was the manliest of men.
Due to the success of the commercials, Old Spice recruited the likes of Terry Crews and Fabio to star alongside Mustafa.
Though Isaiah Mustafa has appeared in other television shows and films, none of his roles have been notable. This means that his commercial appearances alone are behind his estimated net worth of $5 million.
3. Dean Winters as "Mr. Mayhem" – Net Worth: $6 Million
Though 58-year-old Dean Winters has made a number of memorable – albeit small – appearances in television and film over the years, he is best known for his role as the rabble-rousing Mr. Mayhem in the Allstate Insurance commercials.
Dean Winters starring in Allstate Insurance commercials as "Mr. Mayhem" made him one of the highest-paid commercial actors of all time (Credit: YouTube)
Winters has served in this role since 2010. However, according to a 2015 interview with HuffPost, he wasn't too keen on being a commercial actor at first.
"When they offered me the commercial, I said no," Winters said during the HuffPost interview. "My smartass remark was that I became an actor so I wouldn't have to put on a suit and sell insurance. And then my agent slapped me around and said, 'Come on, get real.'"
Dean Winters definitely needs to thank his agent for that move because it has earned him an impressive $6 million net worth as of this year. The actor has become so memorable as Mr. Mayhem that he claims even his own mother refers to him as "Mayhem!"
If you can't get enough of Winters in the commercials, you can spot him in other titles like 30 Rock, Oz, and Brooklyn Nine-Nine.
2. Stephanie Courtney as "Flo" – Net Worth: $6 Million
Stephanie Courtney first secured the iconic role as Progressive Insurance's fictional spokeswoman Flo in 2008. Since then, the 52-year-old actress has become synonymous with her instantly recognizable on-screen counterpart, who is apparently based on Courtney's own mother.
Since 2008, Stephanie Courtney has appeared as Flo in more than 100 Progressive Insurance commercials (Credit: YouTube)
"What they were looking for was basically a friendly neighborhood waitress," the actress told Lohud in 2016. "She is super friendly and nice, almost to the point of madness. I was like, 'I can do that.' I went straight to my mom and I credit her with Flo's personality. I said, 'Yes, I can become Jane Courtney!'"
Though Flo is more like Stephanie Courtney's mother than Stephanie Courtney herself, those who saw the commercials immediately took to the character. This resulted in Progressive Insurance's earnings jumping from $13.6 billion to a whopping $30 billion shortly after the commercials launched.
The actress has appeared in a number of notable titles, including Blades of Glory, Mad Men, and House. But it is the role of Flo the Progressive Insurance Lady that has earned Stephanie Courtney an estimated $6 million net worth as of this year.
1. Paul Marcarelli as the "Can You Hear Me Now?" Guy – Net Worth: $10 Million
After Paul Marcarelli appeared in his first Verizon Wireless commercial in 2002, the words "can you hear me now?" have been etched in our collective brains. The 52-year-old actor became one of the most recognizable faces in the early 2000s, earning for himself (and Verizon Wireless) a solid chunk of change.
According to Marcarelli himself, the role wasn't all glitz and glamour, telling The Atlantic in 2011, "The reality was, it was a job."
Unfortunately, becoming one of the first meme characters of the century wasn't easy for the actor. Like AT&T spokeswoman Milana Vayntrub's horrifying experience with the public, Marcarelli found himself being ridiculed during even the most serious moments. During the same interview, Marcarelli remembers hearing a "friend" jokingly mutter his dreaded tagline during his grandmother's funeral, as her body was laid in its final resting place.
Not cool.
Paul Marcarelli also experienced severe, targeted harassment as a result of his fame and identity as a gay man. He remembers that a group of men repeatedly drove past his home over the course of a few years – sometimes multiple times in one night – while screaming hateful slurs and hurling threats out the window. Fed up, Marcarelli called the police.
"As soon as I hung up the phone, I realized that in order for them to do anything about it, it would have to become a report that would go into a police log," Marcarelli told The Atlantic, explaining that he feared for his job security should it become public knowledge that the "Can You Hear Me Now?" guy was gay.
Eventually, Marcarelli's contract with Verizon Wireless expired and the longtime spokesman was rudely notified via email.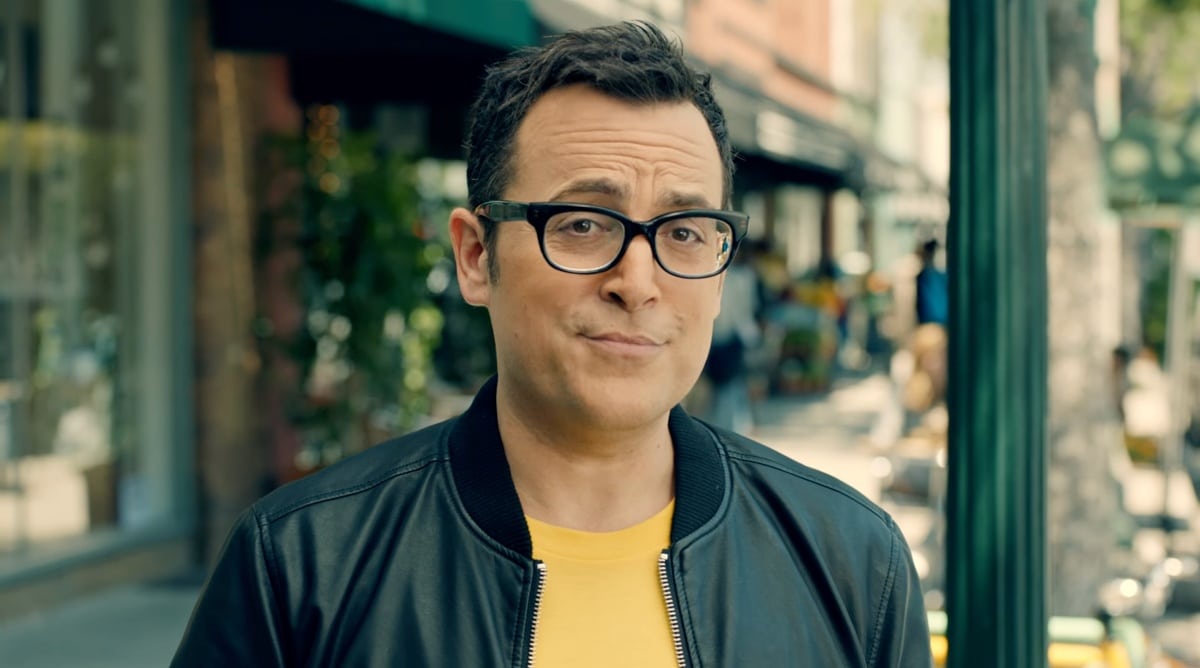 Best known for playing the "Can You Hear Me Now?" guy in Verizon Wireless commercials, Paul Marcarelli was snatched up by Sprint after his contract expired (Credit: YouTube)
Luckily, rival cell service brand Sprint was quick to scoop Marcarelli up, offering him a sizable pay bump to reprise his role for their company.
This move shocked the television-watching world, resulting in huge financial gains for both Sprint and Paul Marcarelli. In fact, the actor allegedly earned $2-3 million per year working for these companies, along with large signing and appearance bonuses.
Better yet, with Sprint, Marcarelli wasn't afraid of being outed or punished by the company for being gay. His husband, Ryan Brown, even made a sweet appearance alongside Marcarelli in a Christmas-themed Sprint ad in 2016.
Though his time as the "Can You Hear Me Now?" guy was marred with harassment, Paul Marcarelli's estimated net worth of $10 million may provide some consolation.