Stephanie Courtney is the actress behind the well-loved character Flo in the Progressive Insurance company commercials.
Since 2008 television audiences have watched the quirky personality in over 100 Progressive television, radio, and internet ads. In addition, Courtney has acted in film and television, adding to her net worth.
American actress and comedian Stephanie Courtney is best known for playing the advertising character Flo in television and radio commercials for Progressive Corporation (Credit: Kathy Hutchins / Shutterstock)
The character of the energetic and endearing salesperson, Flo, has undoubtedly helped Courtney to score roles in shows like You're The Worst and The Goldbergs.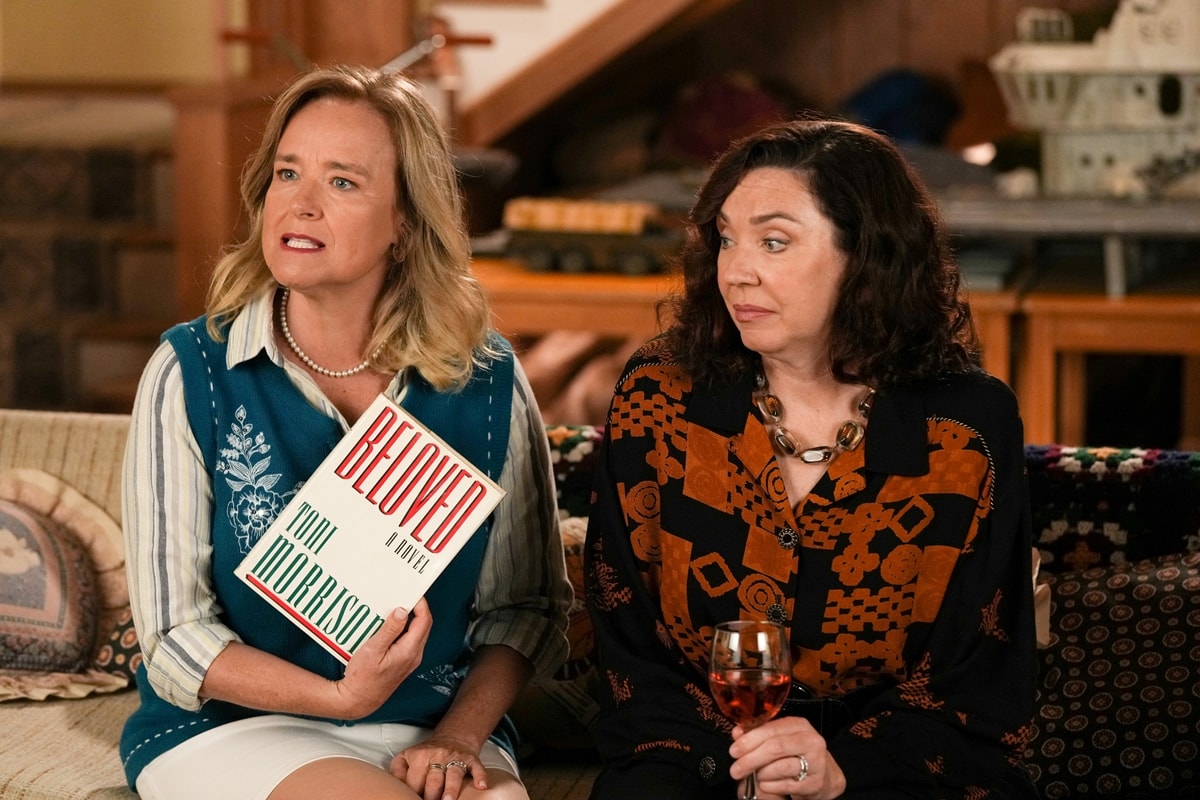 Stephanie Courtney as Essie Karp and Jennifer Irwin as Virginia "Ginzy" Kremp in the American period sitcom television series The Goldbergs (Credit: ABC)
Let's look at the history of the actress's roles, her career as Flo, and how Progressive commercials have helped boost Courtney's net worth.
How Stephanie Courtney Became Flo
Born in Rockland County, New York, Courtney attended Binghamton University for college. While at Binghamton, Courtney played the role of Elizabeth Proctor in The Crucible, igniting her love for theater.
Moving to NYC after college, Courtney studied and graduated from the Neighborhood Playhouse in NYC before relocating to Los Angeles to do standup.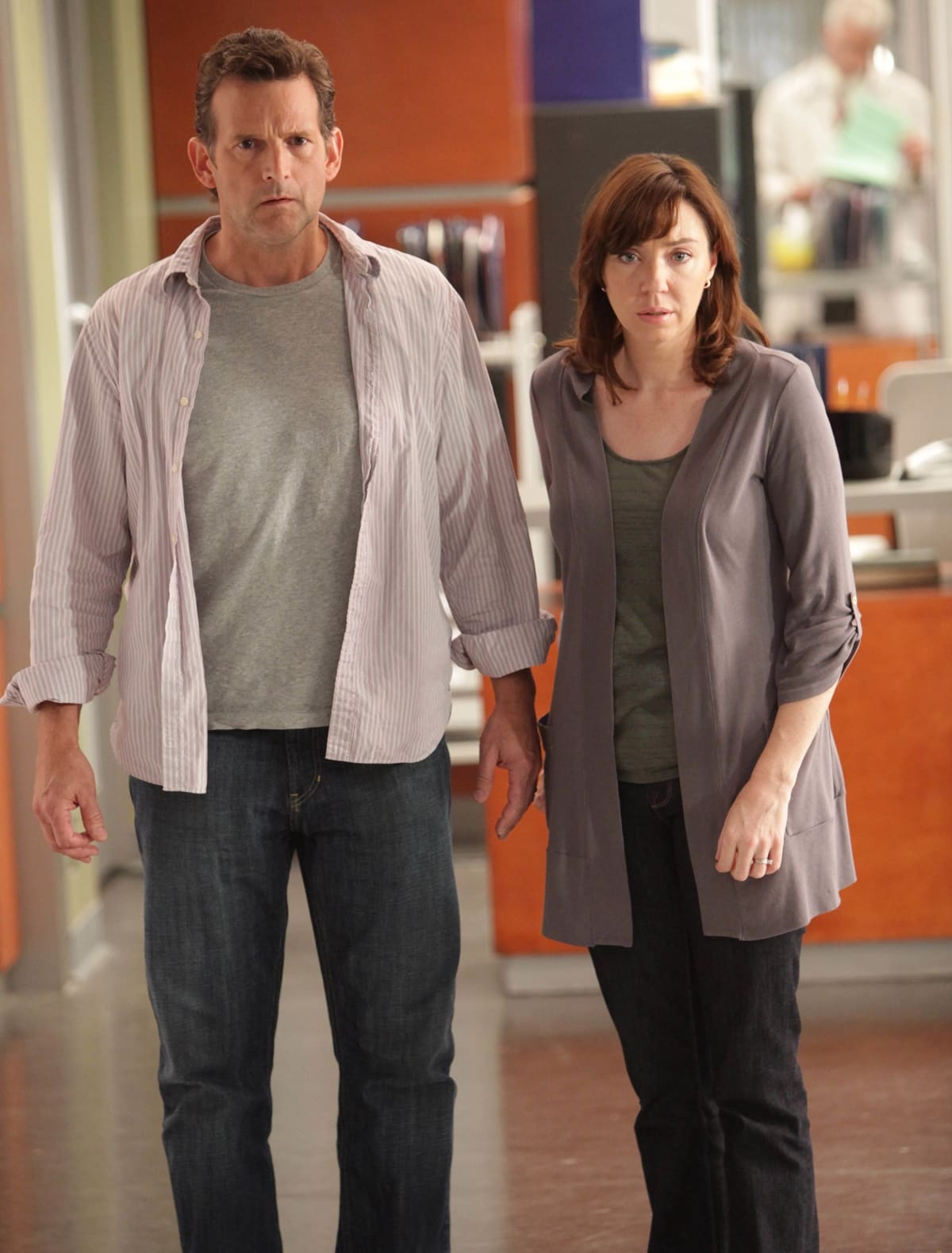 Dwier Brown as George and Stephanie Courtney as Claire in "Selfish," the second episode of the seventh season of the American medical drama House (Credit: NBC)
In 2004, Courtney became a leading member of the famous Groundlings Theater standup troupe. With alums such as Maya Rudolph, Kristen Wiig, and Will Ferrell, Courtney positioned herself for minor roles in several movies and films before auditioning for the role of Flo.
In late 2007, Courtney auditioned for the role of Flo, an over-the-top, extremely helpful, and friendly cashier working for Progressive.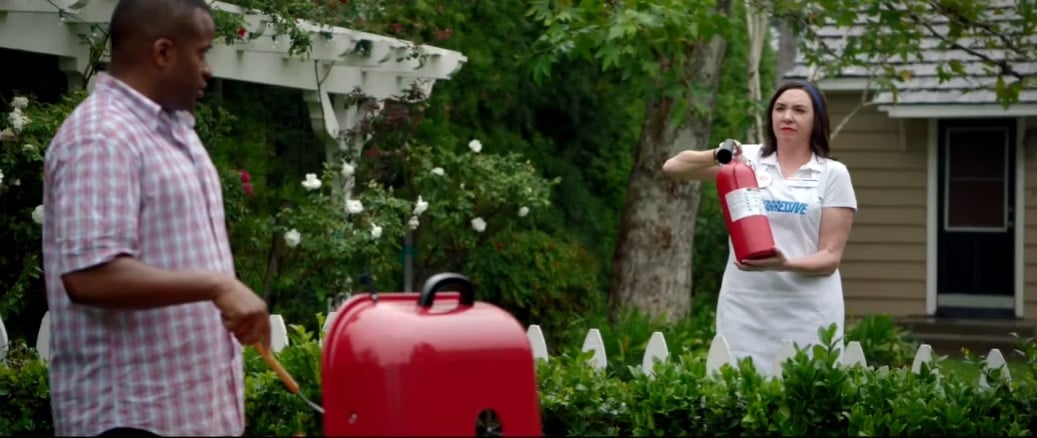 Stephanie Courtney has appeared as Flo in more than 100 advertisements for Progressive Insurance since 2008 (Credit: Progressive Insurance)
She scored the part and starred in her first commercial of many the following year. Courtney's quirky character Flo has proven to be an excellent way for Progressive to gain recognition with a broad audience and increase sales.
"Getting this job was such a 180. It became my identity. I booked Flo and shot the first one in late December of 2007. Then they started airing it in January, and shortly after that, it became a steady job," she told Cosmopolitan.
"I quit all of my other day jobs for good. I started to realize that as the campaign went on, auditioning for commercials felt futile. I'd go in to the room and they would say hi and then slowly they would realize, Oh, that's the girl from the Progressive commercials."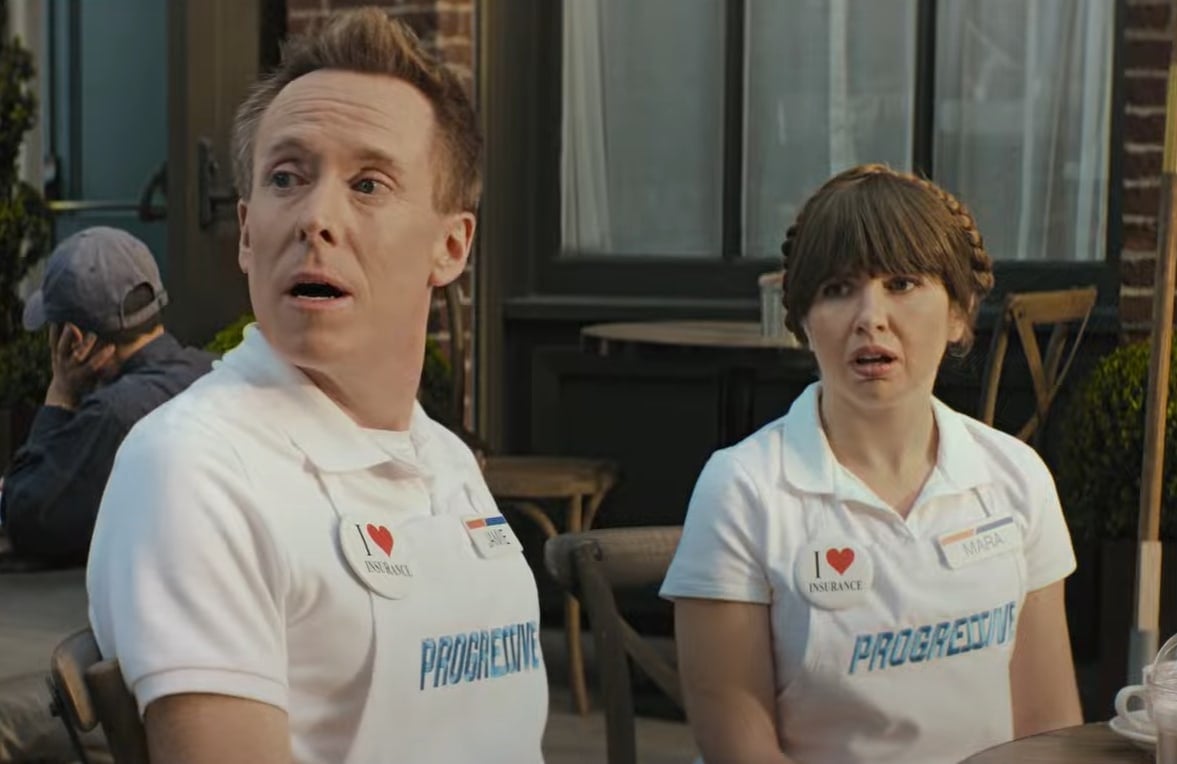 Jim Cashman has starred as Stephanie Courtney's sidekick Jamie in television and radio commercials for the Progressive Corporation since 2014 (Credit: Progressive Insurance)
Flo is near the top most popular when competing with other insurance companies such as Geico, State Farm, Allstate, and Aflac, who also have repeat mascots in their commercials.
Stephanie Courtney's Net Worth
It is reported that Progressive pays Courtney $1-$2 million a year to play the character of Flo. Currently, her net worth is an estimated $6 million.
Since 2008, she's been married to Scott Kolanach, a theater director from her hometown of Stony Point, New York. They met on the set of The Groundlings in 2004.
While Courtney has played many more minor roles here and there in her career, most likely, her long-running relationship with Progressive Insurance has been the most lucrative and beneficial to her career.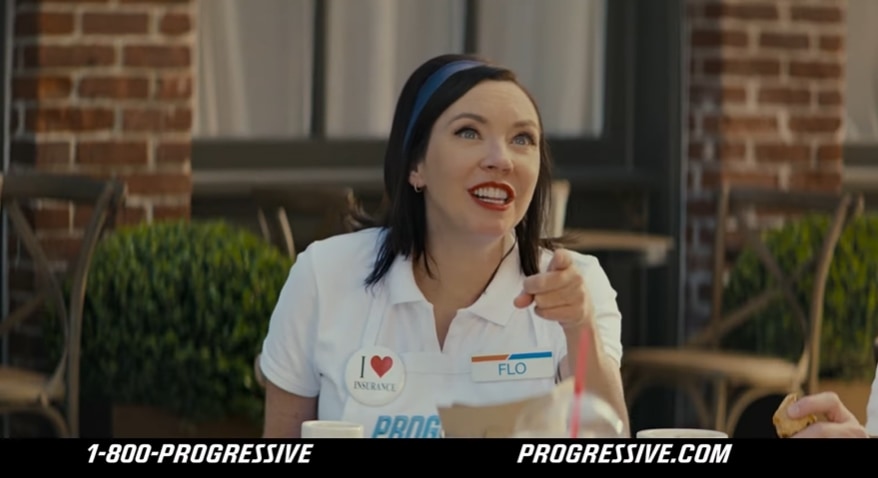 Stephanie Courtney is reportedly paid around $1 million per year to play Flo in Progressive in commercials (Credit: Progressive Insurance)
In addition to helping Courtney to earn a higher net worth, the Flo advertising campaign, which has run for 14 years, has also helped the company become one of the leading insurance companies in the country.
Background on Progressive's Flo
Since the character's inception, Progressive's Flo has become an iconic television commercial character. Not only has Courtney appeared as Flo on television commercials but also on internet banner ads, radio, and social media campaigns.
Created by art director Steve Reepmeyer and copywriter John Park of the advertising agency Arnold Worldwide, Flo has been in over 100 advertisements and commercials. Flo is recognizable by her all-white outfit with a cashier apron, retro-style hair, headband, and cat-eye makeup.
Paul Mabon as Alan, Regan Burns as Rodney, and Stephanie Courtney as Flo in a Progressive insurance commercial (Credit: Progressive Insurance)
In 2014, Courtney played the Flo character in a Progressive television commercial and also portrayed Flo's mother, father, brother, sister, and grandfather. This commercial required hours of makeup and hair and further proved Courtney's acting chops and talent.
Flo was a trendy Halloween costume in 2009, bringing more recognition to the Progressive brand and the character. Courtney's portrayal of the character of Flo has put her in the same rank as other famous commercial mascots and inspired other brands to include women in their ad campaigns as their spokespersons.
Stephanie Courtney's Other Roles
In 1998, Courtney starred in her first movie short, Sweet Bird of You. This role was followed by a part on the Mr. Show with Bob and David as a waitress.
In addition to her long-term role as Flo, Courtney has done several other commercials, her first for Bud Light, which aired during the Superbowl. She also had parts in commercials for Skittles and Toyota.
Jon Hamm, who portrayed an advertising executive in the AMC television series Mad Men (2007–2015), also appears in a series of ads for Progressive Insurance. He portrays an old flame of Stephanie Courtney's character Flo.
Jon Hamm rekindles his old flame for spokeswoman Flo from Progressive Insurance (Credit: Progressive Insurance)
In 2007, the same year Courtney auditioned and scored the part of Flo, she also had a recurring role as Marge on the first season of Mad Men.
Her character Marge is a switchboard operator for the ad agency Sterling Cooper. Courtney appeared as a cynical yet funny character in five episodes of the hit show, lending the drama some occasional comedic relief.
More recently, Courtney starred in a recurring role on the sitcom The Goldbergs, which takes place in Jenkintown, Pennsylvania in the 1980s.
Courtney plays the role of Essie Karp, a friend to one of the main characters, Beverly Goldberg. Her role as Essie Karp has been ongoing since 2018, giving Courtney her longest-running role since she began portraying Flo in 2007.
Stephanie Courtney as Marge, Katherine Boecher as Annie, and Mandy McMillian as Rita in the American period drama television series Mad Men (Credit: Weiner Bros. Productions / Lionsgate Television)
In addition, Courtney had minor roles in popular movies such as Blades of Glory, The Heartbreak Kid, and The Brothers Solomon. She has done voiceover work on the Adult Swim show Tom Goes to the Mayor as well as Phinneas and Ferb.
Not only has Courtney's role as Flo with Progressive increased her net worth, but it has also given her a foot in the door to play many smaller and larger roles on television and film.
Conclusion
Courtney has proved herself to be a multifaceted actress during her almost 20 years of working in Hollywood. From her start in theater and success as a standup comedian with The Groundlings, Courtney was sure to find eventual success through her many minor roles.
With the help of her breakout role as Flo, her net worth has skyrocketed over the years to nearly $6 million.
Mad Men stars Jon Hamm and Stephanie Courtney have reunited for a number of Progressive insurance commercials (Credit: Progressive Insurance)
It is clear that with hard work and determination, Courtney's career has made her easily recognizable, especially for her portrayal of the character of Progressive's mascot Flo.
With a steady recurring role in the commercials, it seems like Flo is a spokesperson who will be sticking around for a long time to come due to her popularity and likeability in the role.