Unless you've been living under a rock, you've probably seen State Farm's advertising campaign featuring Jake, the customer care agent.
First appearing in 2011, the ad features the original Jake answering a customer's call in the middle of the night, showing the insurance company's round-the-clock availability.
Nine years later, State Farm revived the character, replacing the original Jake with a new actor, and expanded the ad campaign with new scenarios and celebrity appearances. What happened to the original Jake, and why was he replaced? Read on to learn more about the current actor, Kevin Miles, and why insurance company mascots catch our attention.
The Original Jake From State Farm
The original ad campaign featuring Jake from State Farm was played by an actual State Farm agent named Jake Stone from Bloomington, Illinois. After hearing about the casting call, the agent flew to California, auditioned, and scored the part for the "State of Unrest" campaign.
The Real-life State Farm agent Jake Stone reportedly made around $10,000 for his role as himself in the original State Farm commercial (Credit: State Farm)
In the ad, Jake answers a three a.m. phone call from a customer whose wife catches him on the phone and suspects he's talking to another woman. When asked what he's wearing by the suspicious wife, Jake responds with a simple "Uh, khakis.." This simple line led to viral memes featuring the mascot.
Jake Stone's only leading role was featured in the original 2011 promo, but the agent turned actor gained some notoriety due to the commercial.
In 2015, it was rumored that his wife had murdered him after discovering that he was cheating. This rumor was false, and Stone debunked it by going on social media and stating that he was alive and well.
In 2020, during a commercial shot for the Superbowl with the new Jake from State Farm, played by Kevin Miles, Stone made a short cameo as the agent in the next cubicle.
In 2020, State Farm hired professional actor Kevin Miles to replace the original Jake to revive the popular "State of Unrest" campaign (Credit: State Farm)
Playing off the original commercial, Miles, who presumably is a new agent, is on a phone call and asks his neighbor if it's normal for customers' wives to ask him what he's wearing. While this was the extent of Stone's acting career, he still lives in Illinois today with his wife and kids.
Renewing the Jake From State Farm Character
As stated, in 2020, State Farm decided to revisit the famous insurance company mascot, Jake, with a new actor. The company felt that a seasoned actor, instead of an insurance agent, was a better fit for renewing the "State of Unrest" campaign.
Aspiring actor Kevin Miles, a native Chicagoan who had relocated to Los Angeles, scored the part. Before finding out about the audition, Miles had been feverishly submitting himself for opportunities and auditions leading up to his big break with State Farm.
Throughout the audition process, Miles knew he was a favorite of many focus groups with which State Farm tested the new Jake character. Still, the chief marketing officer wasn't convinced immediately until his wife told him to go with Miles.
It seems that the company made a wise choice in hiring a talented actor with a background that allowed him to meet the demands of representing the many layers of State Farm with the character of Jake.
Who is Kevin Miles?
Kevin Miles, or Jake 2.0, is a 31-year-old trained actor from Chicago. He studied at the Chicago Academy for the Arts and, in 2012, graduated from Webster University with a bachelor's in fine arts.
After relocating to Los Angeles to pursue acting, Miles lived in his car briefly while trying to book work as an actor. Miles began booking commercials before he even had an agent, including the State Farm gig in early 2020.
Kevin Miles attends the 15th Annual Oscar Qualifying HollyShorts Film Festival – Opening Night Gala at TCL Chinese 6 Theatres on August 8, 2019, in Hollywood, California (Credit: Media Punch / INSTARimages)
Since taking on the role of Jake, Miles has worked alongside many notable celebrities in the commercials, including singer Drake and athlete Aaron Rodgers.
In addition to his State Farm commercial spots, which have made him recognizable to the public, Miles had acted on shows such as S.W.A.T. before he was Jake. Miles is adding minor roles in the movie Tall Girl 2 and the tv series iCarly and Pretty smart to his roster.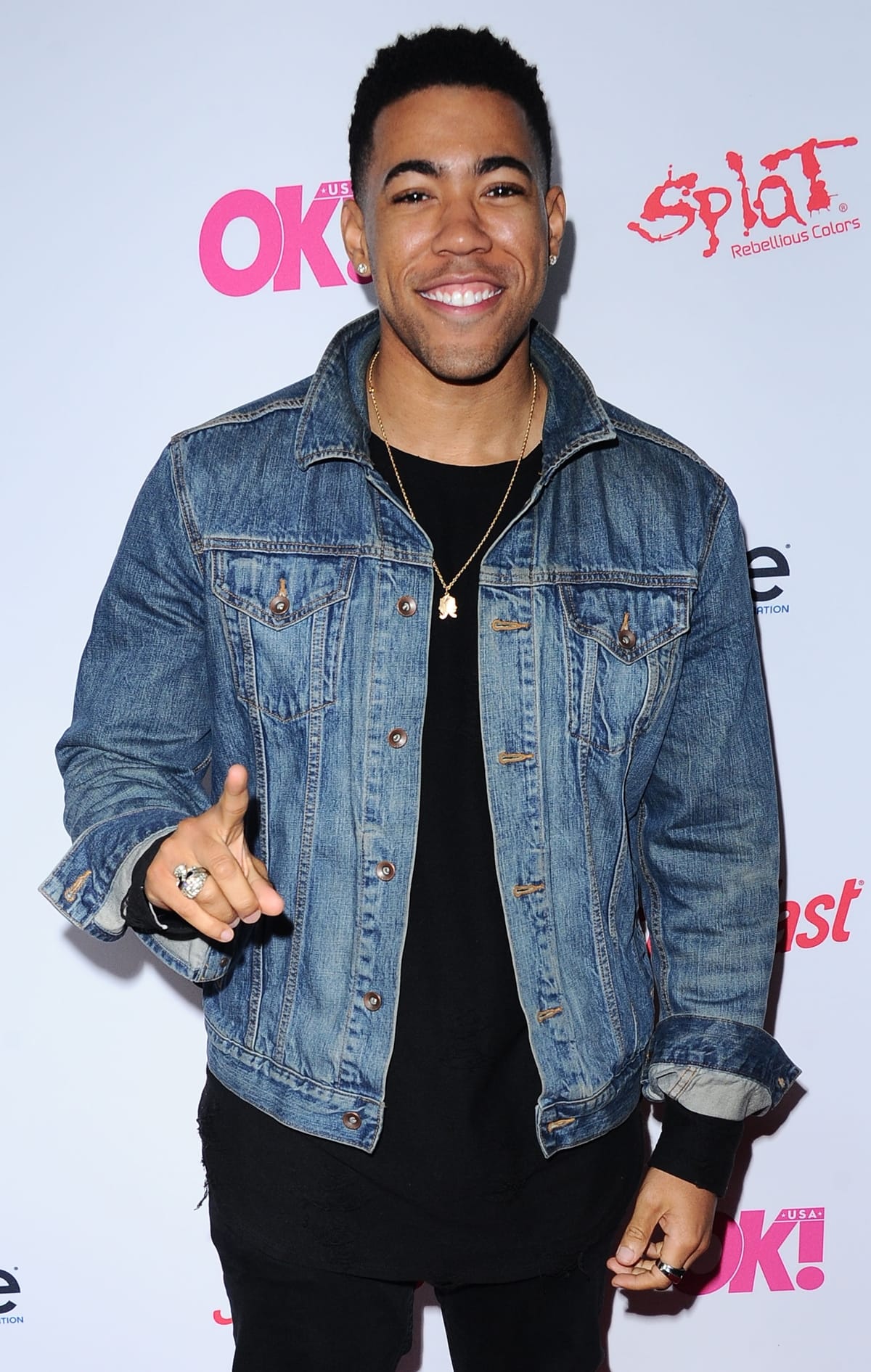 Kevin Miles in a denim jacket at OK! Magazine's Pre-GRAMMY Event at Avalon Hollywood on February 9, 2017, in Los Angeles, California (Credit: Startraksphoto)
It doesn't seem that Miles is concerned that his new identity as Jake from State Farm will hold him back from taking on more prominent roles in the future that are more meaningful to him.
Why Are Insurance Mascots so Popular?
Insurance agencies across the board have jumped on the mascot bandwagon in an attempt to humanize their brand and make for compelling commercial content.
Beginning with the G.E.I.C.O. gecko in 1999, funny, friendly, and memorable characters allow insurance companies to create a way for consumers to relate to and understand their services.
The Geico gecko and the Aflac duck are two of the most popular insurance mascots (Credit: Lev Radin / Miro Vrlik Photography / Shutterstock)
Since the gecko, other mascots such as the Aflac duck, Limu Emu from Liberty Mutual, Allstate's Mayhem, and Flo from Progressive have all found a place in pop culture.
Using these mascots allows insurance companies to draw attention to their campaigns through social media outlets, providing extended storylines and millions of followers.
Conclusion
Insurance mascots like Jake from State Farm are here to stay, bringing recognition and notoriety to the many insurance brands on the market.
With all the competition, it's no surprise that State Farm chose a professional actor, Kevin Miles, to reprise the role of Jake in their ad campaign.
With the addition of celebrity co-stars, the "State of Unrest" ad campaign featuring Jake will surely bring State Farm more interest in their products and continued recognition of Miles, a win-win for both the company and the actor.