Rachel Bilson may not have moved on completely from her The O.C. character, Summer Roberts.
The 34-year-old uploaded a photo of the character playing her on the one-night-only The Unauthorized O.C. Musical. She stated that she may be a "tad bit jealous" despite already moving on with Hart of Dixie.
Rachel Bilson promoting the one-night-only The Unauthorized O.C. Musical
The O.C. star made her way to the Montalban Theater in Hollywood for a mini-reunion with her co-stars and colleagues in the show to check out the musical by Original Penguin and Sucker Love Productions, with features actors onstage reading lines mostly drawn from The O.C.'s pilot.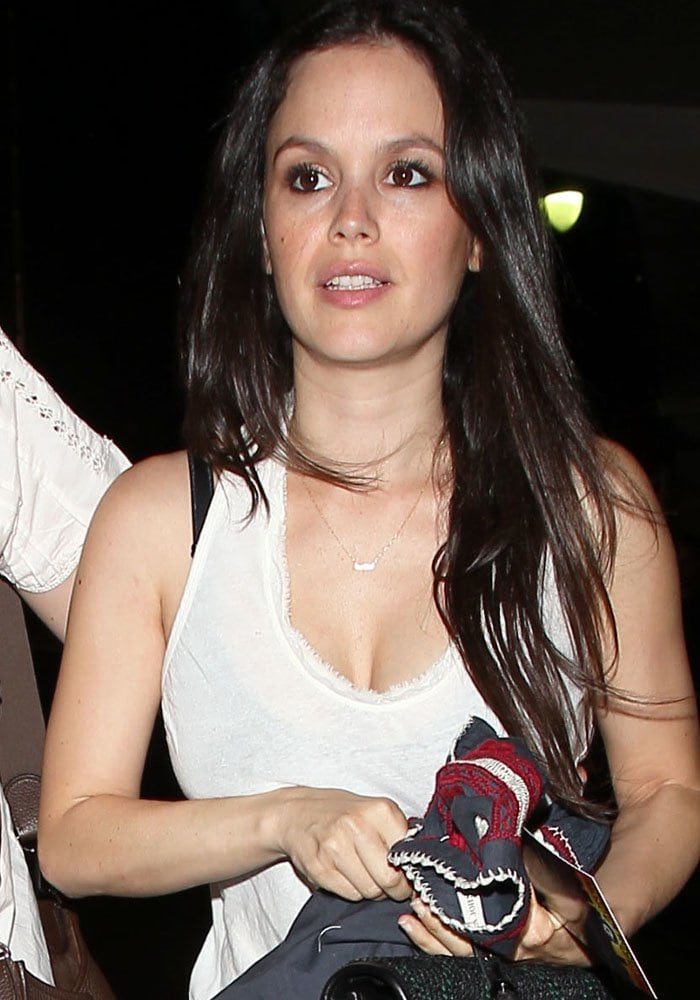 Rachel Bilson rocked a white t-shirt
Rachel showed up at the theater in a white tee which she paired with jeans and gray suede Christian Louboutin "Decollete" pumps.
Rachel Bilson styled her jeans with a woven bag and a matching cardigan
The actress paired her look with a woven bag and matching cardigan. Grab a pair of Rachel's dress-me-up shoes by clicking over to Bergdorf Goodman or Nordstrom.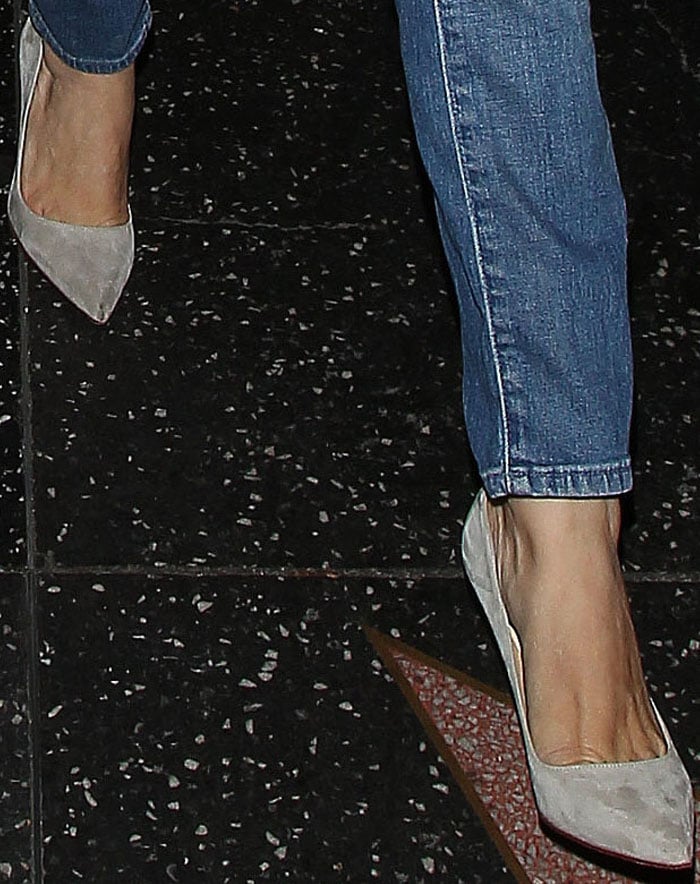 Rachel Bilson's gray suede Christian Louboutin "Decollete" pumps
Meanwhile, the actress can't stop gushing about her long-time boyfriend and father to her daughter, Hayden Christensen, even double reposting a photo of him in his latest film, 90 Seconds in Heaven.
The two started dating on the set of Jumper back in 2007 and got engaged a year later. The two broke off their engagement in 2010 because of distance, but ended up back together just a few months after.
Rachel Bilson with a friend after attending the Unauthorized O.C. Musical One Night Only Event presented by Original Penguin at The Montalban on August 30, 2015, in Hollywood, California
The couple welcomed their first daughter, Briar Rose, last year. No mentions of wedding plans have been made just yet.
Credit: WENN