Vanessa Hudgens is back with another musical! And this one comes straight from the up-and-coming musical wunderkind Lin-Manual Miranda.
The "High School Musical" star took center stage in the 2021 American biographical musical drama film "Tick, Tick… Boom!" (also stylized as "tick, tick… BOOM!")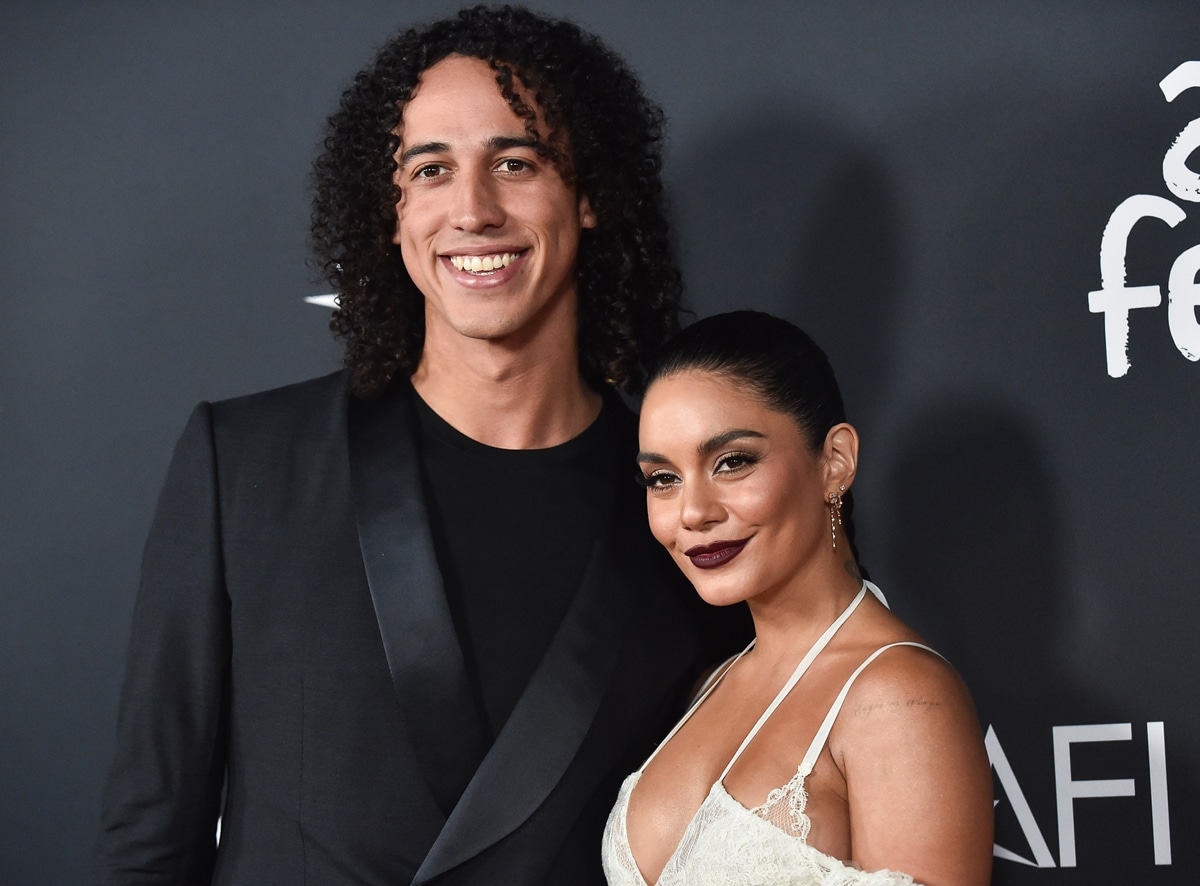 Cole Tucker and Vanessa Hudgens attend the 2021 AFI Fest – Opening Night Gala Premiere of Netflix's "tick, tick…BOOM" held Nov. 10, 2021 at the TCL Chinese Theatre in Hollywood (Credit: DFree / Shutterstock)
"Tick, Tick… Boom!" is based on a true story of events, and is an adaptation of Jonathan Larson's autobiographical musical.
Jonathan is a celebrated and award-winning thespian widely known for his classic musical "Rent," which helped revolutionize theater in America.
Jonathan unfortunately died shortly prior to the film's release, and the final performances in the film are considered a tribute to him and his role in the development of theater.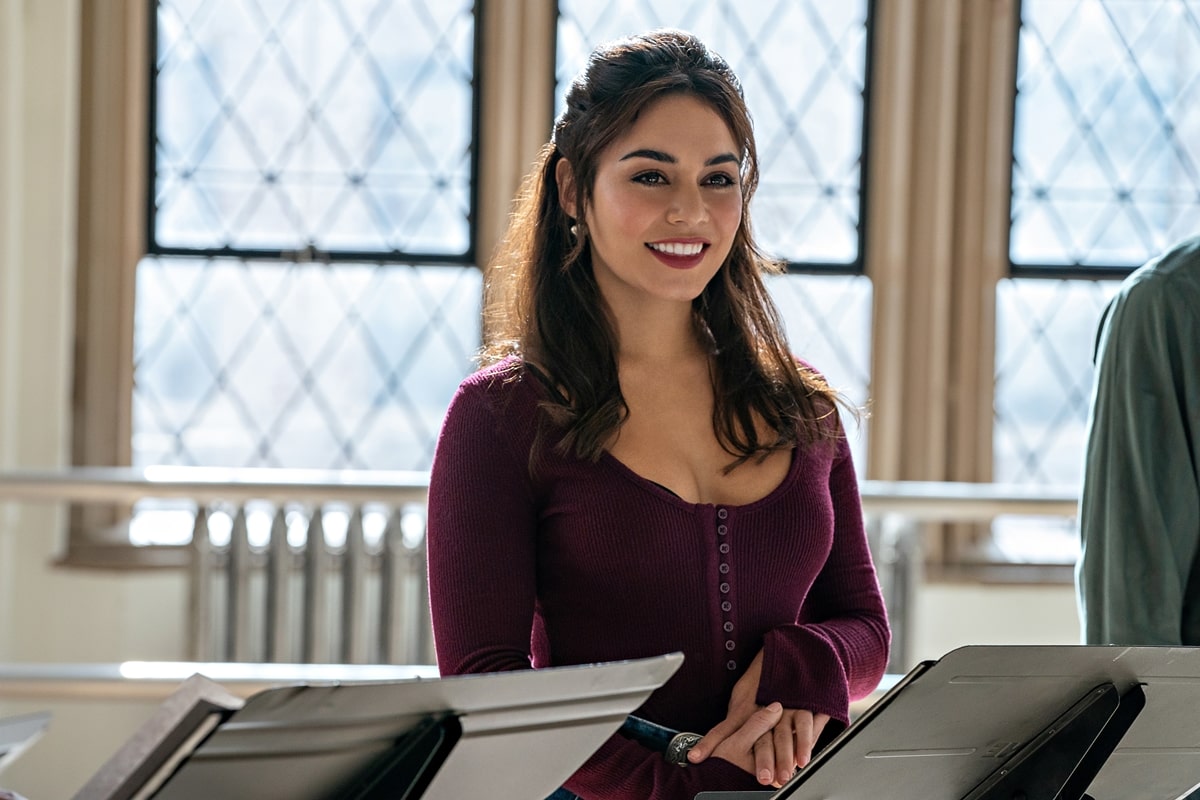 Vanessa Hudgens portrays Jonathan's friend Karessa Johnson in the 2021 American biographical musical drama film "Tick, Tick… Boom!" (Credit: Netflix)
Vanessa took to a recent episode of "The Tonight Show Starring Jimmy Fallon" to describe herself as a great fan of Jonathan.
"I love his work, I love his community, I love his stories," she said. "He means so much to me and my friends and my community of LGBT and of the theatre. It feels like none of this has been work because we're talking about something that is so dear to us and I just feel like I get to be a soldier of love every day that I show up talking about this movie."
Plot and Setting
In both "Tick, Tick… Boom!" and in real life, Jon (portrayed by Andrew Garfield in the musical version) navigates his way through New York City while trying to build his career as a budding theater composer and playwright.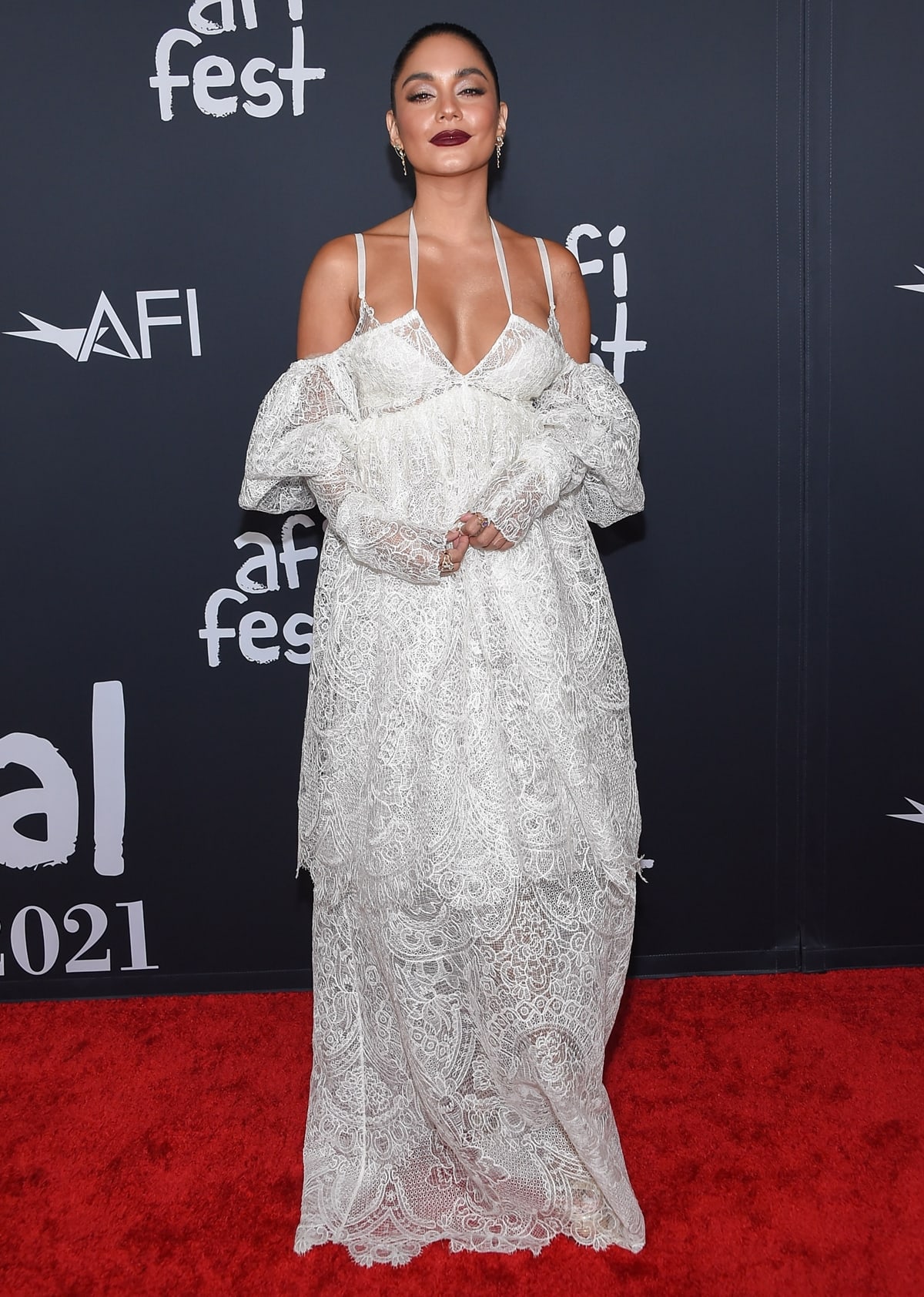 Vanessa Hudgens wears a tiered white lace dress from the Vera Wang Spring 2022 collection and waterfall earrings from SHAY jewelry (Credit: DFree / Shutterstock)
In addition to work, Jon has to juggle his relationship with his girlfriend Susan — who aspires to a future outside of New York — and the success of his best friend, Michael.
Throughout everything, Jon also has to navigate the AIDS epidemic as it ravages the artistic community.
Vanessa Hudgens impresses with her singing and vocal skills in "Tick, Tick… Boom!' (Credit: DFree / Shutterstock)
In the film, Vanessa Hudgens takes on the role of Karessa Johnson, an upcoming actress and a close friend of Jon.
Musical Performances
Because "Tick, Tick… Boom!" is a musical, the song-and-dance numbers keep the film afloat.
One of the highlighted songs is "Therapy," performed by Vanessa, Andrew and an accompanying band to a huge crowd of fans.
As the song's title suggests, "Therapy" is therapeutic, emotional and relatable.
Andrew Garfield stars as Jonathan Larson and Alexandra Shipp stars as his girlfriend Susan Wilson in "Tick, Tick… Boom!" (Credit: Netflix)
Both Andrew and Vanessa's vocals — juxtaposed with a scene of Jon and Susan arguing — upped the emotional ante of the scene.
Another great performance was "Come to your Senses," which Vanessa performs in an empty hall.
In the song, Vanessa demonstrated her vocal range by hitting the high notes and shifting to lower notes with ease.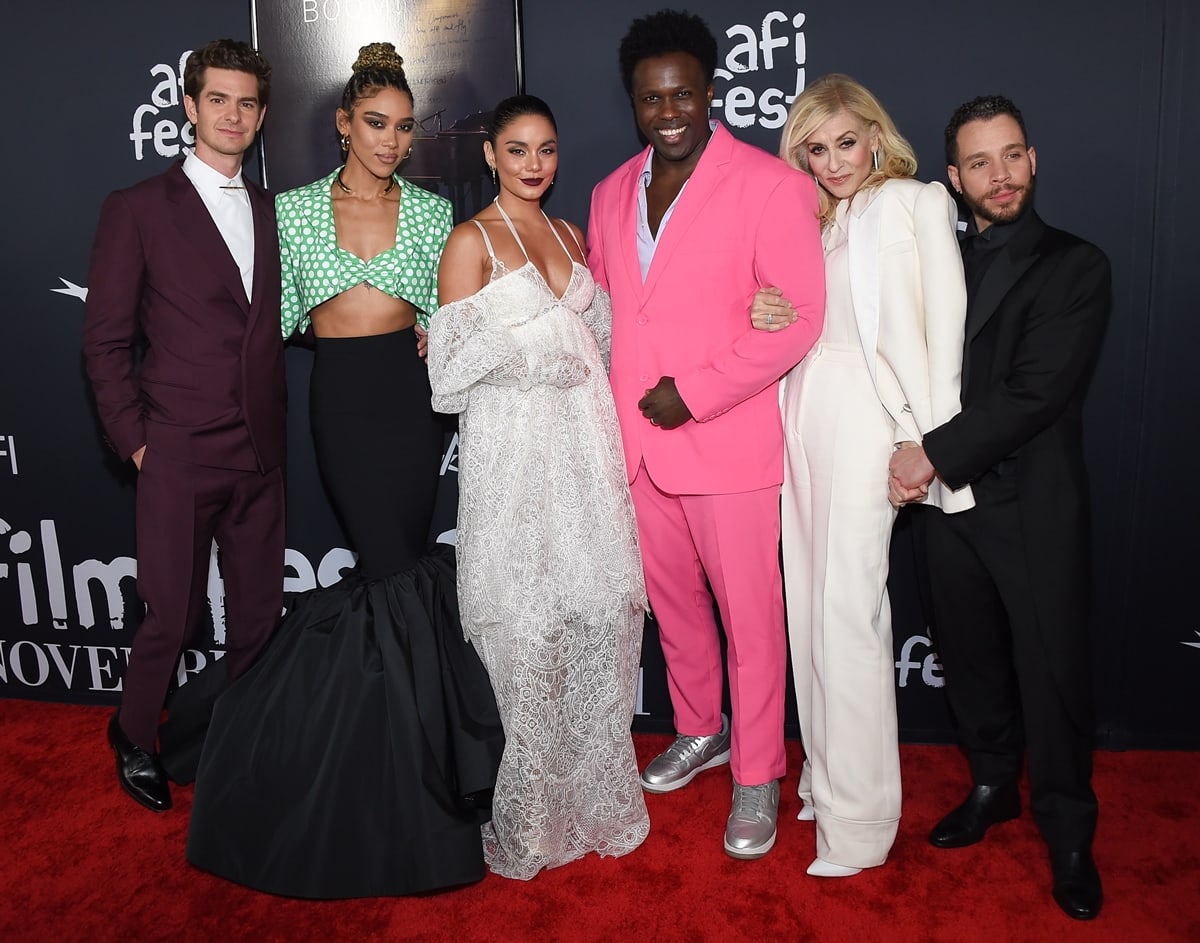 "Tick, Tick… Boom!" cast members Andrew Garfield, Alexandra Shipp, Vanessa Hudgens, Joshua Henry, Judith Light and Robin de Jesus pose on the red carpet (Credit: DFree / Shutterstock)
Vanessa's performance in "Tick, Tick… Boom!" marked a departure from her "High School Musical" days. There's no question at all that Vanessa has been talented from the beginning, but "Tick, Tick… Boom!" gave her an incredible outlet to show off her honed skills and mature voice.
Vanessa's voice added a layer of emotion to the musical that allowed viewers to truly resonate with the plot of the film.
Have you watched "Tick, Tick… Boom!" yet? What did you think?
Vanessa Hudgens's Other Projects
Vanessa Hudgens wears her hair down at the opening of "The Wizarding World Of Harry Potter" on April 5, 2016, at Universal Studios in Hollywood (Credit: FayesVision / WENN)
Which Hogwarts house do you think Vanessa Hudgens would be part of?
In April 2016, the long-awaited "The Wizarding World of Harry Potter" in Los Angeles finally opened its doors, and the "High School Musical" star was one of many celebrities to rush and get a Hogsmeade experience.
Vanessa Hudgens accessorizes with an Apple Watch and a Jerome Dreyfuss bag (Credit: FayesVision / WENN)
And, an important part of that Hogsmeade experience? A tall, cold glass of butterbeer.
Vanessa joined a bevy of Harry Potter fans on the red carpet of the amusement park's opening in Los Angeles.
Vanessa dressed down for her fun day out in a white knitted crop top paired with black baggy string-tie trousers.
Vanessa Hudgens wears original Adidas sneakers on the red carpet (Credit: FayesVision / WENN)
The actress, of course, loaded up on the accessories.
She styled her comfortable look with an arrowhead necklace from Jacquie Aiche, a python print bag from Jerome Dreyfuss, an Apple Watch with a trendy strap, and a pair of Adidas Originals "Superstar" sneakers.
Vanessa uploaded a couple of videos from her Harry Potter experience, including an orchestra performance conducted by John Williams himself, a couple of Transformers calling her the "Lieutenant of the Pink Ladies" (though, we're not sure how the Transformers got to Hogwarts), and of course, Vanessa's butterbeer experience.
You can order Vanessa's amusement park day sneakers from Adidas at Farfetch and Nordstrom.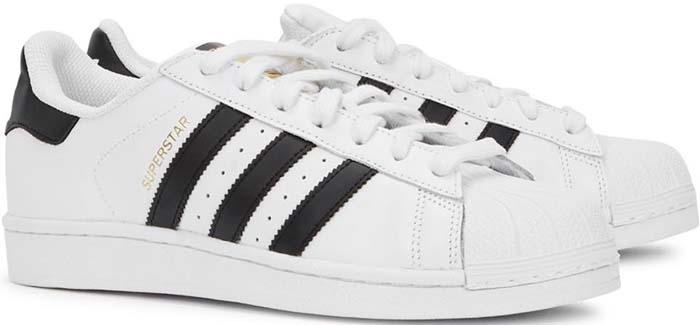 Adidas Originals "Superstar" White Leather Trainers, $102.03 – $114.85