Plenty of shoe spots at the 2011 MTV VMAs so let's get started now and with one of the most eye-catching shoes of the night — Victoria Justice's shiny metallic chain-strapped pumps which the young actress wore with this just as shiny and equally metallic sequined mini dress from Theia.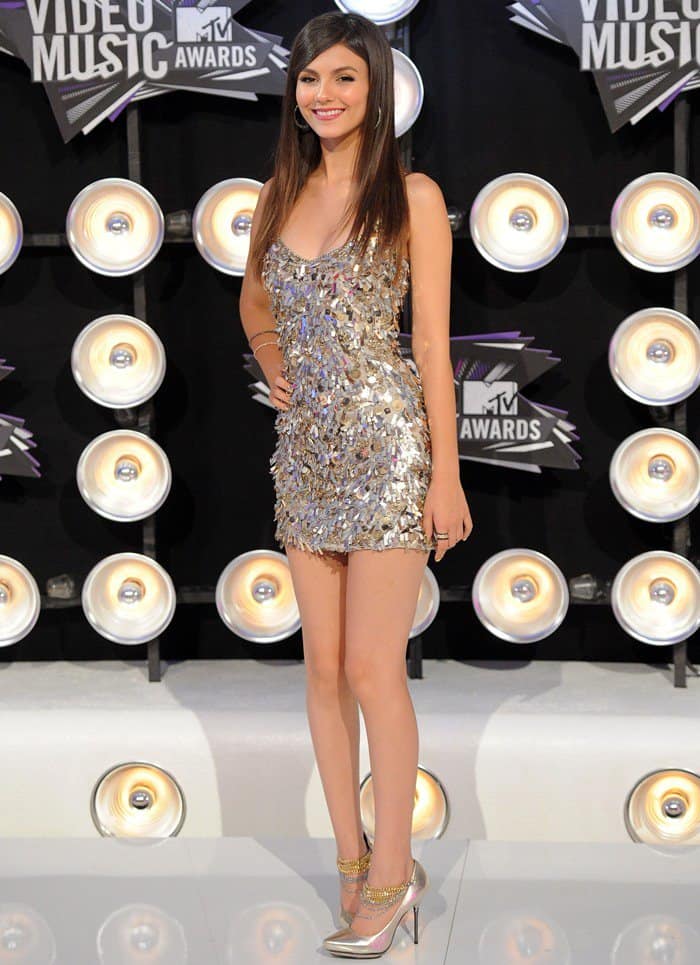 Victoria Justice arrives at the 2011 MTV Video Music Awards at Nokia Theatre L.A. LIVE in Los Angeles, California on August 28, 2011
 A closer look at the pumps on Victoria Justice's feet:
If you feel like you've seen these shoes here on Your Next Shoes before, well, you're right. We featured them as the look-for-less option to Cameron Diaz's Lanvin chain link platform pumps.
And as we said before, these aren't knockoffs of the Lanvins at all but rather have their own original rock n' roll vibe going on:
It's largely because of the chain straps of course but they're still something to look at even without them (yes the chains are removable):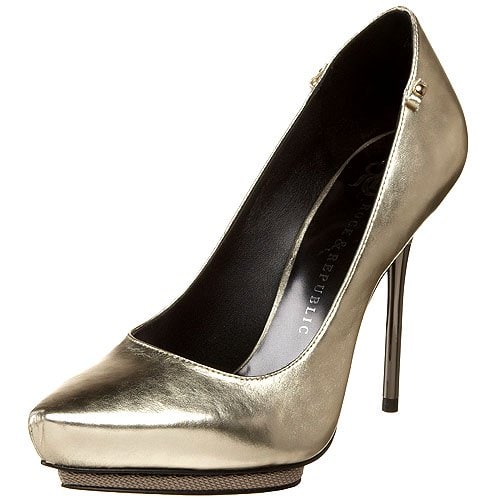 If you'd rather keep the chains on but don't want them going across the foot like that, you can flip the chains over and let them dangle across the heel like so: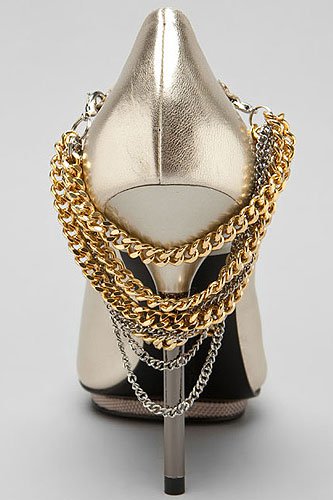 Rock & Republic 'Alayna' Chain Pumps in Gold :eather, $297.95
Ingenious designing by Rock & Republic, don't you think? How about the black patent leather and pewter leather colors shown below?
Rock & Republic 'Alayna' Chain Pumps in Black Patent Leather, 295.00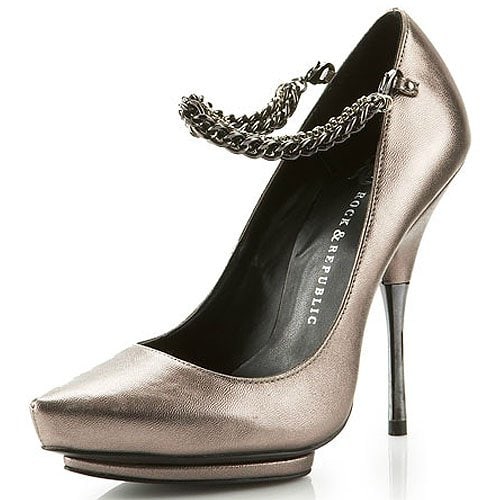 Rock & Republic 'Alayna' Chain Pumps in Pewter Leather, 295.00
Credit: Ian Wilson/WENN