Caught by the paparazzi cuddling, kissing, and embracing his girlfriend Rita Ora and actress Tessa Thompson, director Taika Waititi clearly has no regrets. Both women can also be seen kissing each other on the balcony of Waititi's Sydney home.
The intimate photos of the trisome were snapped in May after a rumored party in Sydney, Australia.
View this post on Instagram
Thompson, who came out as bisexual in 2018, has worked with Waititi on Marvel's Thor superhero movies.
"Not really," Taika responded when asked by Sydney Morning Herald if he was upset by the images going public.
After seven years of marriage, he split from his wife Chelsea Winstanley in 2018. They share two children.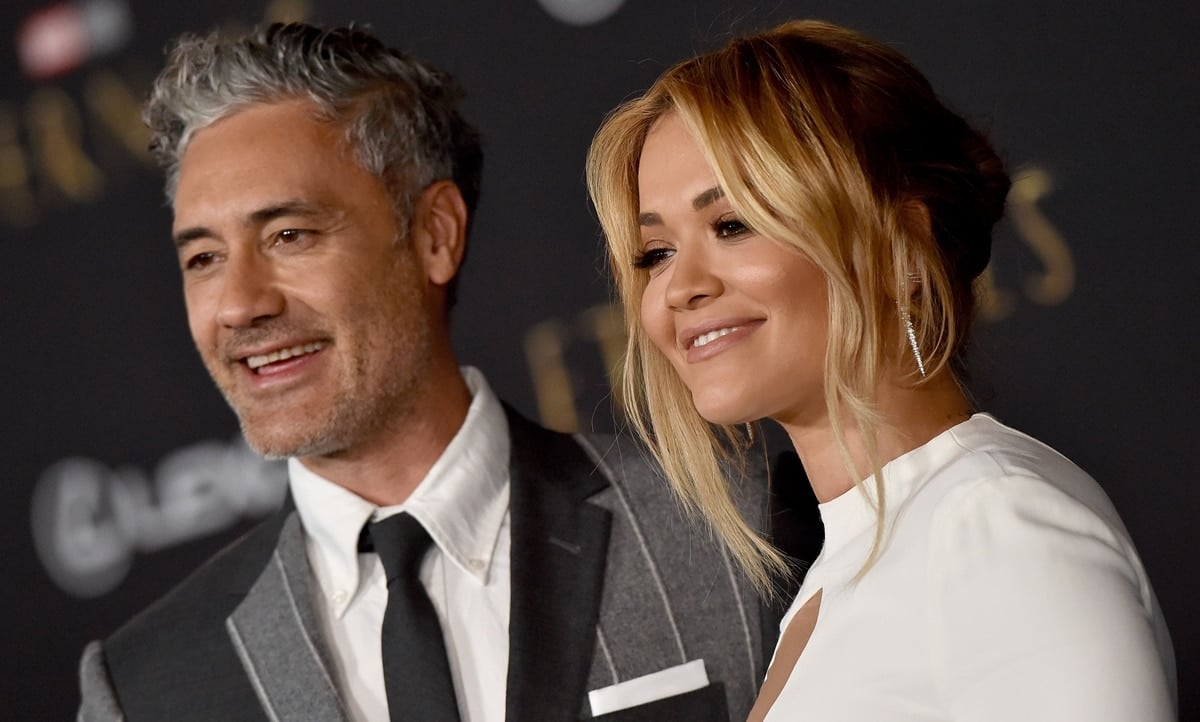 Taika Waititi and Rita Ora started dating in early 2021 after meeting in Sydney (Credit: MEGA / WENN)
"I think in the world of the internet, everything goes away pretty quick. And also, 'is it that big a deal?' No, not really. I was doing nothing wrong. It's fine," he added.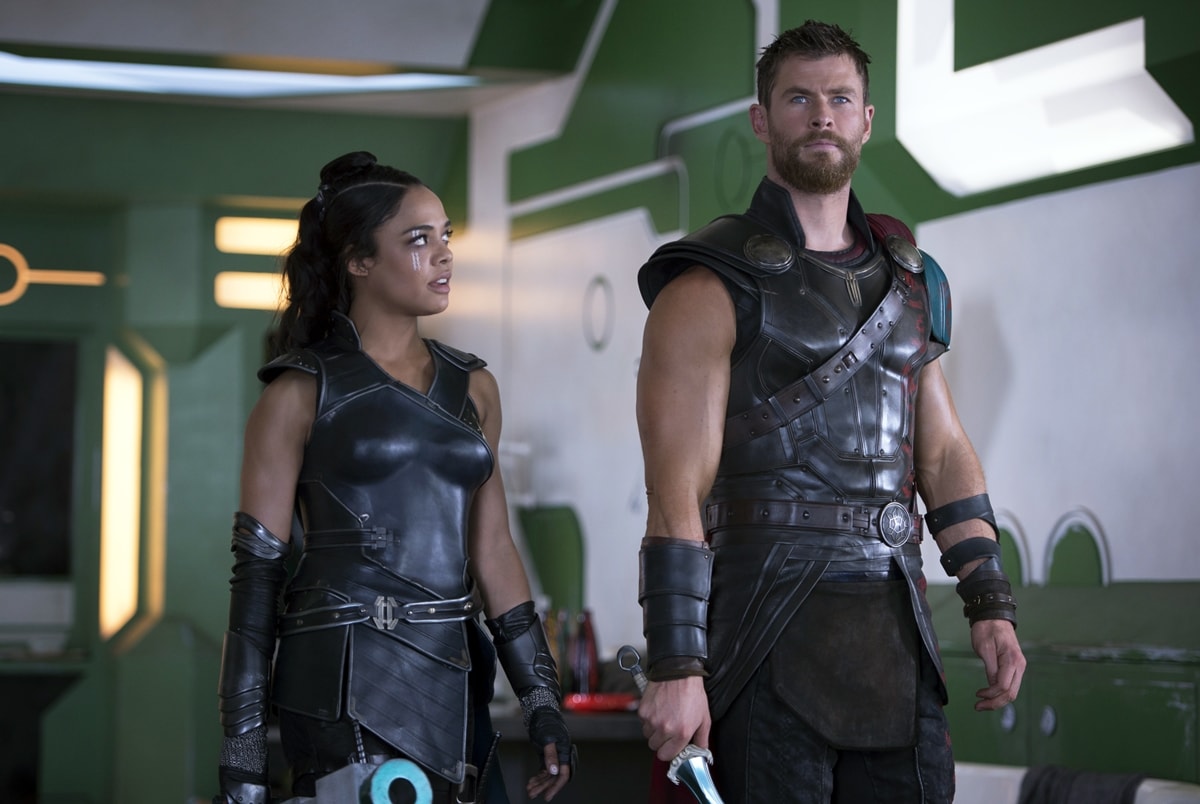 Chris Hemsworth as Thor and Tessa Thompson as Scrapper 142 / Valkyrie in the 2017 American superhero film Thor: Ragnarok directed by Taika Waititi (Credit: Marvel Studios / WENN)
According to The Daily Telegraph, Marvel bosses reprimanded the Kiwi filmmaker for the photograph. It is "not exactly the image they're looking to project in relation to one of their biggest franchises," a source told the newspaper.
In March 2016, the Pokémon: Detective Pikachu actress made a passionate plea to young Brits about reaching out to refugees at the annual We Day event held at Wembley Arena in London.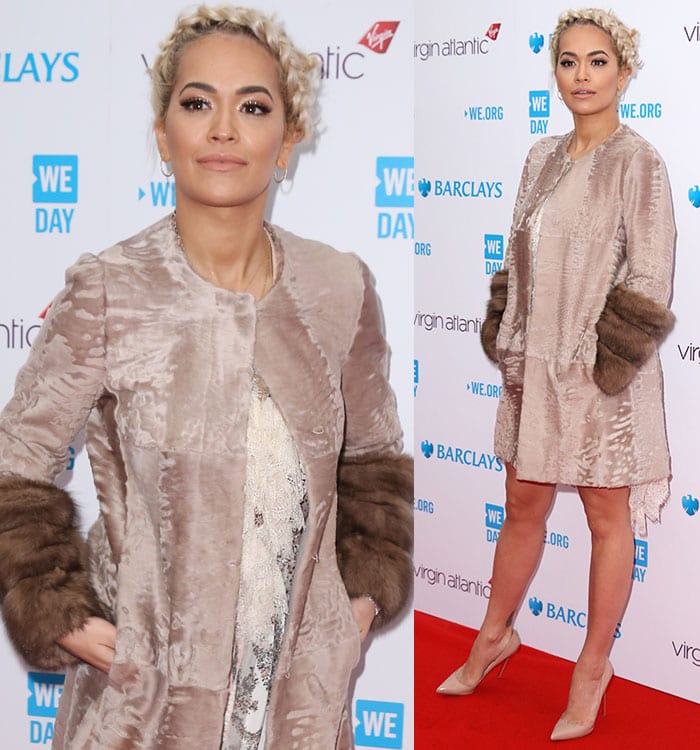 Rita Ora braids her hair for the We Day event held on March 9, 2016, at SSE Arena, Wembley in London (Credit: WENN)
The then 25-year-old singer opened up about the "racism and indifference" that her family suffered as refugees after they were forced to flee war-torn Kosovo in 1992.
"I was born in Kosovo, and when I was one year old, had to flee the country with my parents and sister," Rita said.
"The word refugee carries a lot of prejudice… and not everyone is comfortable having refugees settle into their environment."
Rita Ora wears a nude Etro dress on the red carpet (Credit: WENN / Lia Toby)
The "How We Do (Party)" singer called for countries to show compassion.
"Some people make negative judgments on new immigrants and others simply turn a blind eye," she said.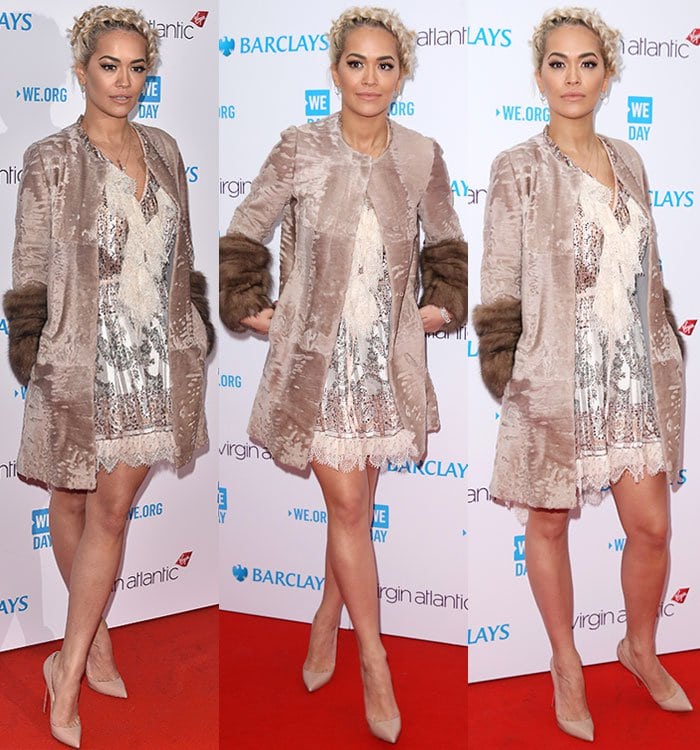 Rita Ora gives off bohemian vibes in a lacy Etro dress (Credit: WENN / Daniel Deme / Lia Toby)
Rita kept things nude and relatively modest for the event, showing only her toned stems and a glimpse of cleavage in a bohemian-inspired dress from Etro's Spring/Summer 2016 collection.
This paisley-printed chiffon frock has heavy lace trims at the hem, cuffs, and v-neckline, a relaxed silhouette, long sleeves, and a ribbon that cinches the waist.
Performing on stage at We Day, Rita Ora landed in the UK as a refugee at just one-year-old (Credit: WENN / Daniel Deme)
She teamed the thigh-skimming nude number with a fur-trimmed velvet coat, some jewelry, and a pair of nude pumps.
Rita ditched her extensions and styled her hair in ethereal Heidi-inspired braids. She completed the rather girly look with glowing, bronzed makeup, highlighting her eyes and bone structure.
Rita Ora wears a nude Etro ensemble on stage at We Day (Credit: WENN / Daniel Deme)
"This is an opportunity for all of us to reach out and embrace families and people in a time of need," she said.
"So many positives are coming out of this situation, but two of these issues my family faced when we first arrived are ever-present: racism and indifference. These attitudes need to change… and we can approach this crisis with compassion and care. If we take action, we help everyone thrive."
Rita's pumps are the popular Pigalle Follies red sole shoes by Christian Louboutin.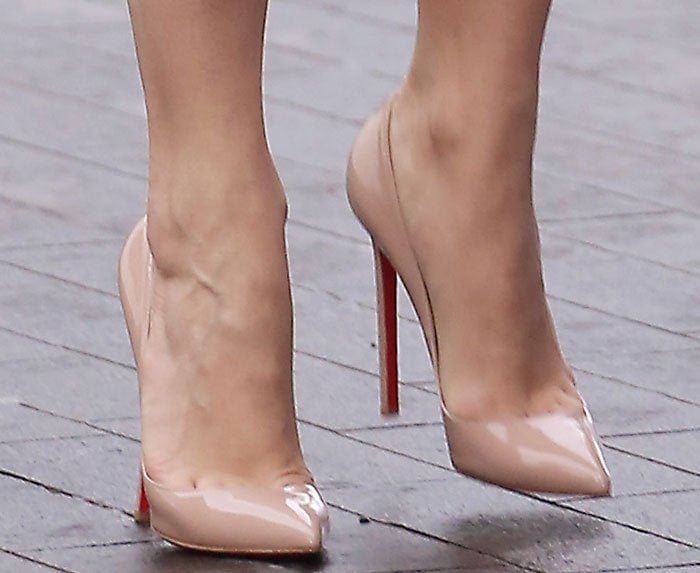 Rita Ora's feet in nude Christian Louboutin pumps (Credit: WENN / Lia Toby)
They are made of nude patent and have low-dipped vamps, pointed toes, and about 4-inch heels.
Rita Ora's feet in "Pigalle Follies" pumps (Credit: WENN / Daniel Deme)
You can buy these Christian Louboutin pumps in a variety of colors at Mytheresa and Nordstrom.
Nude Christian Louboutin "Pigalle Follies" Pumps, $675