Looks like Kylie Minogue won't be singing "All I Want for Christmas Is You" anytime soon because she has already snagged her man in time for the holidays.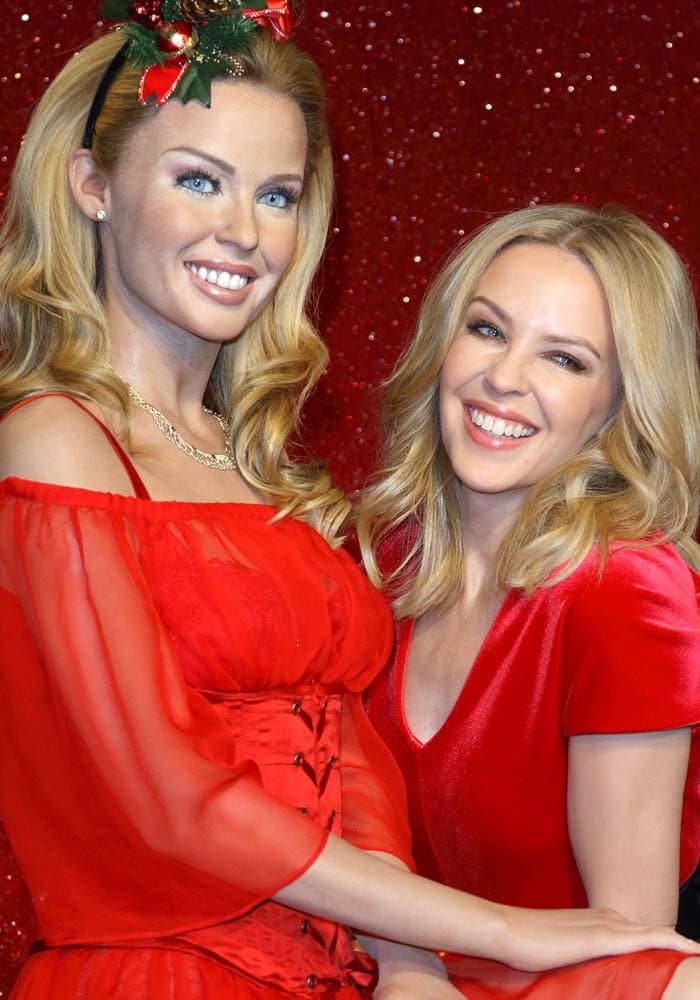 Kylie Minogue visits her wax figure at Madame Tussaud's in London on December 8, 2015
Kylie opened up about her new boyfriend, 28-year-old actor Joshua Sasse, as she unveiled her Christmas wax replica at Madame Tussaud's in London.
Kylie Minogue shows off her sexy feet in red sandals
Kylie wore a red flared dress in velvet which she paired with the "Lance" sandals from Jimmy Choo in patent red (see her wearing the gold version).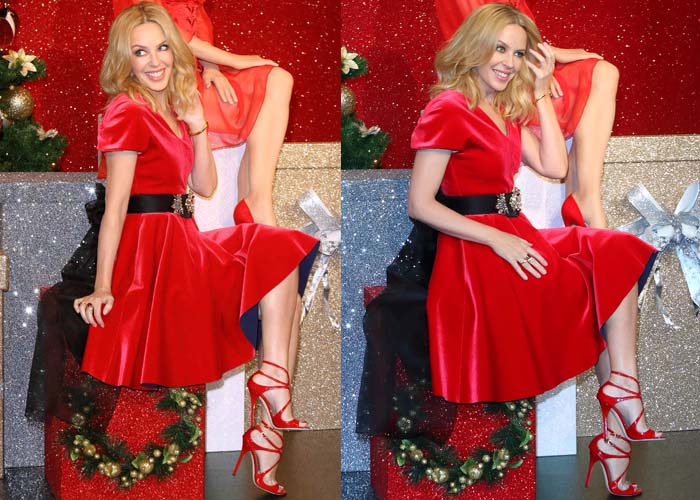 Kylie Minogue flaunted her legs in a red flared dress
The singer's wax replica wore a red dress as well – the one Kylie used for her Christmas album – and red patent pumps.
Kylie Minogue flaunts her legs in a red dress with matching heels
Kylie couldn't help but gush when asked about her new man, saying that her Christmas will be unexpectedly romantic this year. She also went on to talk about the collaborations on her Christmas album, which includes a disco song with her sister, Dannii Minogue.
Grab a pair of her sexy red heels over at Farfetch or Nordstrom.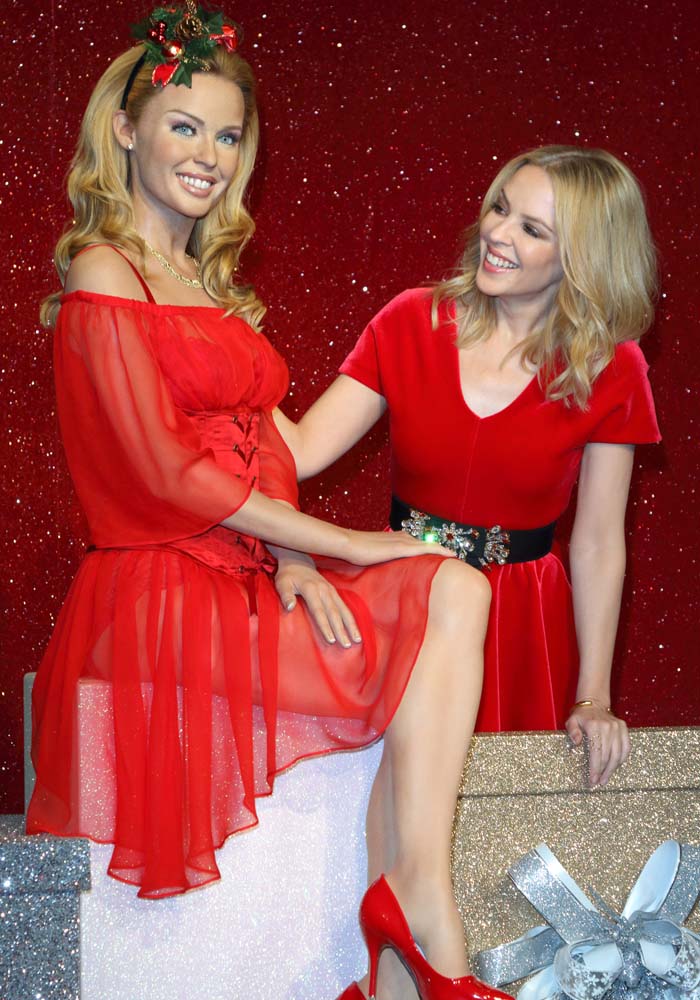 Kylie Minogue poses with her wax figure at Madame Tussauds in London
Get your holiday shine on with these gorgeous curved-strap beauties from Jimmy Choo.
Jimmy Choo Lance Glitter Sandals, $612.10 at Farfetch and Nordstrom
Lance Strappy Sandals in Silver, $850 at Farfetch and Nordstrom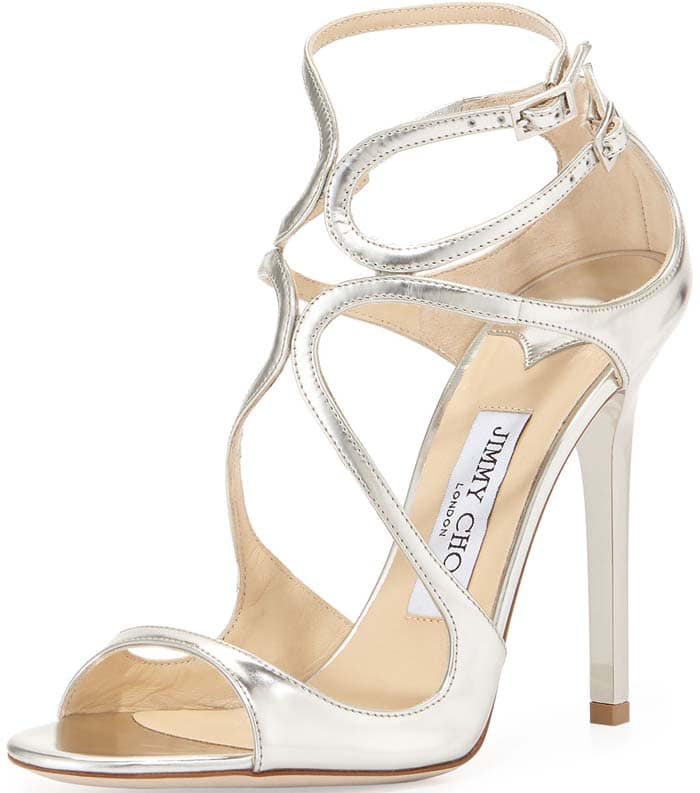 Purple Lance Sandals, $535.86 at Farfetch and Nordstrom
Credit: WENN