Style icon Sienna Miller surely loves fashion. She has an innate ability to set trends, mixing and matching separates with an ease that is effortless and natural. It's no wonder fashion designers love to dress her, and even less of a wonder that photographers love to take pictures of her wherever she goes.
Today, we're going to take a cue from Sienna and give you a quick guide on how to wear the oh-so-retro-inspired borrowed-from-the-boys oxfords; also known to some as brogues. Oxfords, which first appeared in the 1900's as men's shoes, are tricky to wear. They look masculine, so it's important to make sure you don't look like a guy after putting them on.
Sienna Miller surely knows how to wear them. She's been sporting the lace-ups with flair for as long as we can remember; that basically makes her a pro in our books. Her fondness for oxfords is quite apparent, judging from the looks she has pulled for appearances and even for off-duty get-ups. Take a look at these Sienna pics and gather some tips:
1. Casual Chic
Wear your oxfords with cropped skinny denims that hit just above the ankles and top the look with a loose slouchy sweater for that super relaxed and laid back feel.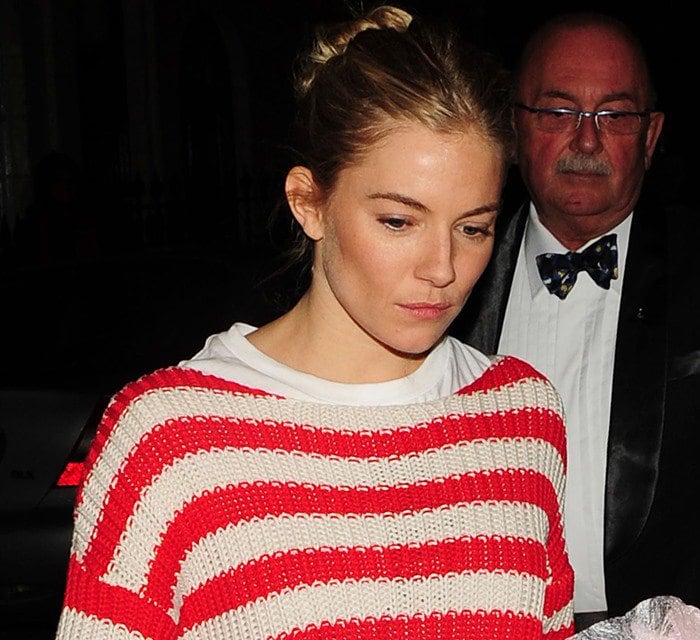 Sienna Miller leaving the Theatre Royal Haymarket where she is rehearsing for a new production of Terence Rattigan's play 'Flare Path' in London on March 7, 2011
2. Preppy Cool
Go preppy and work with stripes, navy, khaki, red, black, and white. A pair of light colored oxfords is a must for this look. Wear them with cropped skinny trousers, top those with a striped tee, then polish the look with a navy or black oversized jacket. Feel free to accessorize if you feel like it.
Sienna Miller, Marin Ireland, and Jonny Lee Miller at the photo call for their upcoming Broadway play 'After Miss Julie' at the Samuel B.and David Rose Building in New York City on September 8, 2009
3. Effortless Classic with a Twist
Wear your dark oxfords with light skinny denims and a light jacket for that easy, effortless, and timeless style with just a hint of twist. If you're not into stark contrasts, go monochromatic instead!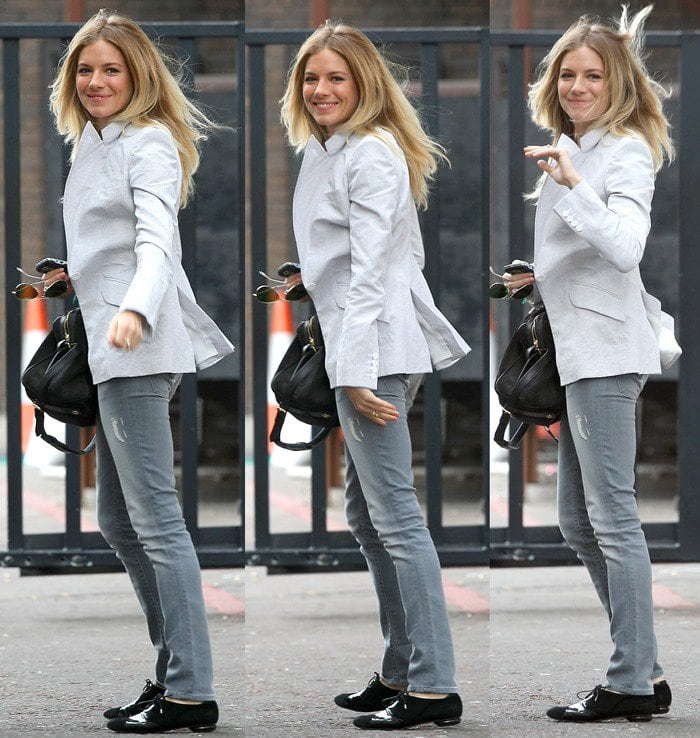 Sienna Miller leaving the GMTV studios in London after her appearance on March 26, 2010
4. Off Beat Feminine
Want to wear your oxfords in a different way? Try a soft feminine blouse and pair it with washed cropped skinnies. Then for effect, go with bright oxfords instead!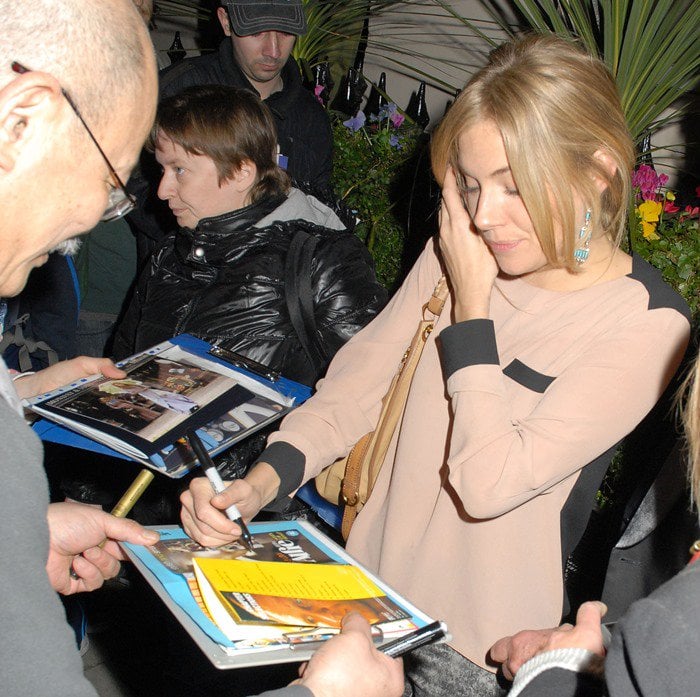 Sienna Miller wears a pair of bright yellow shoes while leaving the Theatre Royal Haymarket after performing in Flare Path in London on March 22 ,2011
In other words, to wear oxfords in Sienna Miller style, they must be worn with cropped skinnies and with your pretty lady ankles showing. You can also opt to wear oxfords with shorts, short skirts, and mini dresses to keep your look really feminine.
Do remember that choosing the right shoe style is also important to achieve the looks. It's best to purchase oxfords that are narrow on the front and with thin soles (such as Sienna's) for the simple reason that you don't want to end up looking like you have a pair of guy's shoes on. Also, keep them in one color and always try to avoid the bulky styles.
Credit: Joseph Marzullo/Zibi/WENN