Remember Whitney Port? It's been 10 years since the reality star hit her stride on MTV's reality TV show "The Hills," resulting in a slew of viewers wondering whether the drama-filled cast mates would ever grow up.
Well, it looks like they did. Whitney — as well as Lauren Conrad and Heidi Montag — have transformed into fully functional adults, not to mention mothers. Whitney recently sat down for an interview with Charissa Thompson on "Extra" to talk about growing up after the MTV show.
Whitney Port arrives at Universal Studios where she was interviewed by Charissa Thompson for the television show "Extra" in Los Angeles on April 18, 2017.
Whitney keeps her pregnancy look casual in a loose top and jeans.
The usually stylish Whitney arrived on the set in a pretty casual look, hiding her bump underneath a loose printed top paired with jeans. She also carried a woven bag accented with fringe, and covered up with a black jacket.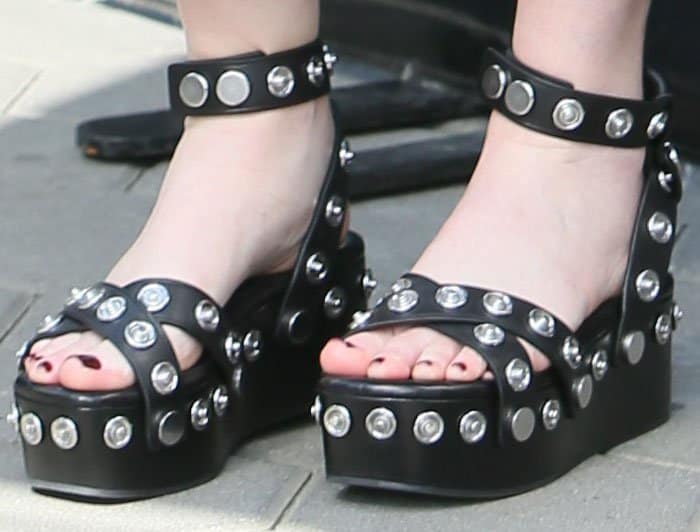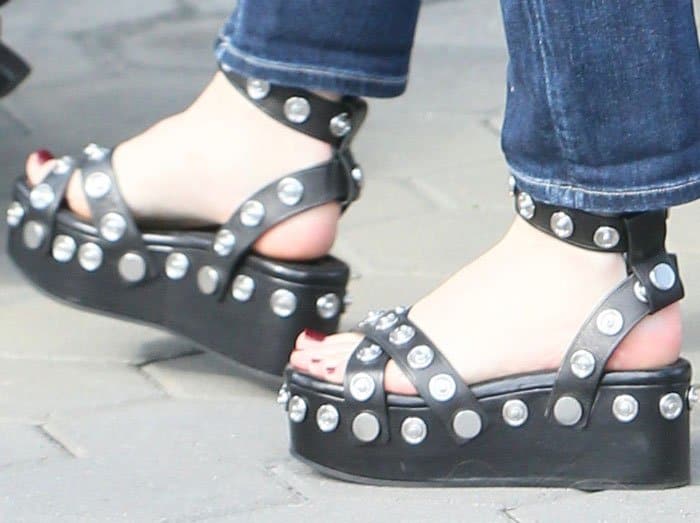 Whitney recommends the Alexander Wang "Sandrah" flatforms for pregnant women.
In addition to talking about life and growing up, Whitney also dished out a little bit of style advice for pregnant ladies, gushing over the concept of flatform shoes.
The piece of semi-condemned footwear trend may actually be the answer to pregnancy woes, Whitney decided. For her appearance, the reality star chose the Alexander Wang "Sandrah" flatforms.
Alexander Wang has a way of finding the middle ground between bland and lively, and the "Sandrah" flatforms seem to prove it.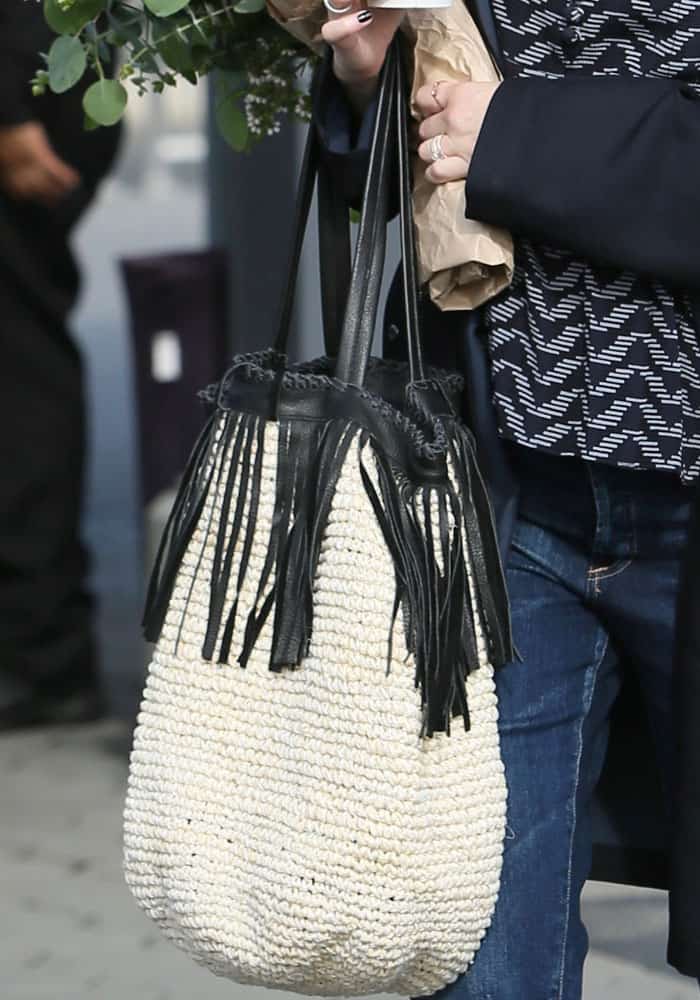 Whitney adds a statement fringed bag to her casual look.
The mom-to-be fends off the cold in a long black hooded jacket.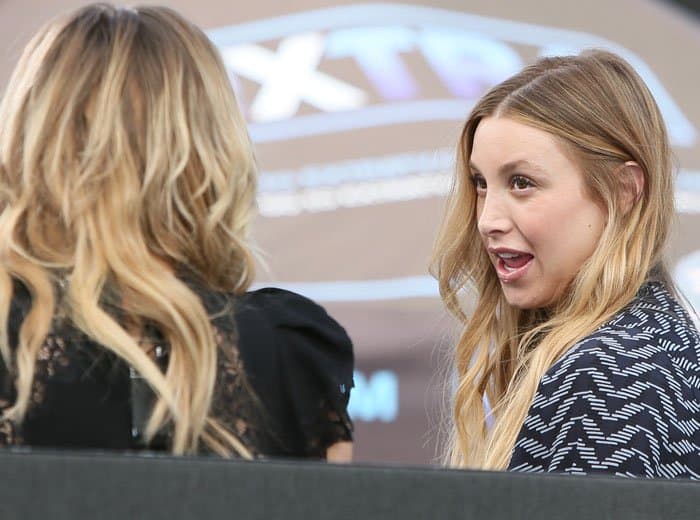 Whitney sits down with Charissa Thompson for "Extra."
"I'm glad we've become responsible adults by now," Whitney said when asked about the "'Hills' baby boom,"
This will be 32-year-old Whitney's first child with husband Tim Rosenmann, whom she married in 2015. Tim was a producer on "The Hills" follow up, "The City".
Unlike other Instagram moms-to-be, Whitney openly talked about her difficulties with pregnancy, stating that she didn't many ideas about what to expect from her mother, who didn't want to scare her.
Shop Whitney's recommended footwear craze for pregnant women, the Alexander Wang "Sandrah" flatforms at The Outnet.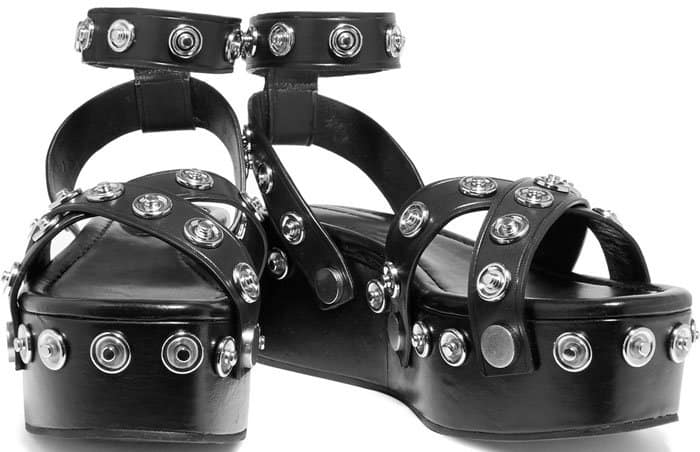 Alexander Wang "Sandrah" studded flatforms, $267.75 (original: $595) at The Outnet
Credit: Michael Wright / WENN