When you come across someone as young as Willabelle Ong, who, at 17 is already making waves as a fashion blogger and inspiring a multitude of readers with her personal style, you can't help but be a little envious. The young fashionista is simply living her life to the fullest, expressing herself through her clothes and accessories, and enjoying every minute of it – something not everyone gets a chance to do.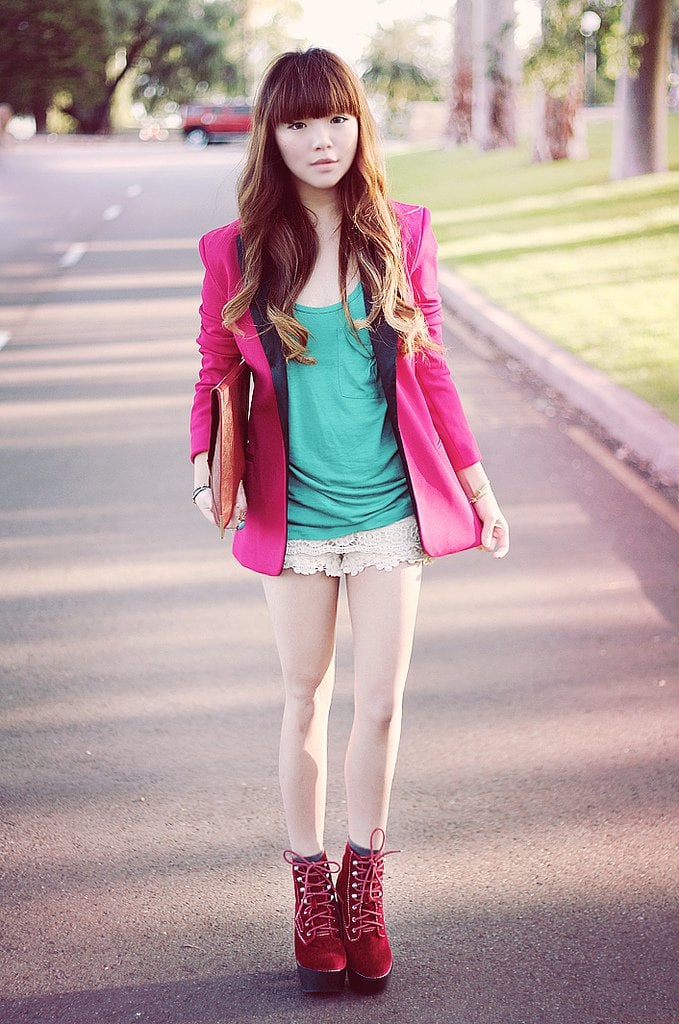 17-Year-Old Willabelle Ong of Pale Division
But perhaps what makes Willabelle such a stunner is her inherently unique style. It's a wild mix of girly, edgy, grunge, boho, and of course, a whole lot of cool and glam. It's the kind that you really can't put a name to, but you know it's a look you can't forget. It's no wonder then that at 17, she's already quite a hit on Chictopia (with a significant number of followers), is one of Teen Vogue's Fashion Click Bloggers, and has a lot of fans on sites like BlogLovin, Lookbook, and more (Tumblr, etc).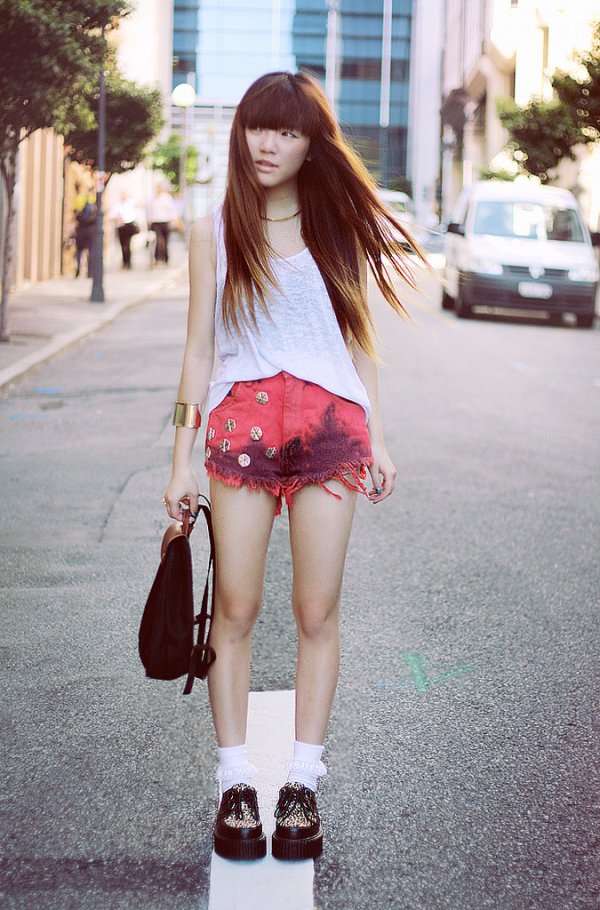 Willabelle in her Kool-Aid shorts and Romwe pony hair creepers
We were able to steal a few minutes of Willabelle's time for this quick interview and we found out that apart from being an avid shoe fanatic, the stylish blogger also has some sound advice when it comes to shopping for shoes. Here's our quick Q & A with Willabelle of Pale Division. To know more about her or if you wish to follow her chic daily outfits (and musings!), feel free to check out her site.
5 Questions About Shoes to Willabelle Ong of Pale Division
1. Can you tell us a little about your blog and its focus? And who is your style inspiration?
Pale Division was initially created just to catalog photos and record events in my life but it has since evolved into a personal style diary where I blog about my daily outfits, muses, events, food, photography, and so on! I don't have a particular style icon, I get my inspiration from anything; colors on the street, art, music, textures, etc. However, I've been crushing on Abbey Lee's style for a while now. That girl is way awesome!
2. What kind of shoes do you like and do you have a favorite pair in your closet?
My favourite kind of shoes have a massive, chunky wedge with a huge platform… Anything resembling a Transformer's foot, really! I love lace-ups (but not overly lolita/goth-like) and Jeffrey Campbell perfects these. I've recently acquired the Jeffrey Campbell Tardy in wine velvet and it is dreamy as! I can walk around in them for hours while my Clinic and Litas would hurt after a bit… Plus, the velvet finish is simply orgasmic, no?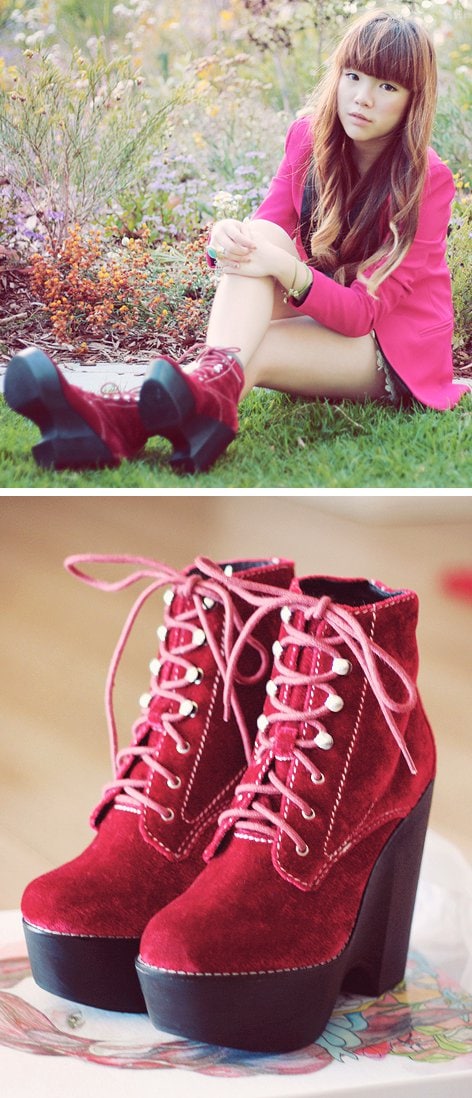 Willabelle Ong and her Jeffrey Campbell Tardy boots
3. What shoes are you planning to buy next?
I've been wanting the Nina Ricci heel-less shoes since forever but the $4,000 price tag doesn't appeal to me. As a cheaper alternative, I've currently got my eye on the Jeffrey Campbell Night Walk. Maybe I'll gift them to myself one day, haha!
4. How many pairs of shoes do you have? Which of those pairs can you NOT live without?
I have no idea… Probably around eighty at the moment? I'm an avid shoe-collector; I can do without bags and clothes but shoes are like trophies meant to be paraded… Obviously, I love my Jeffrey Campbell (Clinic, Lita, Tardy) to death but I probably wouldn't be able to live without my pony-hair creepers and my Balenciaga-inspired harness shoes!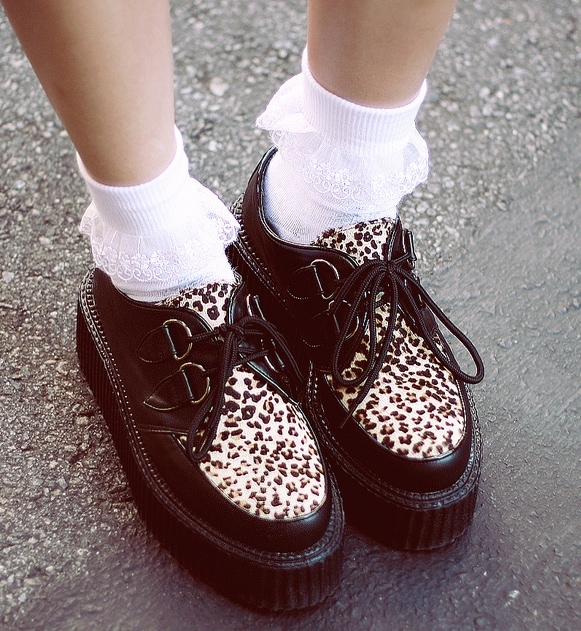 Willabelle's Romwe pony hair creepers
5. When it comes to shoes, do you have any particular advice to our readers?
If they are perfect-looking but not your size, don't risk getting them! I learnt that the hard way…