"Moisturizing costs money, but sexy is free," beloved comedian Kristen Wiig says in a promo for the second movie featuring Derek Zoolander.
The Saturday Night Live star portrays a hilarious Donatella Versace-inspired character named Alexanya Atoz, Queen of Haute Couture, in "Zoolander 2."
Known for her recurring character Dooneese on SNL, the American actress, comedienne, writer, and producer shared how her character came to be on the red carpet of the "Zoolander 2" premiere in Berlin, Germany.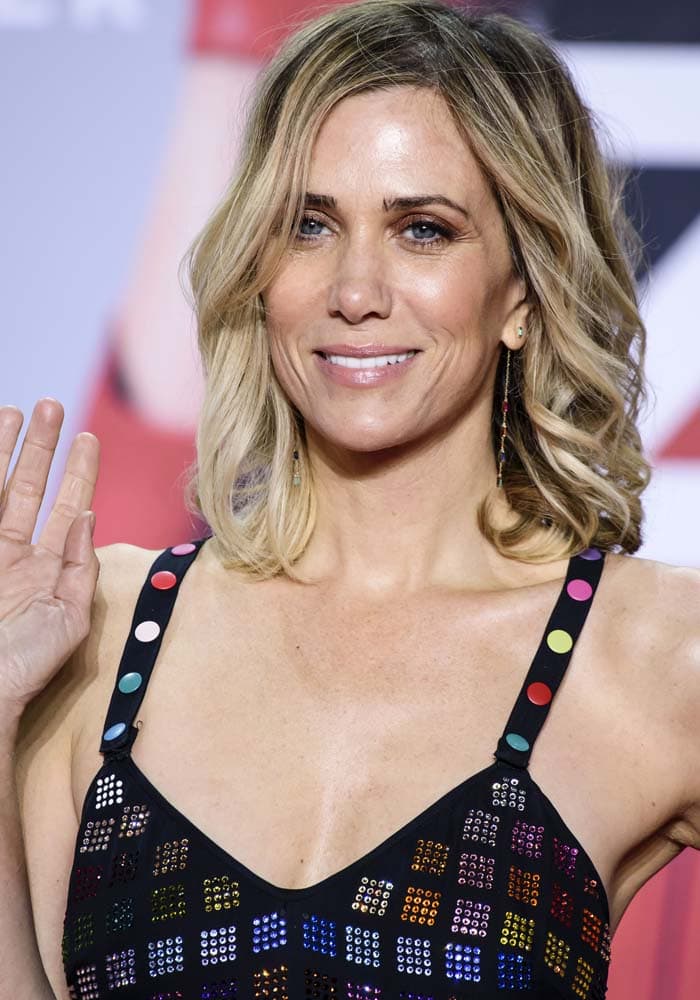 Kristen Wiig wears her hair down and curled at the premiere of Zoolander 2
Playing a scary-looking fashion titan with an ambiguously-Eastern European accent that makes everything she says sound dirty, a teaser for the movie featured Alexanya Atoz marketing her prized "Youth Milk" formula.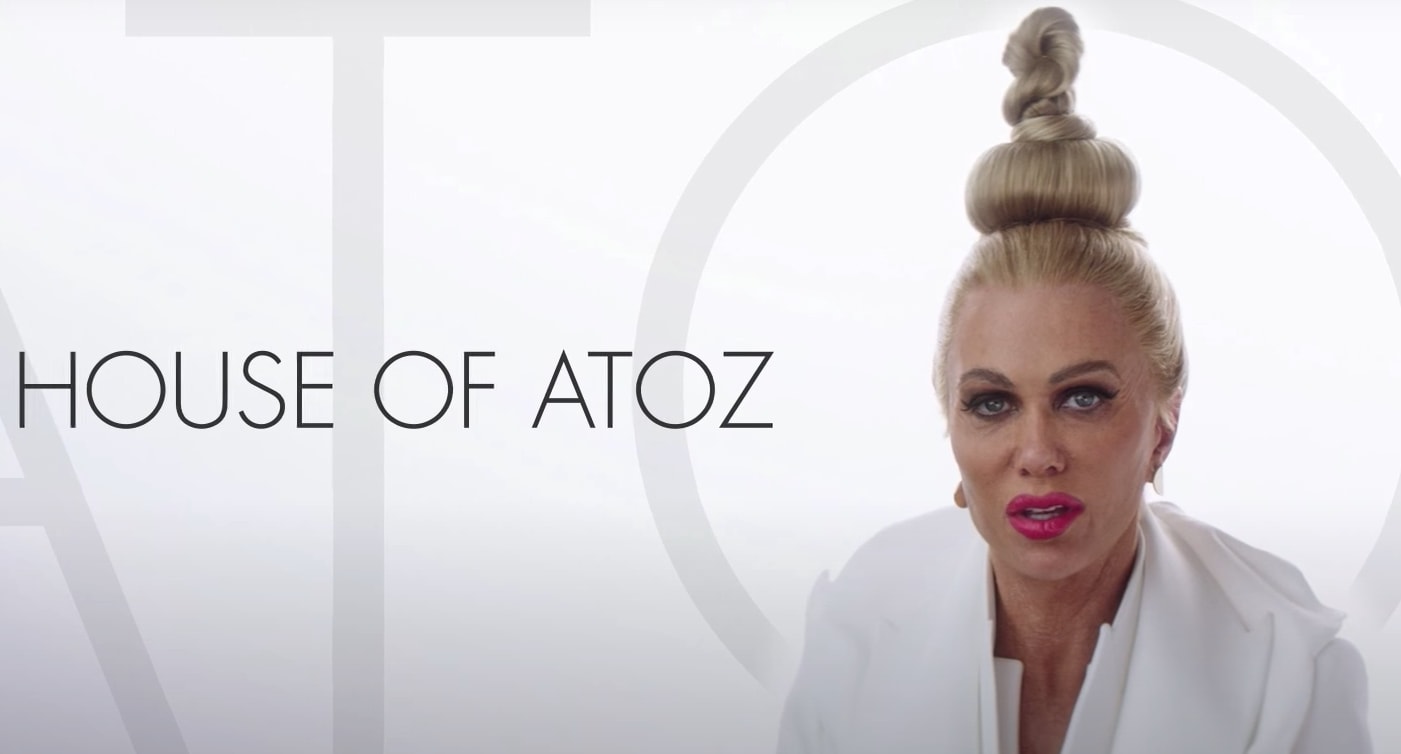 Kristen Wiig as Alexanya Atoz, Queen of Haute Couture in Zoolander 2
Alexanya Atoz claims rather unconvincingly that she has "no fillers, botox or surgeries."
It reportedly took four hours to apply Kristen Wiig's makeup!
"When you look old, you feel sad," she asserts in the commercial for Youth Milk. "But when you look young, you feel happy."
"Do you ever have feeling, where you see young teenage girl with perfect skin, and you want to kill her? And take her skin, and put it on your skin? We've bottled that feeling," the woman behind the House of Atoz Beauty Laboratory says in the film.
Kristen opted for a rainbow crystal-embellished dress by Rosie Assoulin, which she paired with a clutch from Rauwolf, a ring and earrings from Ruifier and a pair of "Rivierina" pumps from Christian Louboutin.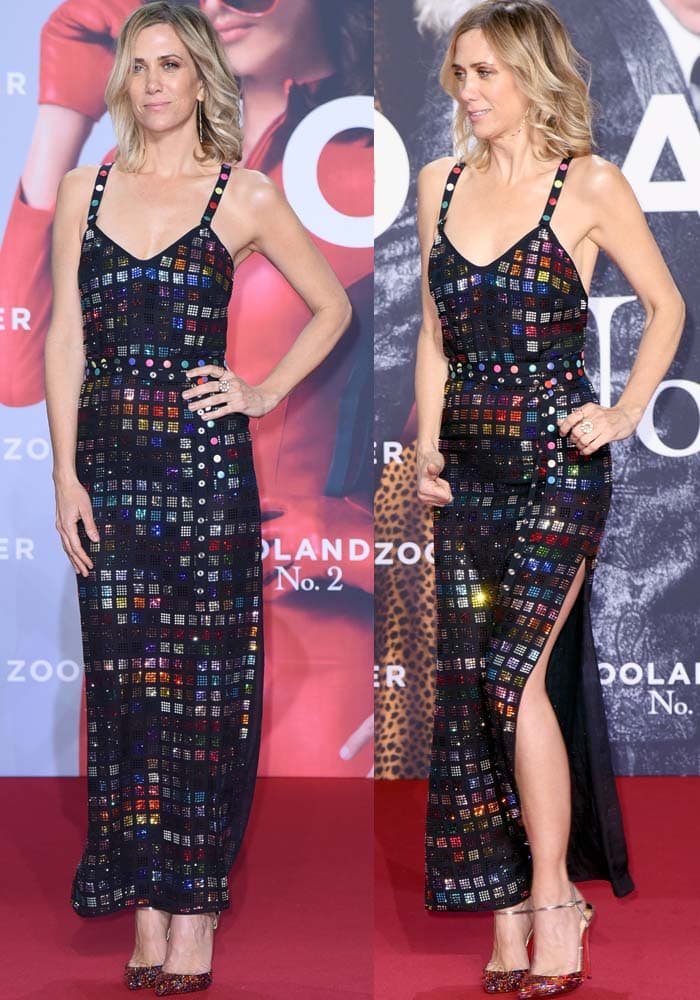 Kristen Wiig wears a rainbow crystal-embellished dress by Rosie Assoulin on the red carpet
The actress looked and sounded extremely different from how she usually does and said there weren't a lot of details about her character included in the original script.
Kristen Wiig's feet in sparkling Christian Louboutin pumps
She and Ben Stiller eventually filled out the character, giving birth to the unusual but extremely hilarious character who starred opposite of Will Ferrell's Mugatu.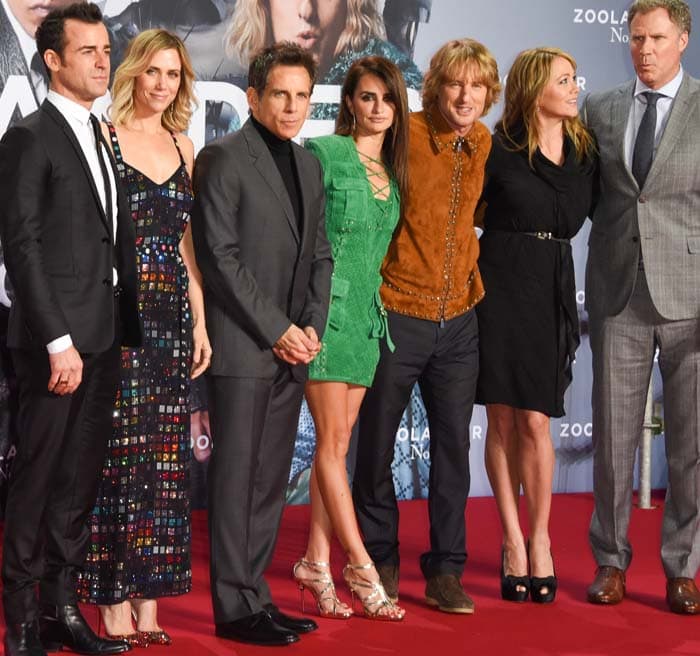 Justin Theroux, Kristen Wiig, Ben Stiller, Penelope Cruz, Owen Wilson, Christine Taylor, and Will Ferrell attend the Berlin fan screening of the film 'Zoolander No. 2' at CineStar on February 2, 2016, in Berlin, Germany
Kristen's crystal-embellished heels from Christian Louboutin are available at the designer's U.S.-based online store, but the less expensive and equally sexy patent versions can be found at Nordstrom and Mytheresa.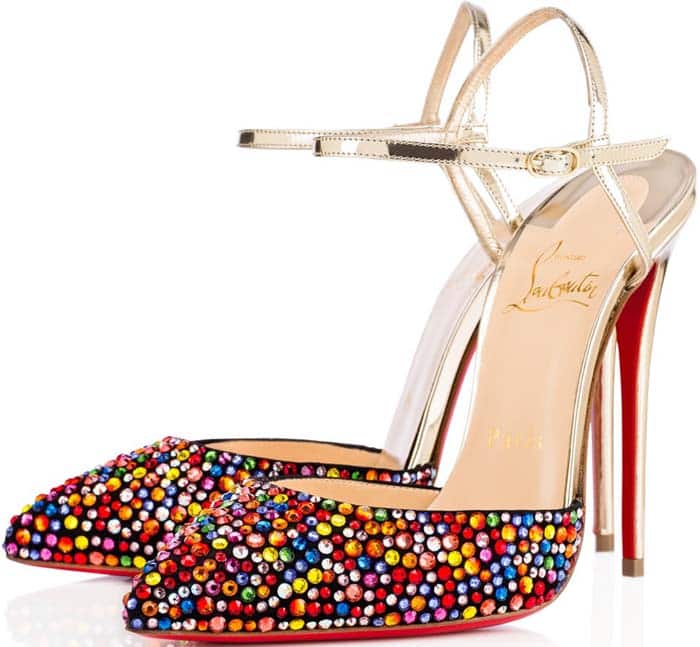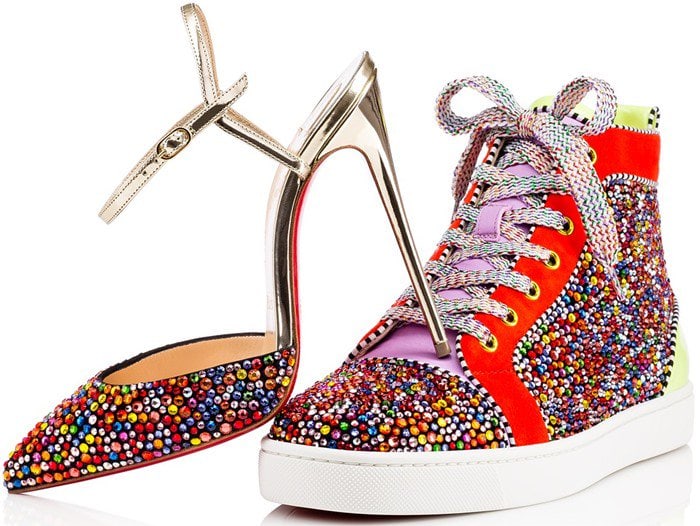 Christian Louboutin 'Rivierina' Strass, $2,195
Christian Louboutin 'Rivierina' Patent Ankle-Wrap Red Sole Pump in Nude, $745
Christian Louboutin 'Rivierina' Patent Red Sole Pump in Shocking Pink, $745
Credit: Patrick Hoffmann / Brian Dowling / Dave Bedrosian / Future Image / WENN