With her new movie, 'Frozen Ground', to promote, Vanessa Hudgens flew across the pond for a guesting on BBC Radio 1 earlier today.
Vanessa looked as crisp as the morning air in her all-white Catherine Malandrino ensemble. She whipped her hair into a trendy top-knot, slung a Givenchy "Nightingale" handbag on her arm, and slipped into tan barely there sandals to complete her guest interview look.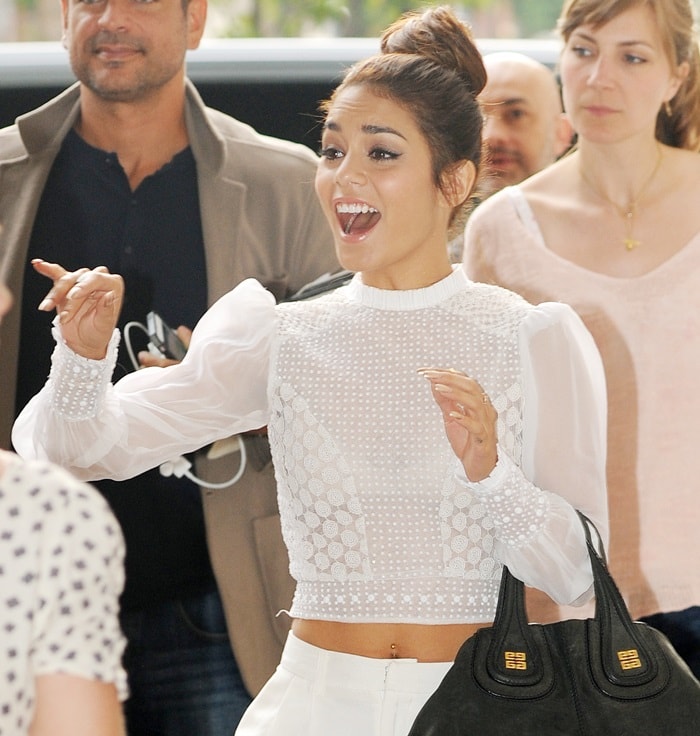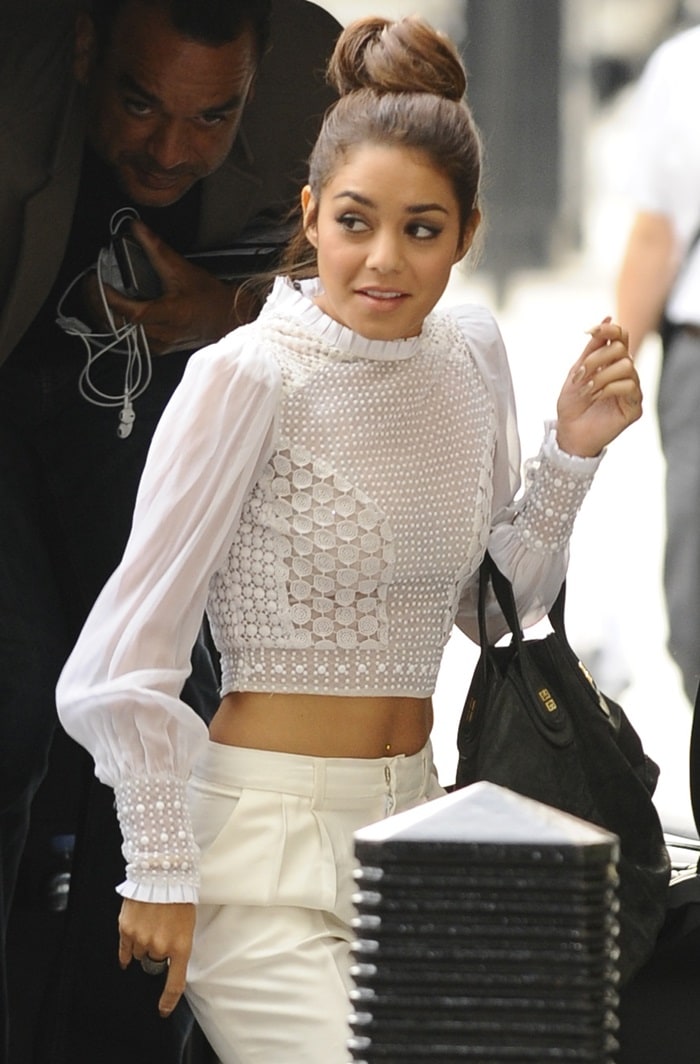 Vanessa Hudgens wearing an all-white Catherine Malandrino ensemble at the BBC Radio 1 studio in London, England, on July 16, 2013
We thought there's not much to her sandals until we saw this closeup picture of them from the side:
Vanessa Hudgens giving a glimpse of the plated heels on her sandals as she steps out of a van
The metal plates on the heels instantly ID'ed Nessa's footwear as Giuseppe Zanotti creations. We have increasingly been spotting Vanessa Hudgens in Giuseppe Zanotti shoes here on Your Next Shoes. It's apparent that Giuseppe Zanotti has found yet another celebrity fan and collector in Vanessa Hudgens.

The sandals in tan are sold out now, but the pewter and silver combo below is still available at Amazon.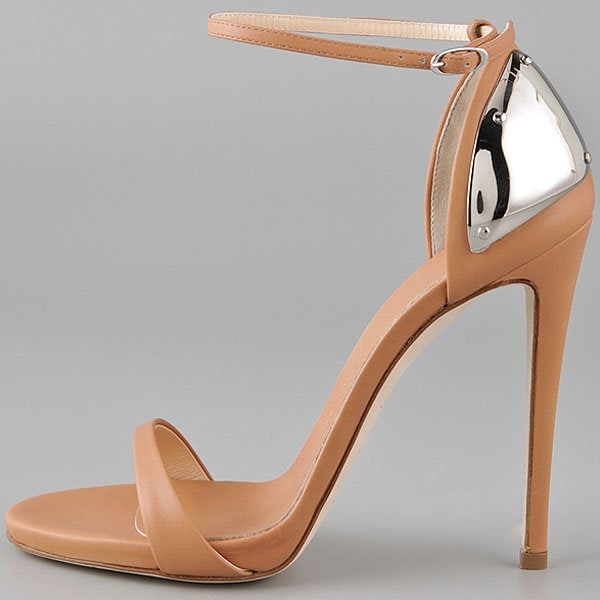 Giuseppe Zanotti Plated Heel Sandals, $750
Credit: Euan Cherry / WENN