When you're 19 years old, chances are pretty good that you still remember the first R-rated movie you ever saw. For Zendaya, however, it was memorable not because of her age or of the movie itself, but because of the flack her mom gave her dad.
Zendaya chatted about the first R-rated movie she ever saw on "Jimmy Kimmel Live!" in ABC Studios, Los Angeles, where she was a recent guest.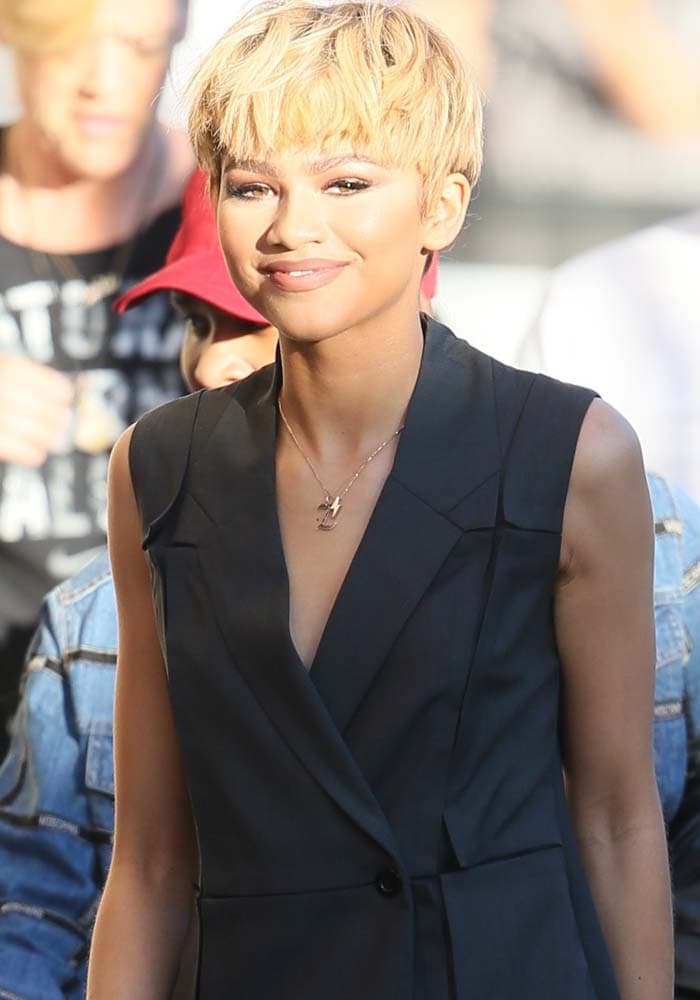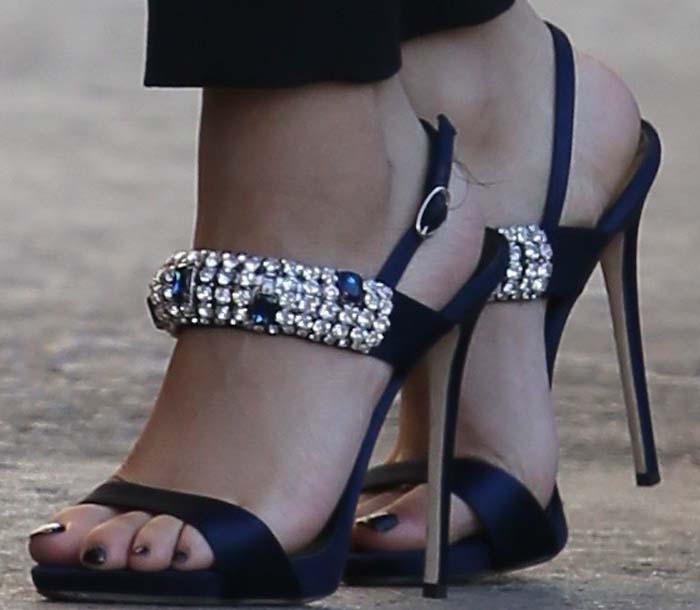 Zendaya's menswear game was strong in a double-breasted waistcoat and matching trousers. The young star wore a pair of Giuseppe Zanotti "Carine" sandals to insert glam into her otherwise plain outfit.
The former Disney star's hair style has been getting mixed reviews (don't worry, it's a wig), but we are actually loving it. Granted, Zendaya may have her long tresses back in a few hours, but there's something very runway-chic about her short blonde 'do.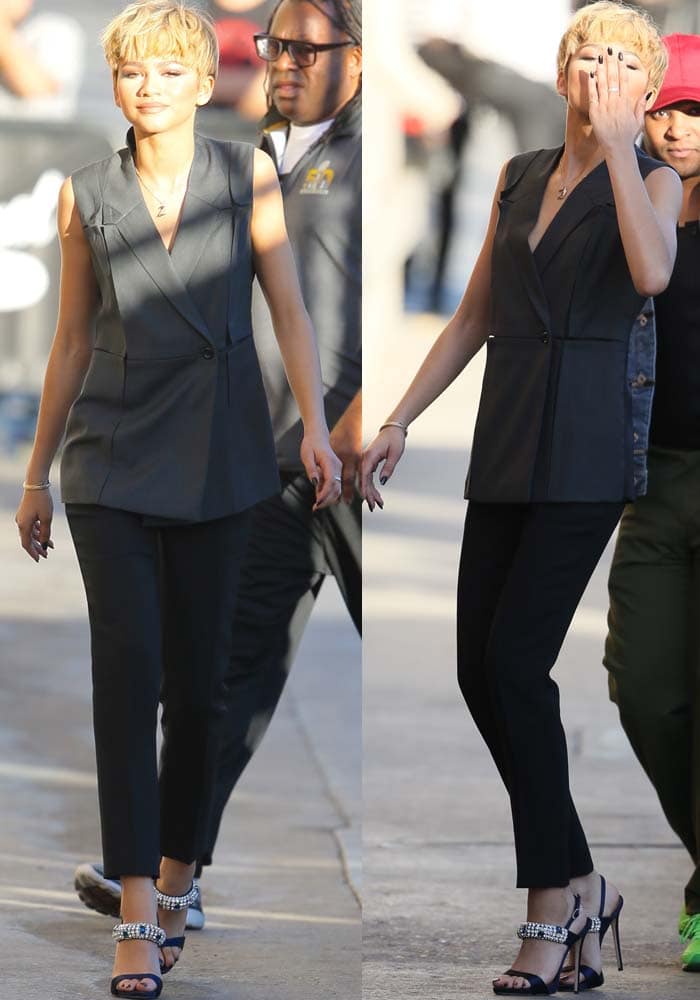 Zendaya arriving at the ABC Studios for "Jimmy Kimmel Live!" in Los Angeles on February 10, 2016
Zendaya later slipped into a pair of jeans, a "Love" tee by Fyodor Golan and a pair of bow sandals for the show. The 19-year-old revealed that her first R-rated movie was "Deuce Bigalow: European Gigolo," which she mistakenly watched with her naive dad.
Watch the whole clip below:
The Giuseppe Zanotti "Carine" sandals are no longer available online but check out the brand's other embellished beauties at Neiman Marcus and The Outnet.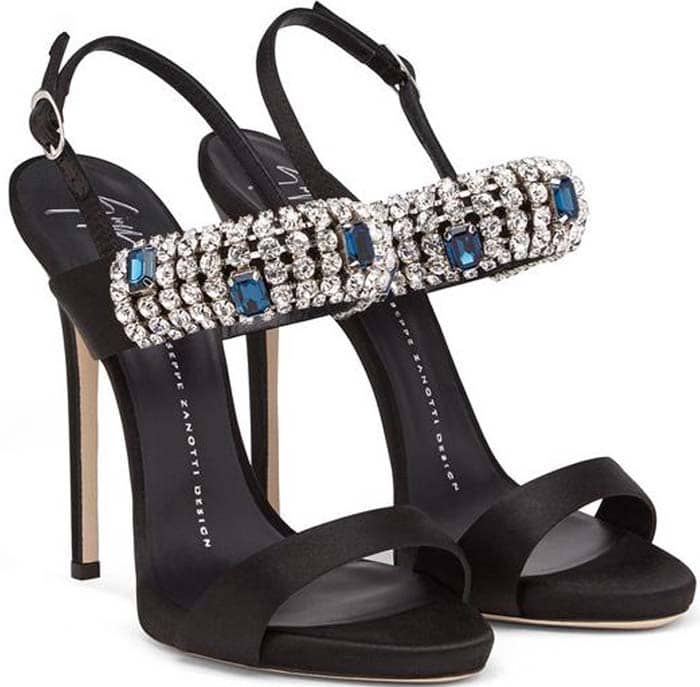 Giuseppe Zanotti 'Carine' Sandals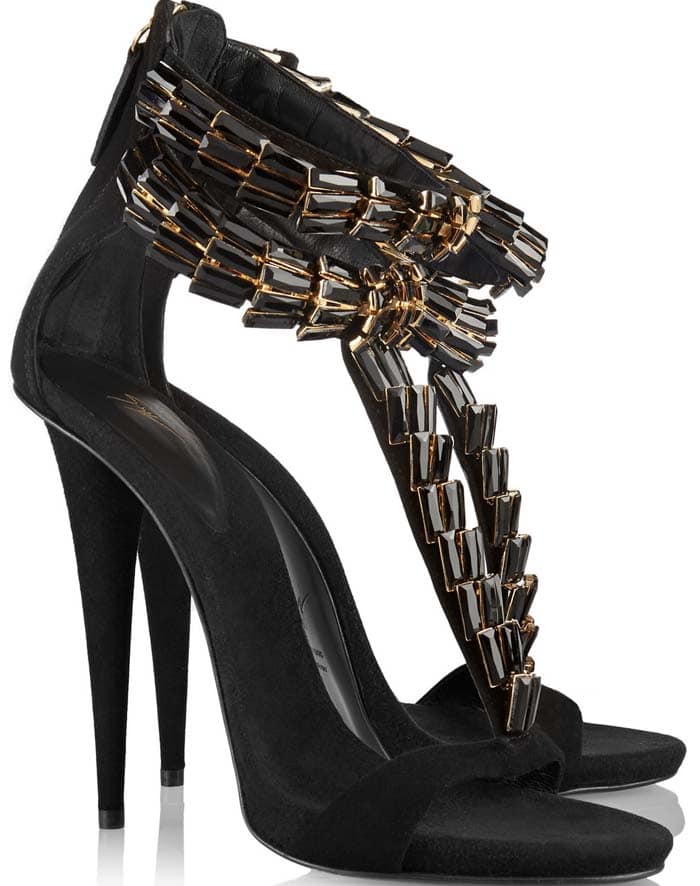 Giuseppe Zanotti Crystal-Embellished Suede Sandals, $1,151.50 (original: $3,290) at The Outnet
Giuseppe Zanotti Jewel-Embellished Silk Evening Sandal in Black, $1,750 at Neiman Marcus
Credit: Michael Wright / WENN