Starring as a survivor of a zombie apocalypse in Zombieland with Woody Harrelson, Jesse Eisenberg, and Emma Stone, towards the end of the movie Abigail Breslin's character Little Rock reaches Bill Murray's house in Hollywood.
Disguised as a zombie so he can walk safely around town, the Ghostbusters star is killed by Columbus (Jesse Eisenberg) who mistakes him for a real zombie.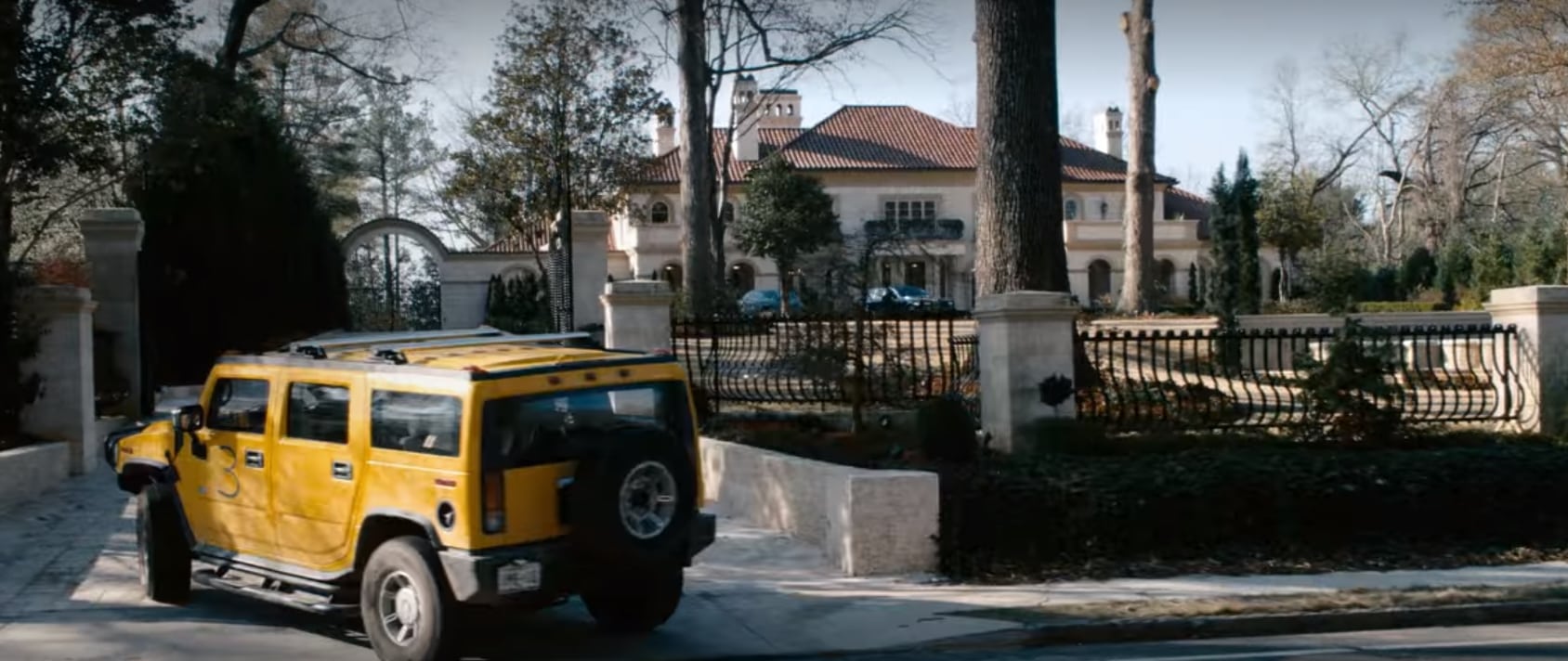 When the group reaches Hollywood, Tallahassee takes them to the mansion of Bill Murray
"Oh, my god! I can't believe I shot Bill Murray," the main protagonist of Zombieland says after killing Murray.
Not Bill Murray's real home, the mansion in "Zombieland" is actually located in Atlanta's Buckhead neighborhood. Constructed in 2008, the spacious Mediterranean-style home was on the market for $10.9 million in 2021.
It was listed for as high as $22.5 million in 2010, but the price has been reduced several times.
The 33,000-square-foot megamansion includes nine bedrooms, seven full kitchens, two gyms, a wellness center, a cigar room, a ballroom, and 12 bathrooms.
Not his real home, Bill Murray's Zombieland mansion is located in a prestigious neighborhood in Atlanta, Georgia
In September 2015, Abigail Breslin wore an absolutely horrific outfit to the 2015 Entertainment Weekly Pre-Emmy Party held at Fig & Olive Melrose Place in West Hollywood.
Abigail Breslin wears her blonde hair down at the 2015 Entertainment Weekly Pre-Emmy Party at the Fig & Olive Melrose Place on September 18, 2015, in West Hollywood, California
The then 19-year-old American actress-singer seemed like she was eager to prove that she's no longer Little Miss Sunshine.
Abigail Breslin flashes some under boob in a skintight Stello dress
Abigail came dressed in a $1,250 skintight knee-length cut-out Stello dress that flashed a bit of under boob. She styled the unflattering dress with a pair of black platform stiletto sandals.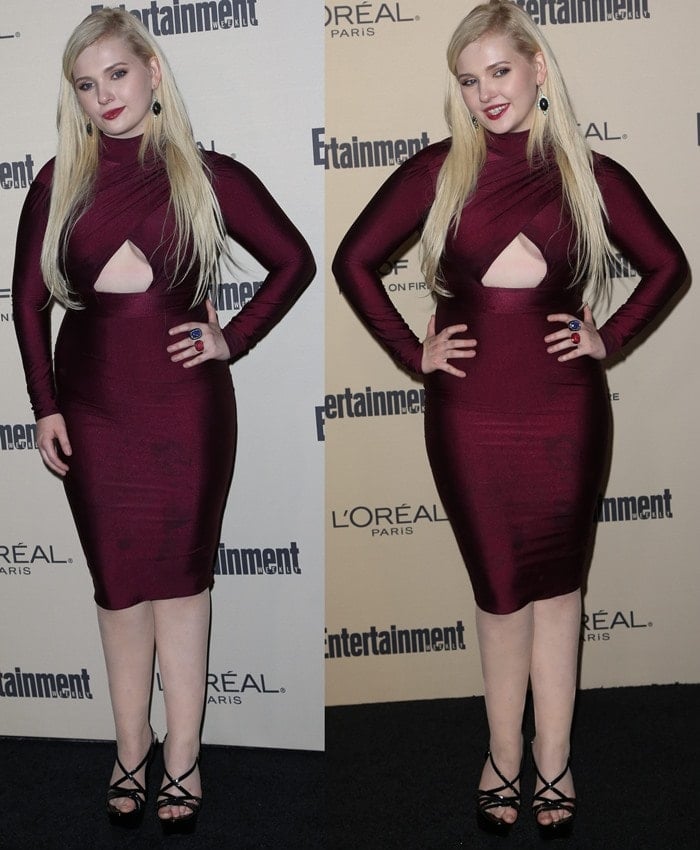 Abigail Breslin wears an unflattering crimson dress on the black carpet
She finished her look by wearing statement earrings and cocktail rings. The Signs actress wore her blonde hair down and matched her lipstick to the crimson color of her dress.
Abigail Breslin's feet in strappy black platform heels
We don't know what happened to Little Miss Sunshine, but we hope Abigail fired her stylist!
Credit: Brian To / WENN