Prepare yourself for possibly the cutest paparazzi video to date. Alessandra Ambrosio keeps busy between jetsetting for modeling jobs and spending hours in the gym to maintain her physique. But, the doting mother recently showed that she has time to be hands-on with the kids as well. Her recent interaction with daughter Anja proves it.
Alessandra brought her children out to Duff's Cakemix in Los Angeles to celebrate Anja's eighth birthday.
Alessandra Ambrosio takes her children to Duff's Cakemix for daughter's birthday in Los Angeles on August 24, 2016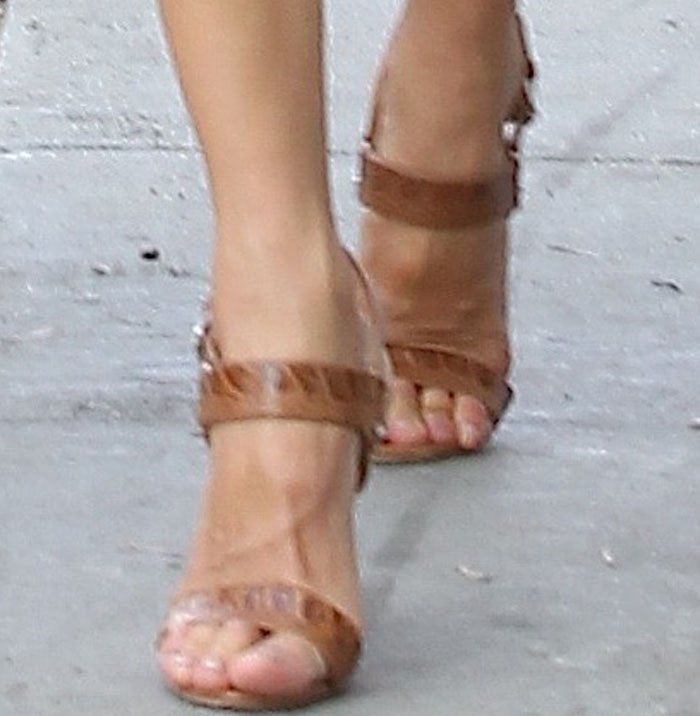 Alessandra chose the Christian Louboutin "Sova" sandals for a lovely birthday lunch out with her children
Alessandra wore an off-the-shoulder evening drape dress by Camilla and Marc which she dressed up with a simple gold necklace, a combination of silver and gold bangles, the Michael Kors "Abela II" cat eye sunglasses, and the Christian Louboutin "Sova" sandals in brown reptile print embossed leather.
Alessandra left the restaurant with a very happy birthday girl
Anja was especially friendly toward the paparazzi because they knew it was her birthday. The sweet little girl even shot a lingering smile at one camera.
The paparazzi were so enamored by Anja that they decided to sing her a birthday song. The adorable little girl thanked them and said, "it's amazing how you know my name!"
Mommy Alessandra could only smile and laugh proudly.
Grab Alessandra's Christian Louboutin "Sova" sandals at Neiman Marcus, Barneys New York, Net-A-Porter and Nordstrom.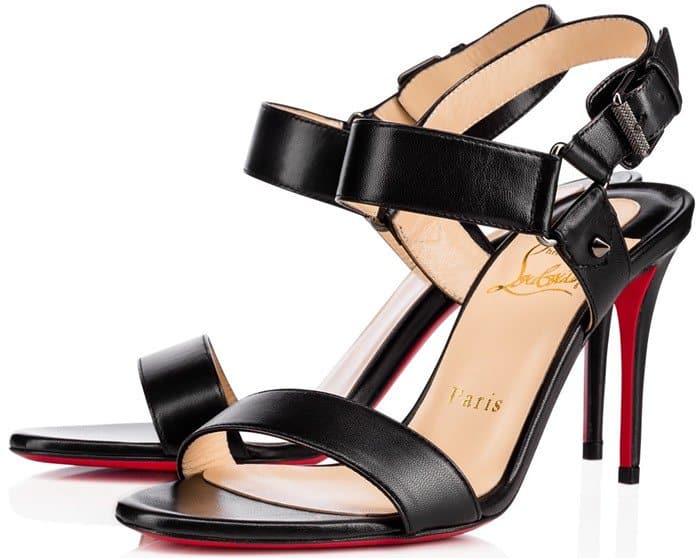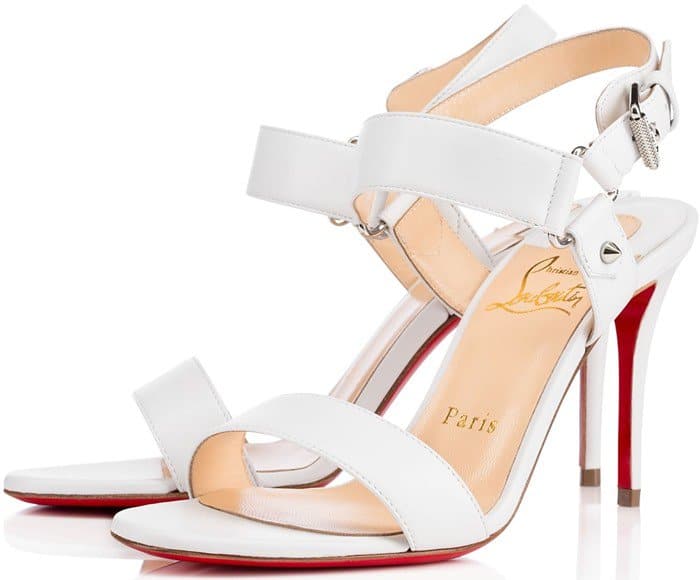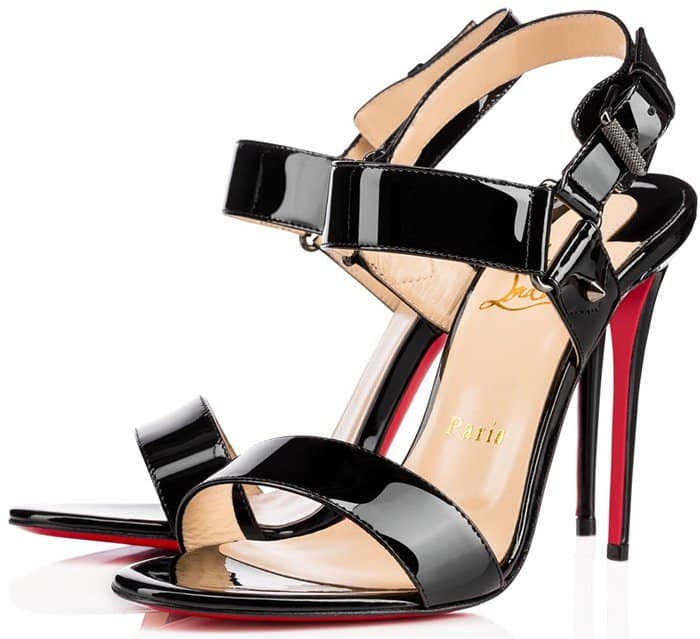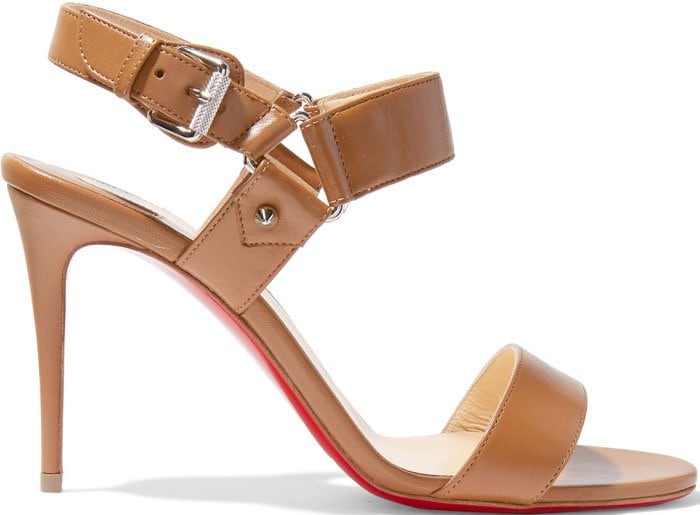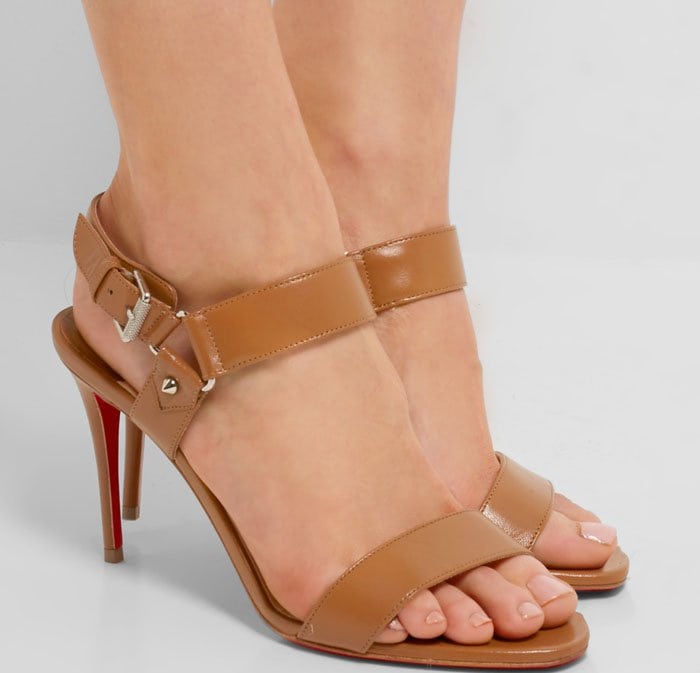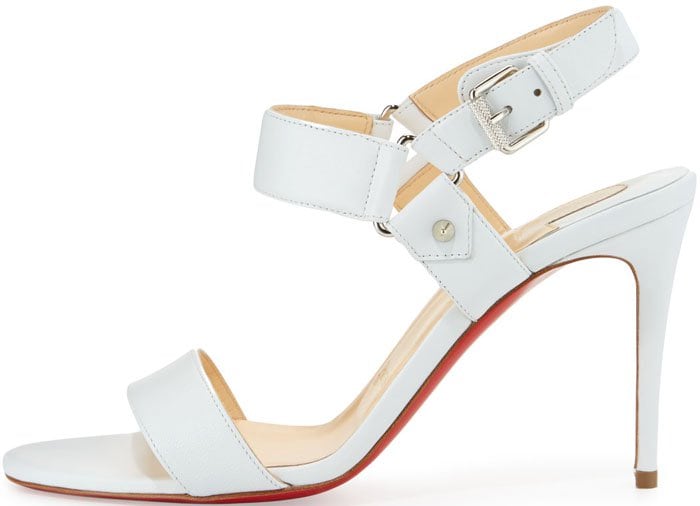 Christian Louboutin "Sova" Sandals, $850 – $1,695 at Neiman Marcus, Barneys New York, Net-A-Porter and Nordstrom
Credit: 3rd Eye / WENN