Alessandra Ambrosio took a walk with her family in sunny Santa Monica today, and she rocked the wedge sneaker trend that has become so popular with models, actresses, and fashion lovers alike.
Her shoes look like Isabel Marant "Bobby" sneakers, but they're way more detailed than any of the styles I've seen to date. Let us know if you can help us identify them!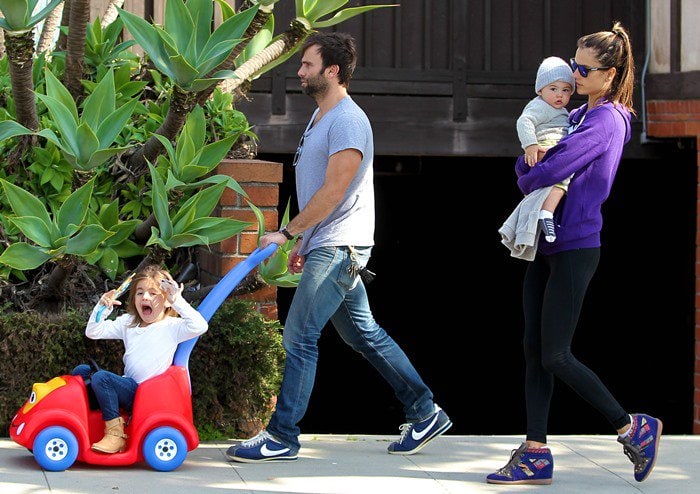 Alessandra Ambrosio, her fiance, Jamie Mazur, and their two children, Anja Louise and Noah Phoenix, taking a stroll in Santa Monica (and Anja making silly faces at the paparazzi) on February 18, 2013

Alessandra Ambrosio in cool sneakers
Like I said above, I can't find this exact style online. They look like an amped-up version of the classic 'Bobby' style, which I really love. I love the stud details mixed with the prints and bright blue suede!
I'd wear these with everything from skinnies to skirts and dresses this summer. They'd be ideal for adding some edge to an LBD, and they would even work with casual leggings and a jumper. How's that for a perfect pair of shoes?!
We found the 'Bobby' in a couple of neutral and versatile colors at Barneys. Take a look.
Isabel Marant "Bobby" in Chalk, $640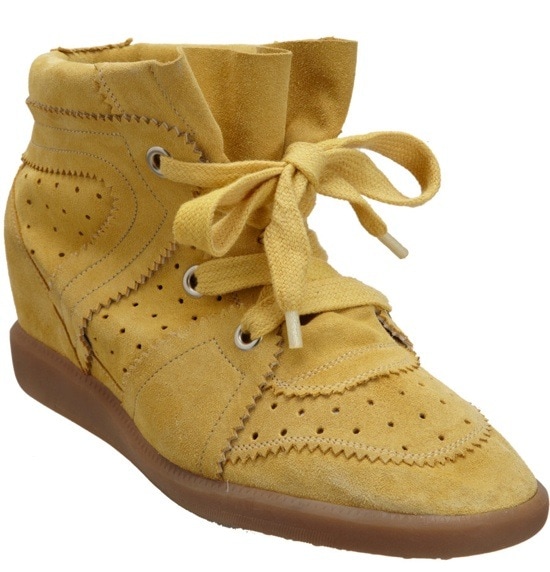 Isabel Marant "Bobby" in Yellow, $640
What do you think of Alessandra Ambrosio's wedge sneakers above — like or yikes? Visit our Alessandra Ambrosio page for much more!
Credit: WENN